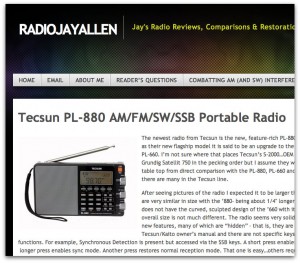 Check out Jay Allen's website for his excellent review of the Tecsun PL-880.
I believe Jay's PL-880 has firmware version 8819, while our review unit has version 8820. As Jay points out, with either firmware version you'll get great overall performance out of the PL-880.
Kaito is now offering a free upgrade to 8820 for their customers who received the older firmware version.