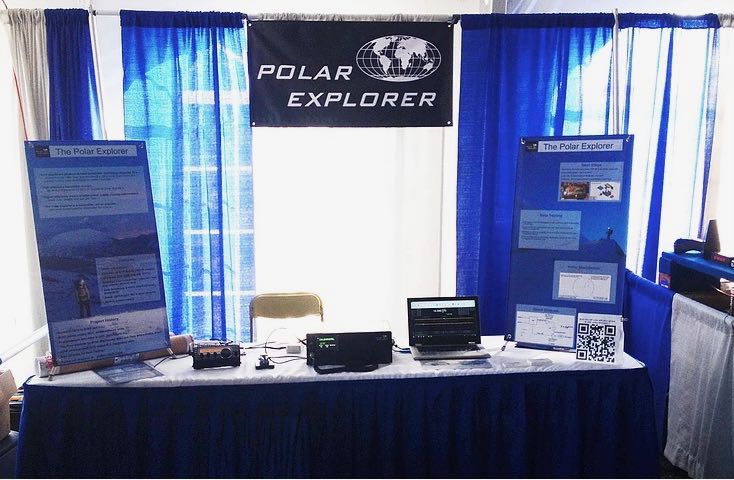 Each year at the Dayton Hamvention I enjoy checking out the latest radio products and services. This year (2019) I found an exceptional number of innovations and will share these in Hamvention Highlights posts. If you would like to check out 2019 Hamvention Highlights as I publish them, bookmark this tag: 2019 Hamvention Highlights
---
The Polar Explorer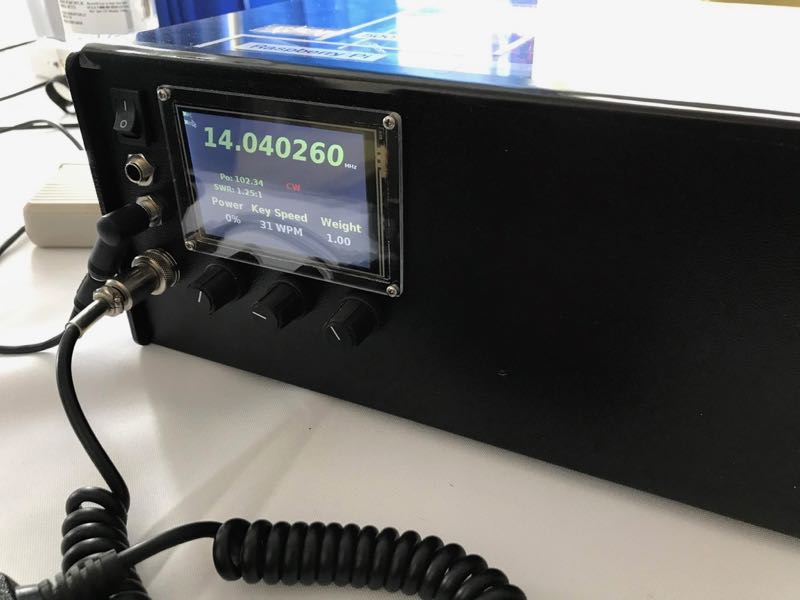 Compared to others, the Polar Explorer booth at the 2019 Hamvention was quite modest. As you can see in Polex Technology photo [at the top of this page], they only had an Elecraft KX3, a laptop, and their Polar Explorer on the table.
So what is the Polar Explorer exactly?
At first blush, the Polar Explorer looks like a 500 watt amplifier, but then you notice that it has both a microphone and key connected directly to it. The Polar Explorer also has a color backlit screen/display–and the one at the 2019 Hamention was attached to an Elecraft KX3 QRP Transceiver.
Turns out the Polar Explorer isn't an amplifier at all–it's an external 500 watt transmitter. As noted on the Polar Explorer website:
The Polar Explorer is a breakthrough in transmitter design which brings much higher efficiency to SSB and CW transmitters. Most 'linear' amplifiers run at around 55 to 60% efficiency, which means a lot of extra power supply capacity is required, along with extra cooling and dissipation capacity. By increasing efficiency, The Polar Explorer significantly reduces power supply requirements as well as cooling. From this, significant reductions in cost, size, and weight can be realized for a given power output level.

[…]The Polar Explorer interfaces to your transceiver using the CAT interface to obtain frequency and mode information. It automatically follows the transceiver as you QSY or change modes. Your transceiver never transmits; The Polar Explorer handles those functions, and includes a T/R relay to protect your transceiver.
By connecting your transceiver to the Polar Explorer, you're essentially bypassing and delegating the transmitter portion of your transceiver to it. Your transceiver still provides the receiver section and full interface/user experience–the Polar Explorer provides the muscle.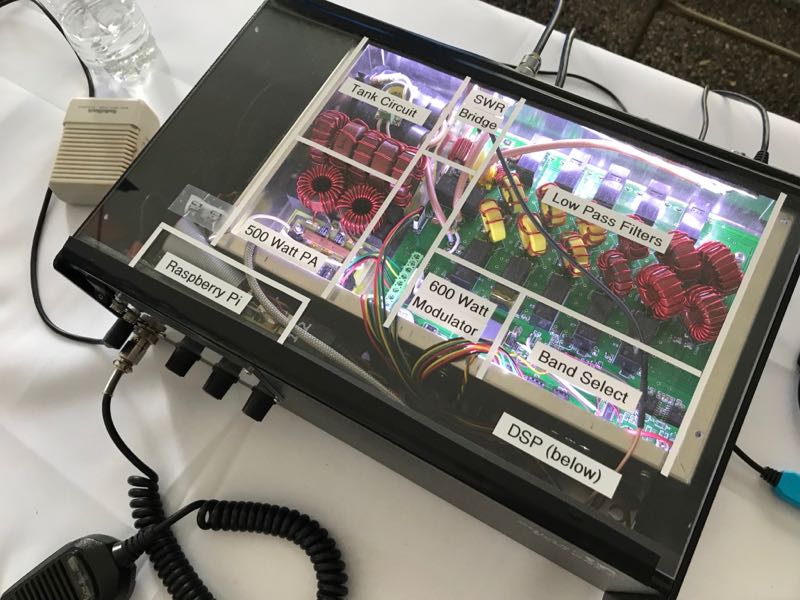 Note that the Polar Explorer is a project in development. I know that at least initially it has been designed to interface with the Elecraft KX3, but I imagine additional compatible transceivers will be added in due time.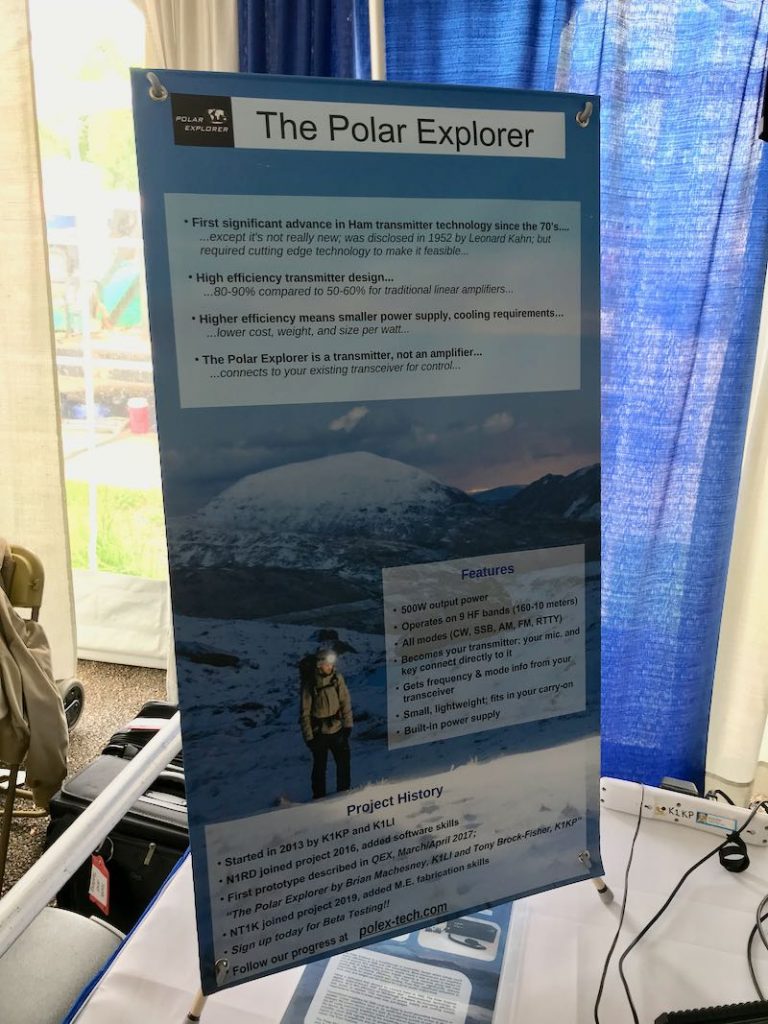 At the 2019 Hamvention, the company was seeking beta testers that would be willing to pay for the Polar Explorer–essentially in kit form–at cost. If all goes well, they hope to finish all beta testing by the end of the year and potentially start production in early 2020.
As for the price, I don't think they have a firm number yet, so I would either contact them directly or watch their website for updates.
If you're interested in becoming a beta tester or learning more about the Polar Explorer, I encourage you to check out the Polex Technologies website!
---
Do you enjoy the SWLing Post?
Please consider supporting us via Patreon or our Coffee Fund!
Your support makes articles like this one possible. Thank you!