The Tecsun PL-398BT is a portable DSP-based shortwave radio. The PL-398BT is new to the market as of October 11, 2011. It is available via distributors on eBay–please click on our search link at the bottom of this page. Its predecessor is the Tecsun PL-390. It is certainly a familiar Tecsun design and layout–ergonomics appear to be in-line with their current models.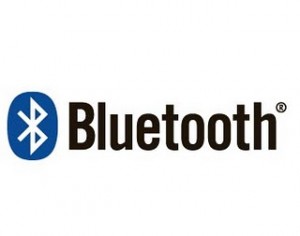 The biggest new feature on the Tecsun PL-398BT is the implementation of Bluetooth technology. This is a feature which has never been designed into a portable shortwave radio thus far. For the first time, you can wirelessly connect your radio to laptops, mobile phones and the many other Bluetooth devices to play music, news and other broadcasts. I see this as a useful feature to those who would enjoy listening to their radio at work, but have to place the radio a distance from their computer to limit noise interference.
We can, however, assume from previous experience with Tecsun radios, and from the front panel on the radio that that features on the PL-398BT will include:
Bluetooth technology and wireless connectivity.
FM : 87 – 108MHz (Russia 64 – 108MHz, Japan 76 – 108MHz, USA 87.5 – 108MHz)
MW : 522 – 1620kHz (USA 520 – 1710kHz) with 9kHz / 10kHz tuning step selectable
LW : 153KHz to 513KHz
SW : 2300KHz to 21950KHz.
Based on SiLabs DSP si4734 Micro-chip
AM IF bandwidth : 1, 2, 3, 4, 6kHz.
Easy Tuning Mode function (ETM) for FM, MW, LW & SW bands.
Auto Tuning Storage function (ATS) for FM, MW , LW & SW bands.
Multi-function Digital Display: Frequency, Signal Strength, S/N ratio, Clock & Alarm, Temperature (°C or °F) & Battery Consumption.
Digital clock function with 12/24 Hour Format
FM Mono & Stereo
Light & Snooze function
Key lock function
Built-in Charging System to charge the Ni-MH rechargeable battery
No Single-Side Band (as with the PL-390)
This would also appear to be a good candidate for Ultralight DXing, though it could not officially be considered an "ultralight" without approval from the Ultralight Committee.
When will the Tecsun PL-398BT be available? Right now via sellers on eBay–see link below:
Keith Perron's review via PCJ Media:

Media Network Plus video January 2012 from Keith Perron on Vimeo.