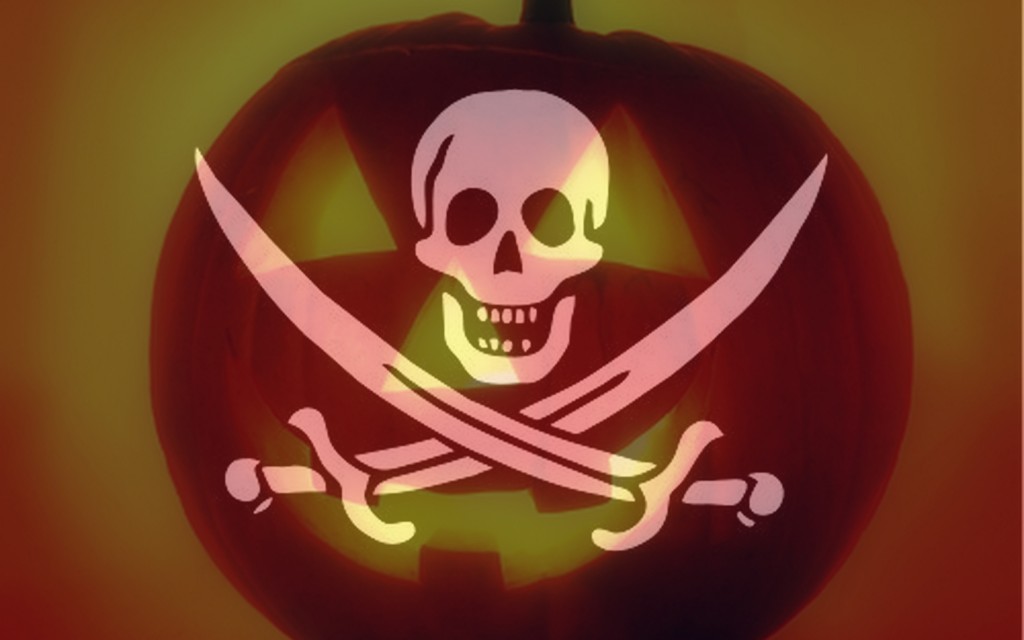 Halloween is typically the most active day of the year for shortwave pirates…so, here are three things you'll want to do this Halloween:

Listen for pirate radio stations this weekend!  Turn on your radio anytime this weekend, but especially around twilight and tune between 6,800 – 6,990 kHz. Pirates broadcast on both AM and SSB; you're bound to hear a few. For a comprehensive primer on pirate radio listening, check out this post.
Note what pirate stations are being logged–in real time–on the HF Underground pirate radio forum. This is a very active community of pirate radio listeners; I often check the latest loggings to discover frequencies where stations have surfaced. Click here to view the HF Underground pirate radio forum. Posting to the forum requires registration and approval by the moderator (so do this in advance!).
Check out Andrew Yoder's pirate radio blog with its deceptively simple title, the Hobby Broadcasting blog. Andrew is the author of the Pirate Radio Annual and a guru on shortwave pirate radio. He's already logged a few mid-week, pre-Halloween pirates. Bookmark his site while you're at it!
Happy Halloween to all!