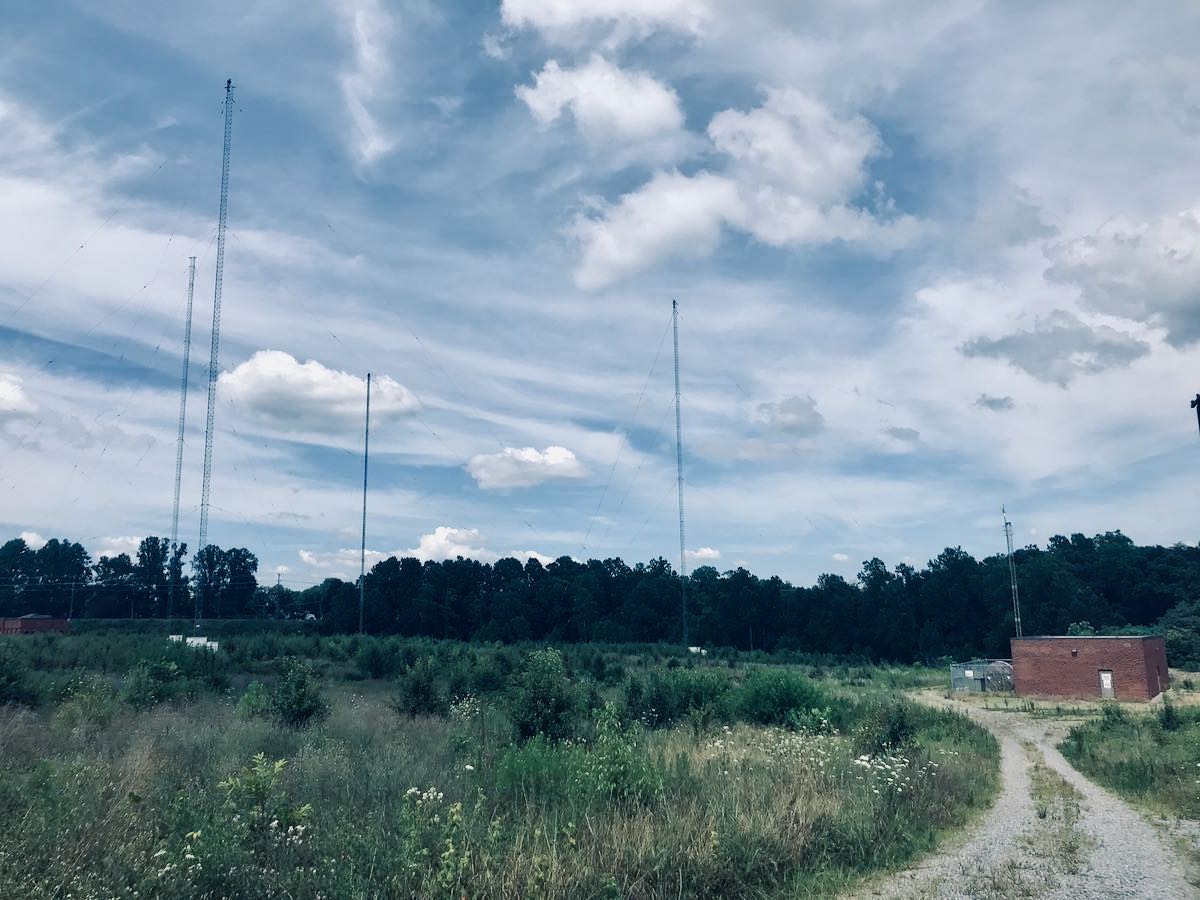 Radio Waves:  Stories Making Waves in the World of Radio
Welcome to the SWLing Post's Radio Waves, a collection of links to interesting stories making waves in the world of radio. Enjoy!
Many thanks to SWLing Post contributors Dave Porter, Mark Hirst, Stuart Smolkin, Bill Forcier, and "Mangosman" for the following tips:
---
talkSPORT – Proposals to reduce AM Coverage (OfCom)
talkSPORT Limited ("talkSPORT") submitted a request to reduce the coverage of its national AM
(medium wave) commercial radio service from 93% to 89.9%, by ceasing transmissions from the
following four of its twenty-two transmitter sites:
Dumfries (Dumfries & Galloway)
Kingston upon Hull (East Riding of Yorkshire)
Fern Barrow (Bournemouth)
Greenside Scalp (Tayside)
We consulted on the request with a preliminary view that we were minded to approve it. We have had regard to the responses we have received in reaching our decision. We received two responses agreeing with the proposal and four disagreeing. In section 3 below, we summarise stakeholders' comments, assess them and outline the conclusions we have reached.
What we have decided – in brief
Ofcom has decided to approve the request submitted by talkSPORT Limited to reduce its AM
(medium wave) coverage by ceasing transmissions from four of its transmitter sites.
Click here to read the full PDF brief.
In times of emergency AM Radio could be your only source of information.
AM Radio is part of the Emergency Alert System, so critical life saving information during hurricanes, floods, blackouts and other disasters are delivered to you via AM Radio.
Certain car manufacturers have dropped AM Radio from their current and future vehicles.
This profit motivated move by car manufacturers is dangerous!
Sign the petition to maintain broadcast AM Radio in current and future vehicles, including electric vehicles.
Click here for more information and to sign.
Note: The Washington Post article about AM being removed from cars is behind a paywall. The link provided may give you free access.
America's love affair between the automobile and AM radio — a century-long romance that provided the soundtrack for lovers' lanes, kept the lonely company with ballgames and chat shows, sparked family singalongs and defined road trips — is on the verge of collapse, a victim of galloping technological change and swiftly shifting consumer tastes.
The breakup is entirely one-sided, a move by major automakers to eliminate AM radios from new vehicles despite protests from station owners, listeners, first-responders and politicians from both major parties.
Automakers, such as BMW, Volkswagen, Mazda and Tesla, are removing AM radios from new electric vehicles because electric engines can interfere with the sound of AM stations. And Ford, one of the nation's top-three auto sellers, is taking a bigger step, eliminating AM from all of its vehicles, electric or gas-operated.
Some station owners and advertisers contend that losing access to the car dashboard will indeed be a death blow to many of the nation's 4,185 AM stations — the possible demise of a core element of the nation's delivery system for news, political talk (especially on the right), coverage of weather emergencies and foreign language programming.
"This is a tone-deaf display of complete ignorance about what AM radio means to Americans," said Michael Harrison, publisher of Talkers, a trade journal covering the talk radio industry. "It's not the end of the world for radio, but it is the loss of an iconic piece of American culture." [Possible paywall: Continue reading…]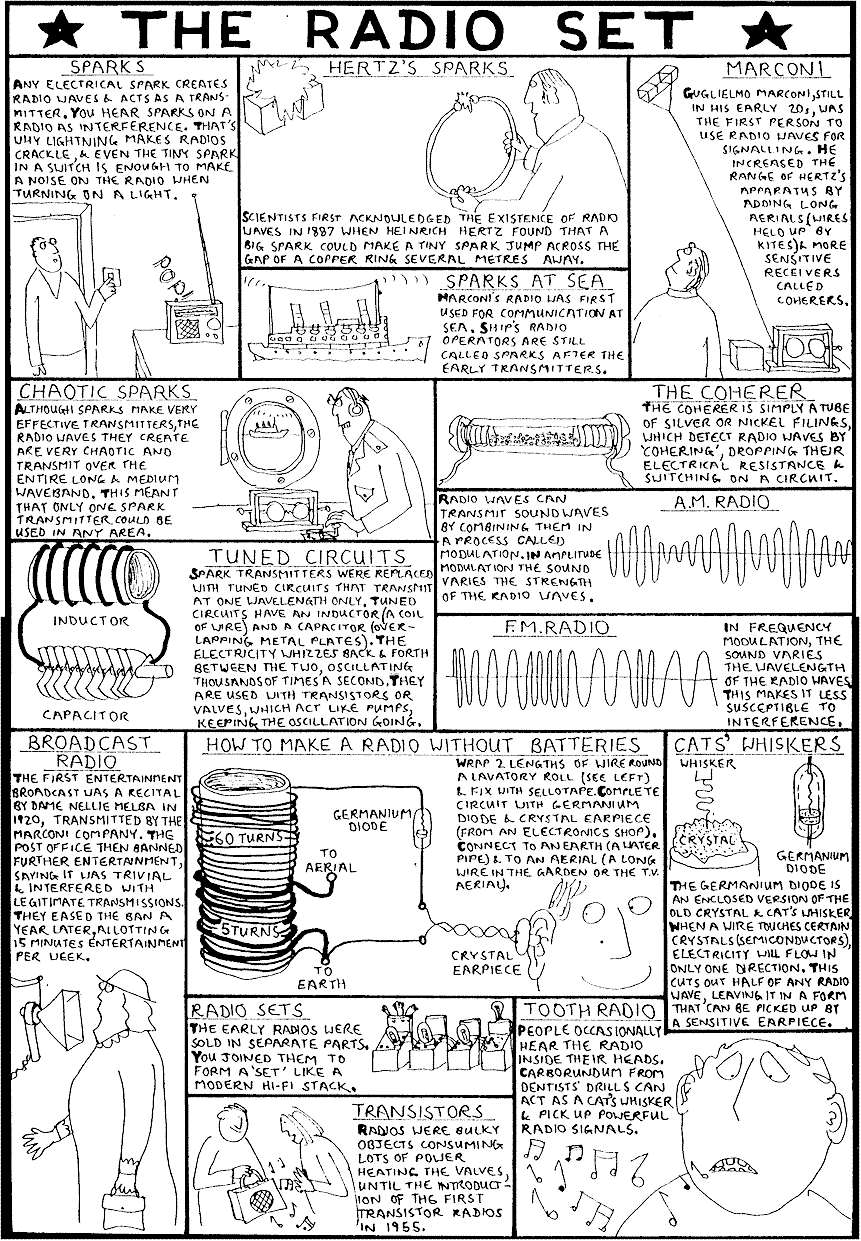 Click here to view on YouTube.
TAMPA, Fla. — Special operations signals intelligence teams say they need smaller, more versatile gear that gathers and shares data on the breadth of radio frequencies in all domains — land, sea, air and now space.
The mission has shifted dramatically as the United States ratchets up competition in the frequency bands with peer competitors like Russia and China, a far cry from deciphering mobile phone signals from violent extremists, officials said.
That's one request to industry within a small slice of a larger portfolio under U.S. Special Operations Command Program Executive Office-Special Reconnaissance.
On Wednesday, a panel of program managers ticked off the varied sensor, communications and intelligence gear the office wants during the Global SOF Foundation's SOF Week here.
Their efforts to upgrade and improve collection and dissemination of data continues in an ever-more crowded radio frequency spectrum across, and beyond, the globe. [Continue reading…]
DRM Is Smart and on the Way Up (Radio World)
The author is chairman of the DRM Consortium. Her commentaries appear regularly at radioworld.com.
This was the conclusion and feeling of the in-person and Zoom participants in the Digital Radio Mondiale Consortium General Assembly, held on the sunny island of Mallorca Spain.
Who Uses DRM?
The sky was blue and the boats were swaying in the harbor, but the participants from countries as far apart as India, Brazil, Denmark, South Africa — and other African countries like Egypt, Indonesia, Hungary, Germany and the UK — had other fish to fry.
They wanted to know about DRM in India, where more pure DRM hours are being carried, including dedicated content like news and cricket. More MW transmitters will be inaugurated there, but the decision for the FM digitization is still pending. Last year, Ernst & Young consultants concluded in a study for the [email protected] Ministry that radio digitization is not only technically beneficial, but also financially. "Digital Radio can help grow the Radio Segment in India by three times over five years." The local automotive industry, with almost six million new Indian cars equipped with DRM radios, is also very interested in the decision. The big Indian and international car brands, eying a return on their huge investments, are ready to quickly software upgrade the existing DRM AM receivers to digital DRM FM. [Continue reading…]
---
Do you enjoy the SWLing Post?
Please consider supporting us via Patreon or our Coffee Fund!
Your support makes articles like this one possible. Thank you!