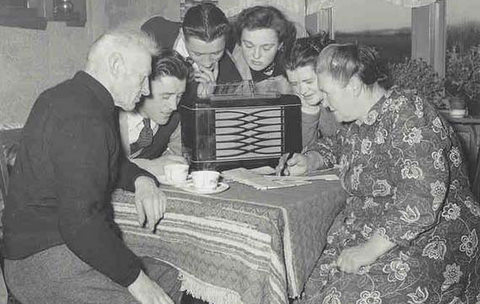 For your listening pleasure: beHAVior Night, a shortwave radio show which showcases music from the first four decades of the 20th Century.
This show was recorded on Friday, November 28, 2014. While beHAVior Night is broadcast all year long via WBCQ, I'm not able to hear them easily at my home during Daylight Savings Time (DST) as the propagation path is not yet open to the south. During the winter months, however, the signal is quite strong as you will hear.
Click here to download the recording as an MP3, or simply listen via the embedded player below:
You can catch beHAVior Friday afternoon/evening at 17:00 EST/22:00 UTC on 7,490 kHz (WBCQ). Check out beHAVior Night on Facebook by clicking here.