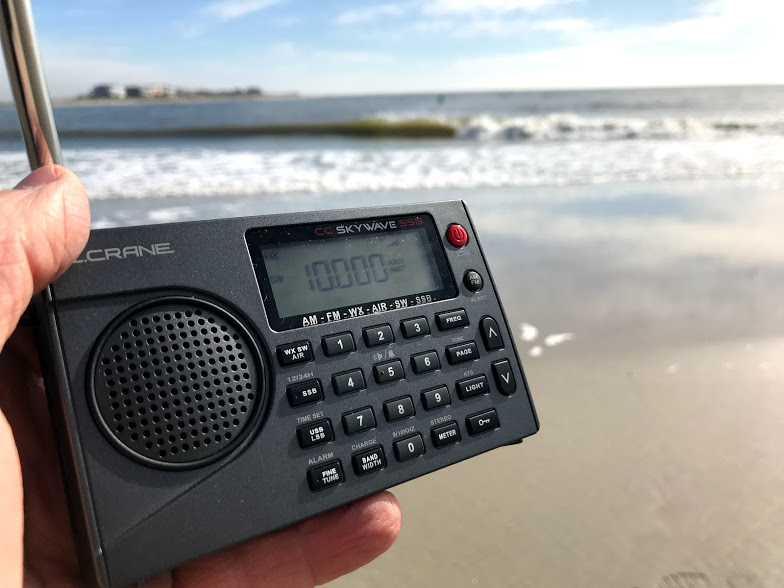 Many thanks to SWLing Post contributor, Kris Partridge, for sharing the following story:
How is a small budget pocket radio able to recreate all the atmosphere and sounds of a football match? CrowdScience listener Andy wants to know about the science enabling his radio listening, so presenter CrowdScience Geoff Marsh sets off – microphone in hand – to follow the journey of sound on the radio.
Starting with the microphone, Geoff learns how acoustic energy is converted into electrical signals. Then BBC World Service presenter Gareth takes Geoff to a little-known room in the BBC called the Radio Shack. Gareth demonstrates how these electrical signals are attached to radio waves before being sent over the airwaves and they take a radio kit apart to understand how these waves are received and converted back into sound waves.
Geoff talks to a speech and hearing specialist who, through the use of auditory illusions, shows Geoff that our brains are often filling in the gaps of lower quality audio.
Finally, Geoff visits an acoustic lab at Salford University where he hears a demonstration of 'object based audio'. This technology could enable us to create our own bespoke mix of dramas and sports, such as heightening the commentary sound or choosing to hear just the crowd, just by using the everyday speakers many have lying around them, such as mobile phones.
Tune in and join us!
Presented by Geoff Marsh
Produced by Melanie Brown