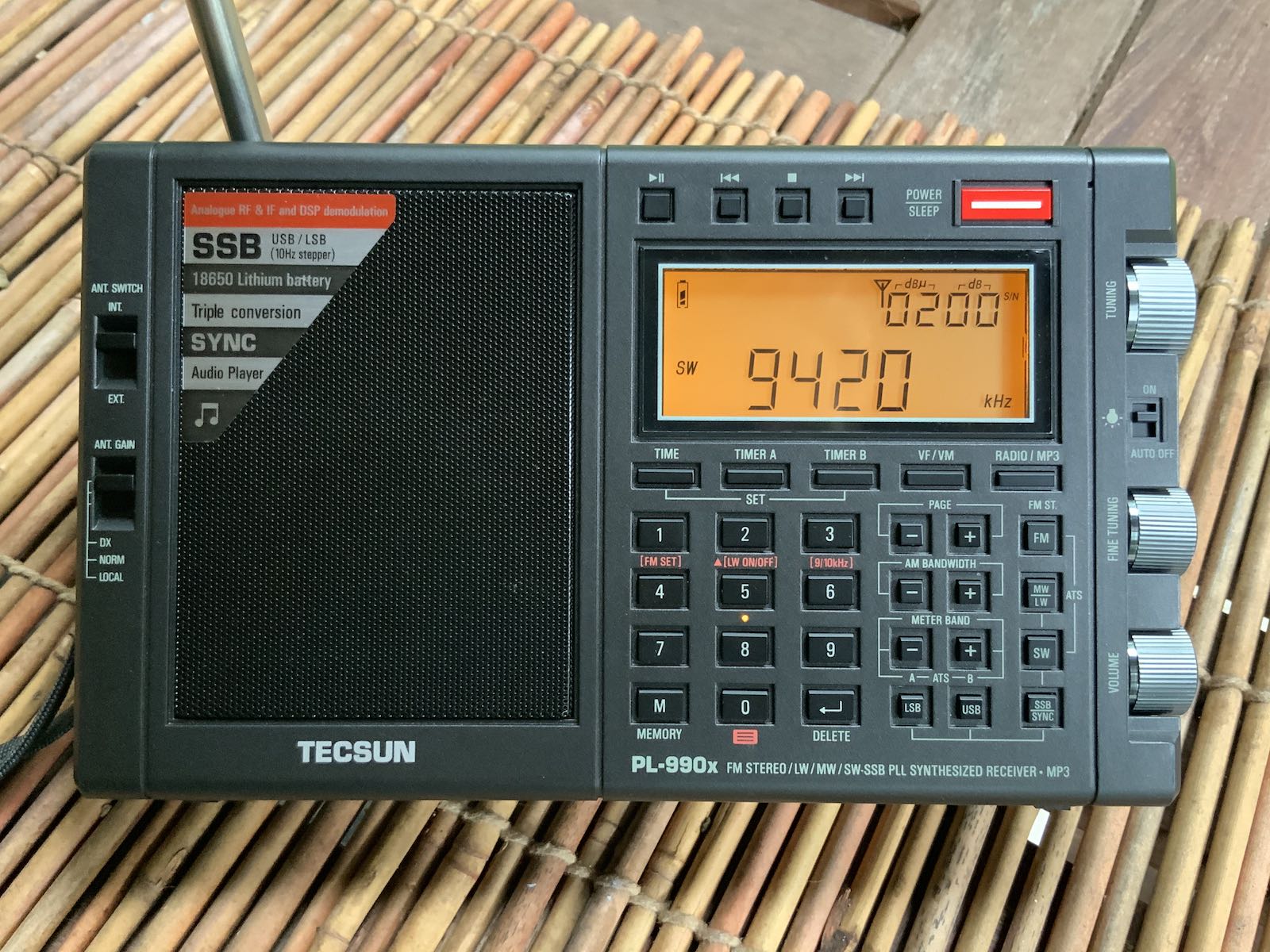 I suppose I've been holding out hope that the Voice of Greece would magically reappear on 9,420 kHz, but they've been off the air for 45 days now and we must assume this time it's for good.
Over the past decade the Voice of Greece seems to have weathered every storm it encountered; even broadcasting for weeks without a license.
We learned in February 2022 that VOG was on the chopping block, then they were given an additional two months on the air, and according to numerous DXers here and on Twitter, the last broadcast seems to have taken place on June 15, 2022.
I certainly haven't heard them on shortwave since then.
VOG was one of my favorite, reliable sources of music on shortwave and you'll notice that in many of my radio photos, the dial is tuned to 9,420 kHz because they were such an easy catch here in eastern North America regardless of propagation.
If you miss hearing VOG on shortwave you can, of course, still listen to them online.
I've well over one hundred hours of Voice of Greece recordings in my spectrum archives, at the Shortwave Radio Audio Archive, and here on the SWLing Post.
In fact, I'm reminded of one of my favorite VOG listening sessions which I'll share here from the SWLing Post archives. This post was originally published on November 15, 2013:
---
I never know what to expect when I tune around on one of my shortwave radios.  Perhaps that's one of the things I find captivating about the medium; there's no playlist, no app, no content controls, other than the tuning knob.
Sometimes, I tune to a station, and it's as though I've just opened a door and walked in on a party–one in full swing, with dancing and incredible live music.
That's exactly what I felt when I tuned to the Voice of Greece last night. I walked in on a party.  And I needed no invitation; I was welcomed there.
Hear it, just as I did, starting right in the middle of this party:
Listen above, or click here to download three hours and 31 minutes of musical bliss (until they turned the transmitter off).