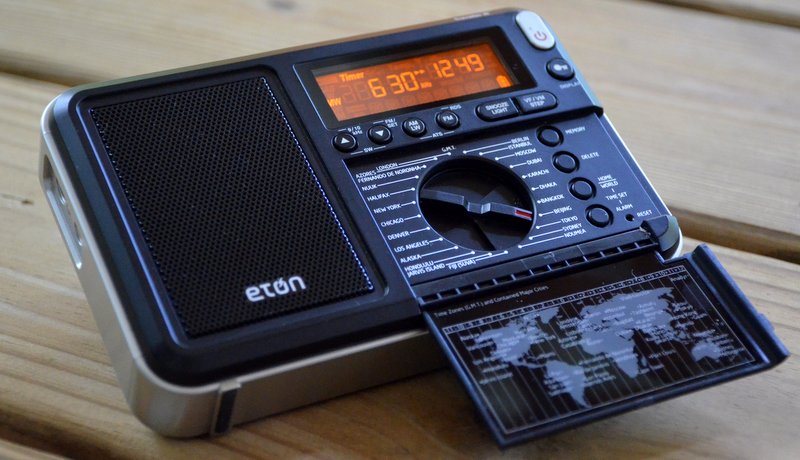 Radio Waves:  Stories Making Waves in the World of Radio
Welcome to the SWLing Post's Radio Waves, a collection of links to interesting stories making waves in the world of radio. Enjoy!
---
Shortwave retains a role in serving particularly difficult-to-reach audiences
Russia's horrific invasion of Ukraine and its simultaneous blocking of Western media outlets has renewed public interest in shortwave radio broadcasters like the federally funded Voice of America.
Now managed by the U.S. Agency for Global Media or USAGM, VOA's roots go back to 1941, when the U.S. government leased a dozen commercial broadcaster owned/operated shortwave radio transmitters for the VOA's predecessor, the U.S. Foreign Information Service. (These shortwave transmitters were previously used by U.S. broadcasters to share content between their AM radio stations.)
The VOA came into being in 1942. It played a major role in broadcasting U.S. news and views to the world during World War Two and the Cold War. After the fall of the Berlin Wall, shifting government priorities, the emergence of platforms competing with shortwave, and budget cuts led to VOA's language services, broadcasts and programming being reduced.
Today, "USAGM operates transmitting stations around the world, including in the U.S., Africa, Europe and Asia," Laurie Moy, USAGM's director of public affairs said in an email earlier this year.
"All of these stations are equipped with multiple shortwave transmitters, and four of these stations have a medium-wave (AM) transmitter each. In total, USAGM's network consists of about 75 shortwave (ranging from 100 to 250 kW) and medium-wave (ranging from 100 to 1000 kW) transmitters."
The agency also has access to shortwave and medium-wave transmitters via leases and exchange agreements with other broadcasters.
At present, USAGM produces content in 63 languages, 35 of which are aired on shortwave and medium-wave. VOA itself produces content in 48 languages, 18 of which are aired on shortwave and medium-wave.
"In terms of the agency's shortwave network, shortwave continues to reach particularly difficult-to-reach audiences, such as in North Korea, western China, Afghanistan and elsewhere," Moy told Radio World. [Continue reading…]
If a tornado or flash flood is imminent, most Americans find out about it through a smartphone or a television.
But as the National Weather Service was reminded in the wake of the deadly Dec. 10, 2021 Kentucky tornado, one segment of the population uses neither of those things: the Amish, who shun technology.
As meteorologists studied damage in the days that followed that storm, which killed 80 people and damaged hundreds of homes, they encountered an Amish community in Ohio County, Kentucky, and asked: How do you get severe weather information?
"They basically said they listen for the weather sirens from town," said Derrick Snyder, a meteorologist with the National Weather Service. But as loud as storm sirens are, not everyone is close enough to hear.
A solution may be on the way, as the agency teams with a national radio maker as part of the Weather Awareness for a Rural Nation initiative. Snyder and other meteorologists are part of a project developing weather radios that will be both effective in relaying information immediately, but also acceptable for the Amish lifestyle.
It will be a stripped-down, hand-crank model with absolutely no modern amenities. Continue reading →