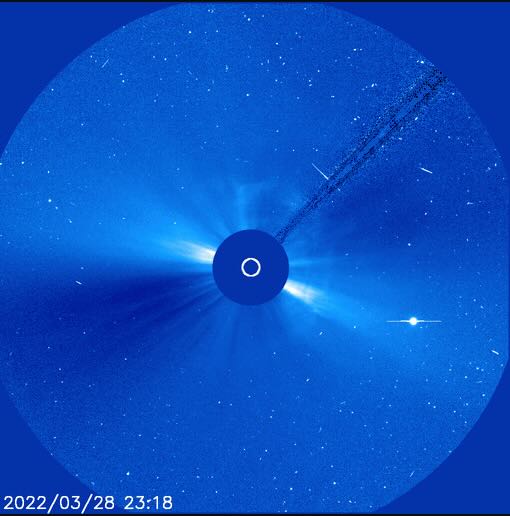 Many thanks to SWLing Post contributor, Ed, who writes:
Readers of the SWLing Post blog might be interested in leaning that a "Cannibal CME" is approaching Earth. The Wikipedia page about the Carrington Event says it was probably 2 CME's in rapid succession -like this description from SpaceWx of what's coming:
Estimated time of arrival: March 31st
Space Weather News for March 29, 2022
https://spaceweather.com
https://www.spaceweatheralerts.com
A 'CANNIBAL CME' IS APPROACHING EARTH: A strong G3-class geomagnetic storm is possible later this week when a 'Cannibal CME' hits Earth's magnetic field. It's a 'cannibal' because it ate one of its own kind en route to our planet. The mash-up of two CMEs could spark naked-eye auroras visible from northern-tier US states. Full story @ Spaceweather.com ( https://spaceweather.com).
Thank you for the tip, Ed!