Looking for SWLing Post gear? We've got you covered!
Over the years, readers have often encouraged me to create SWLing Post shortwave radio-themed products, which is to say, t-shirts, coffee mugs, and the like. But for some reason, I've never gotten around to it.
That is, until now…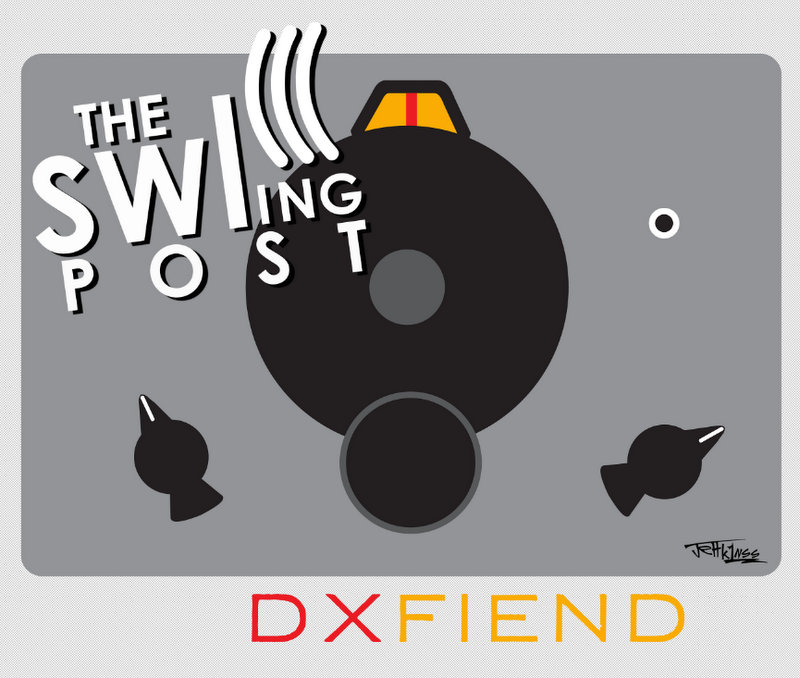 What finally motivated me to create these items is a friendship:  I'm fortunate to number among my friends the amazingly talented Jeff Murray (K1NSS) of Dashtoons.  It occurred to me that I might commission Jeff to design some shortwave radio-themed graphics that represent the broad spectrum of radio enthusiasts here on the SWLing Post. Jeff, ever enthusiastic where radio is concerned, was the perfect artist for the job–particularly since he and I see eye-to-eye on the beauty of both radio innovations and radio nostalgia.  And with Jeff's quirky sense of humor to enliven his sharp, dapper graphics, the great results you see here were simply inevitable.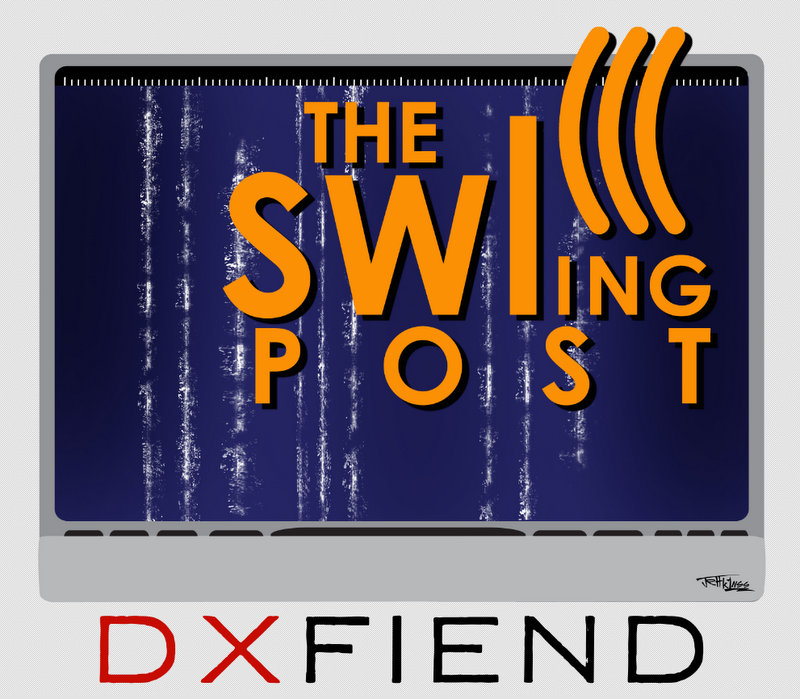 Of course, his pictures speak louder than my words.  As I've said, Jeff's clearly a graphic artist par excellence, and it certainly doesn't hurt that he really knows radio–inside and out.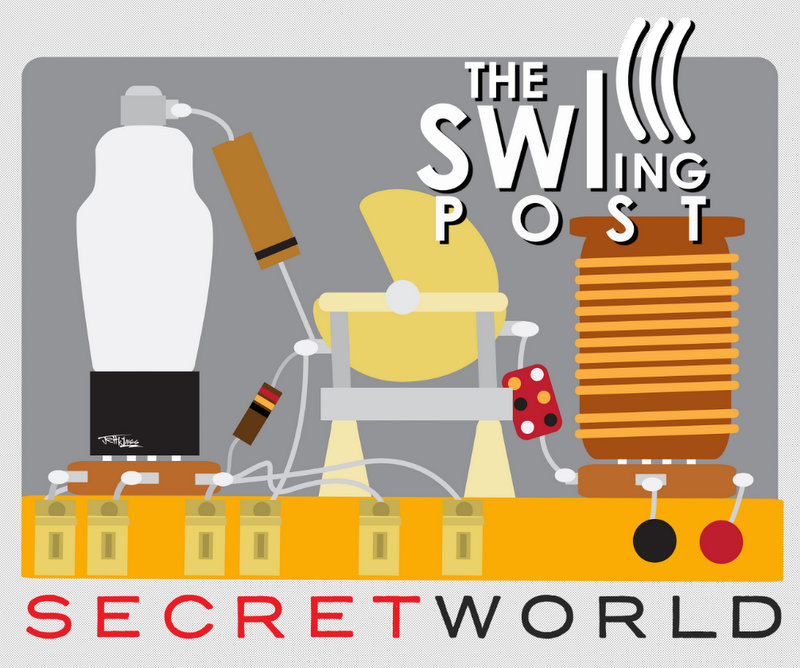 While he was at it, Jeff created an SWLing Post logo that will soon accompany a refreshed Post design I've had in the works…stay tuned for that as the new year approaches.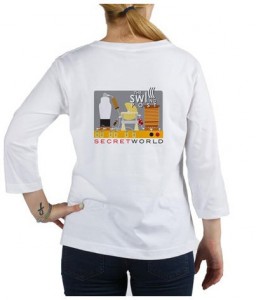 In the meantime, I thought I'd share a link to a simple CafePress webstore I've put together for our newly-minted swag.
Click here to view great SWLing Post gear.
So far we only have a few select items on offer, but I'll soon be adding more. But we do have two great t-shirt and coffee mug designs available now:  the Radio Waterfall design features the SWLing Post logo superimposed over a blue SDR waterfall, with the words "DX FIEND" emblazoned beneath; the Radio Nostalgia design features the above vintage-style radio image, with"DX FIEND" beneath, and the "SECRET WORLD" image on the back. Take it from me, they look great.
Let me know if there's something in the CafePress catalog you'd like to own featuring Jeff Murray's terrific radio art, and I may be able to put it out there for you.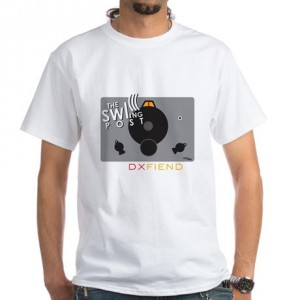 Oh, and by the way–a small percentage of your purchase (typically between $2.00-4.00US) goes towards keeping the SWLing Post online. The rest of the cost goes to CafePress' product base price. True, I doubt we'll ever sell enough to break even this way, but who cares…! After all, I do all this for fun, not profit.
Plus I confess to a little personal motivation: I really wanted a Jeff Murray-designed mug for my own cuppa joe!
The great thing about CafePress–although slightly pricey for some items–is that they offer great products, great customer service, and a no-questions-asked return policy. I like that.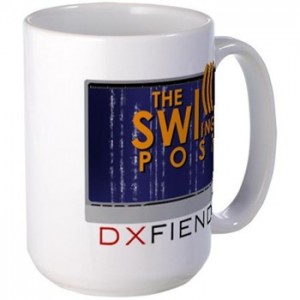 So, if you take a leap of faith and purchase one of our items, please comment and let me know how you like it!
Side note: If you ever need amazing custom artwork for your QSL cards, your company, or your shack, I highly recommend Jeff Murray. He worked with me over the course of a week to nail down these incredible designs, and wowed me with his powerful creativity every step of the way.  It was worth every single penny and more, and an honor to work with him, which is why I hope to have him create even more artwork next year! Thanks, Jeff!
And thanks to our Post readers for your purchase!  Go ahead–join me in a hot cuppa!