Many thanks to SWLing Post contributor, Pete Madtone, who shares the following:
---
They say you better listen to the voice of reason

[…]Radio Lavalamp will be taking to the shortwaves very soon, as in this Sunday 2nd May 2021 at 2300 UTC (Midnight UK time) on 9395 kHz via WRMI. The show features some chilled tunes and also a mix from One Deck Pete called "The Purple Nucleus of Creation 004" with tracks from Floating Points, London Symphony Orchestra and Pharoah Sanders, Betelgeize ft. Ilya Chistyakov, Tranquility Bass and Hrair. Turn on and tune in.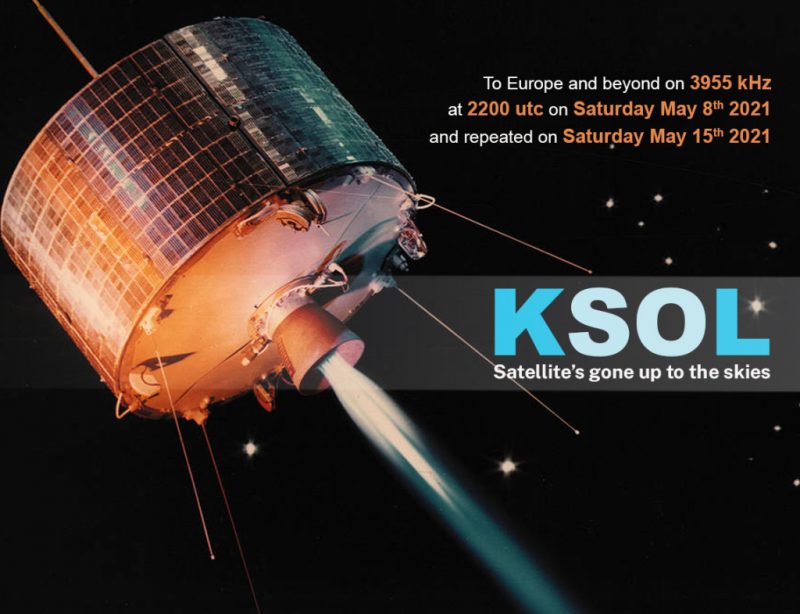 And on the weekend after (and the one after that) KSOL is back in orbit in a "Satellite of Love" mode. It'll be broadcast out of Germany via Channel 292 at 2200 UTC (11pm UK time) on 3955 kHz on Saturday the 8th and 15th May 2021.
And in keeping with the radio theme here's a song about CW (Morse Code) by the great Ivor Cutler that was heard on BBC Radio 4's Great Lives programme this afternoon.