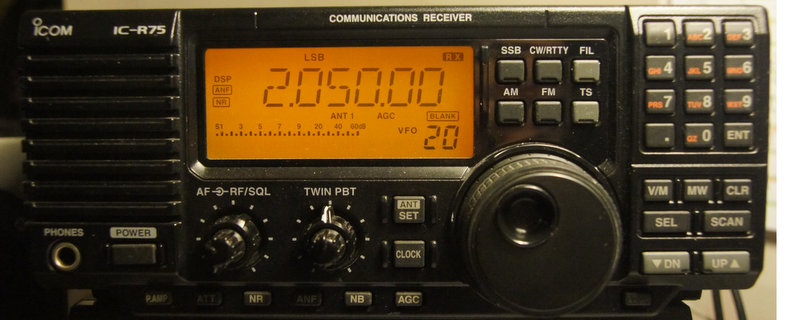 Many thanks to SWLing Post contributor, Peter, who asks:
Two of the tabletop shortwave receivers recommended in the past are listed as discontinued by retailers. Do you have any current recommendations?
Great question, Peter. I'm guessing that you're looking for a new tabletop communications receiver and I also assume you may be referring to the CommRadio CR-1a and the Alinco DX-R8T. Both of these have been discontinued by the manufacturer.
Fewer options than in the past
To my knowledge, there are very few dedicated, stand-alone tabletop shortwave receivers currently on the market.
One notable exception is the ELAD FDM-DUOr which is essentially a tabletop, stand-alone SDR. It is an excellent performer and I believe still available from ELAD for about $900 US. The FDM-DUOr is currently the best option I know of under $1,000 US.
There are still a handful of dedicated communications receivers on the market, but they tend to be wideband receivers and carry a heavier price tag than legacy HF-only receivers.
One example is the Icom IC-R8600. It's a great HF radio–click here to read the review–but it retails for around $2,200 US.
In addition, AOR still offers a variety of wideband analog and digital communications receivers, but again, the prices are all well over the $1,000 mark.
What happened to tabletop receivers?
In my opinion, two innovations pushed dedicated tabletop receivers off the market:
The proliferation of high-performance, affordable software defined radios like the AirSpy HF+ Discovery and SDRplay RSPdx. Both of these models retail for less than $200 US new and offer superb performance when coupled with even a modest PC, laptop, or tablet. In addition, those seeking benchmark SDR receiver hardware and performance will invest in higher-priced models like the new ELAD FDM-S3. Click here to read Part 1 of our SDR primer.
General coverage ham radio transceivers now provide performance that's on par or even better than legacy tabletop receivers. Many shortwave listeners now purchase transceivers and simply disable the transmit function so that they don't accidentally inject RF power into the antenna. Transceivers lack some broadcast listener features like synchronous detection, but their single sideband performance often compensates for this, in my opinion. Some current (sub $1,000 US) favorites among SWLs include the Icom IC-7300, and the Yaesu FT-891. I'm also a huge fan of the new Icom IC-705 portable transceiver, although its price point is closer to $1,300 US. Click here to read more about general coverage transceivers.
If SDRs and general coverage transceiver lack appeal, keep in mind that there are a multitude of legacy communications receivers on the used market.
I should add here that one Ohio-based manufacturer, Palstar, has mentioned that they plan to produce the Palstar R30B tabletop shortwave receiver which would be the latest iteration of their R30 series. This announcement has been out there for some time, though, and I'm not sure when or if the R30B will ever come to fruition.
More options?
To keep the scope of the original question in check, I'm leaving out a number of other viable options like larger portable radios (the Sangean ATS-909X2 and/or the Tecsun H-501 for example) and other inexpensive DSP receivers on eBay like those based on the  Si4732 chipset.
Have I missed something? Please comment if you know of other tabletop communications receivers currently on the market. Also, if you use a general coverage transceiver for SWLing, please share which make/model you like in the comments section! Click here to comment.