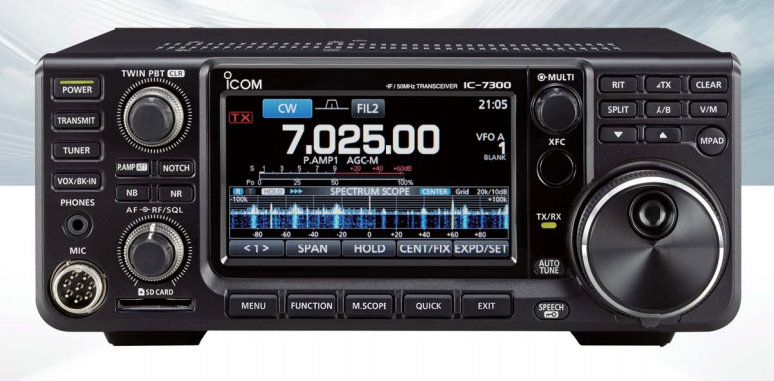 Icom introduced a new general coverage transceiver this year at the Tokyo Hamfair: the Icom IC-7300.
Icom has released a preliminary spec sheet (click here to download), but no pricing information yet. The IC-7300 will most likely be the least expensive Icom transceiver with a full spectrum display.
At first glance, I like the form factor and touch screen display–the panel appears to be less cluttered than many other large-display models. The '7300 has dedicated knobs for passband tuning and AF/RF gain (major plus in my book). It also comes with a built-in automatic antenna tuner.
I'll post more info once Icom releases pricing and availability.
You can follow IC-7300 updates by bookmarking this link.