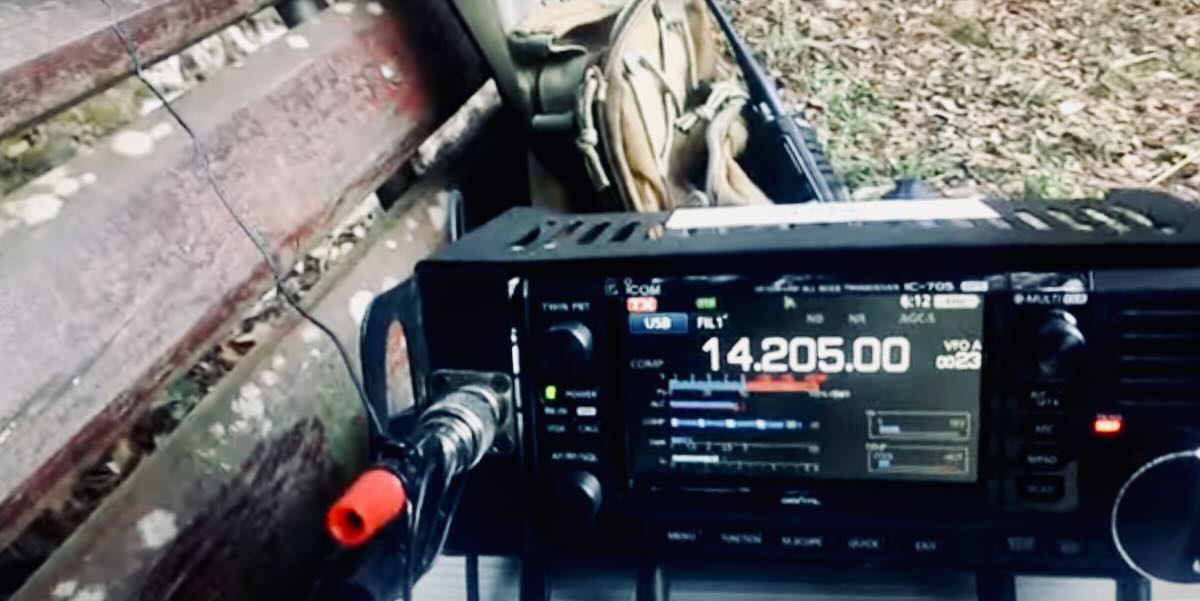 Many thanks to SWLing Post contributor, Giuseppe Morlè (IZ0GZW), who shares the following:
Dear Thomas and Friends of the SWLing Post,
I'm Giuseppe Morlè from Formia, central Italy on the Tyrrhenian Sea.
This time I want to show you 2 QRP connections made with minimal antenna over long distance and very few watts of power…
The antenna is a simple dipole, 5 meters per arm, 1/4 wave for 20 meters, on a bnc / banana socket directly on the Icom 705. You'll see that the ROS is really optimal.
I wanted to experience this very simple antenna, easy to prepare in this location surrounded by greenery, Monte Orlando Park in Gaeta on my favorite DX bench;
this location is at 120 meters above sea level and facing south / west following the long path.  A suitable place for the extreme right made especially for a receiver like the Icom 705– fantastic modulation and without any kind of noise.
In the first video the contact with VK2GJC, Greg from Australia who struggles a little to listen to me but immediately understands my name. As you can hear Greg's voice is without any imperfection even if his signal is not that high:
In the second video, another link with Australia, VK5AVB, Tony from Kangaroo Island.
Tony had a hard time understanding my name but with the help of Nicola, IU5EYV from Tuscany, in pure Ham Spirit, he finally managed to log me:
As you can see, even with very minimal antennas hoisted on nearby trees, not even high from the ground, you can listen and contact over long distances … that's why I love this place so much!
Thanks to you all, a cordial greeting from Italy.
Many thanks, once again, Giuseppe for showing us just how much fun we can have by building our own antennas and hopping on the air with very little power. I must say: you certainly play radio in a beautiful part of the world! Thank you!