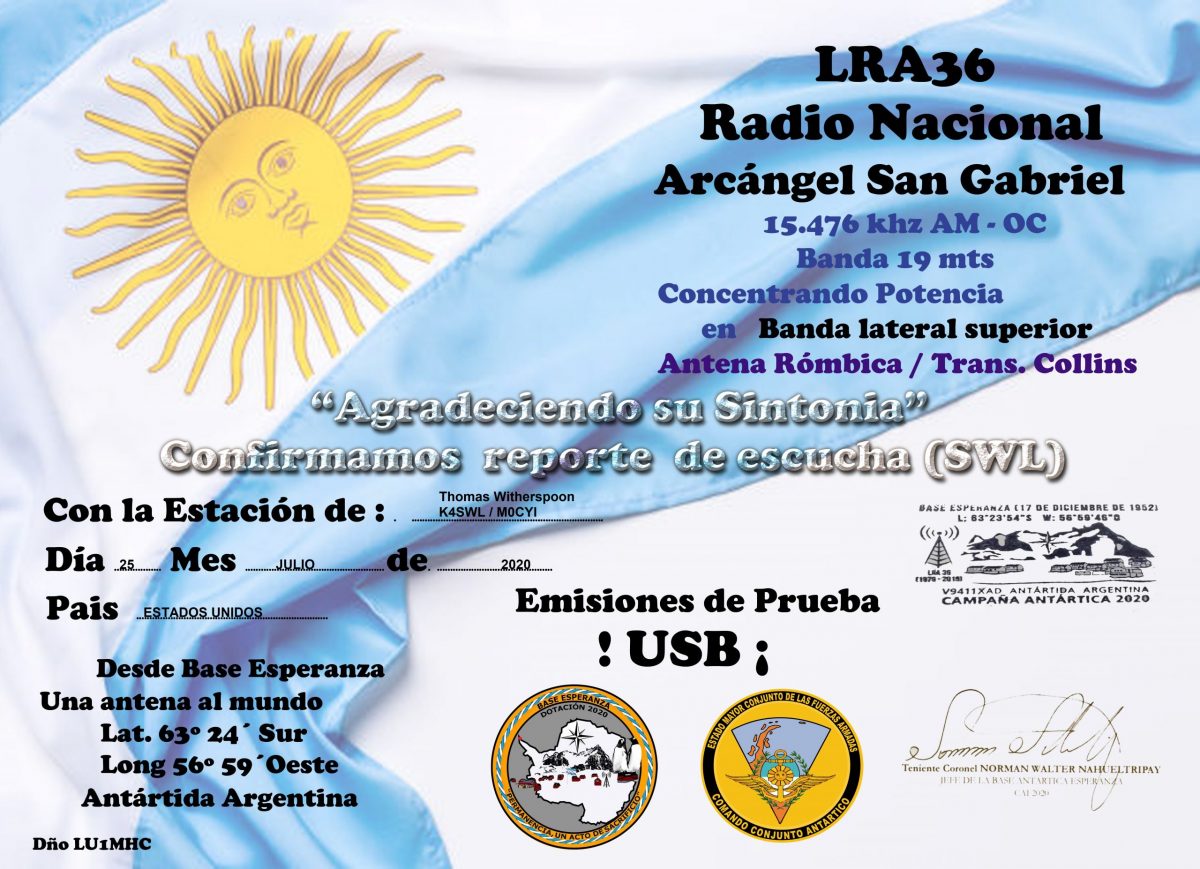 For years now I've attempted to get decent reception of LRA36 Radio Nacional Arcángel San Gabriel in Antarctica. At times, I've been able to barely hear their AM signal here in North Carolina–at least, see it as a faint line on my spectrum display and barely hear audio rise above the noise. But in truth I could never confirm anything more than "male voice" and "music" thus never bothered with a report in good faith.
Recently, we've posted announcements for a series of test broadcasts from LRA36 in single sideband (SSB). Two weekends ago, I couldn't receive a single inkling of their signal, but this past Saturday, I finally heard the station well enough to submit a detailed report and recording in confidence.
I had actually set my SDR to record 20 kHz of spectrum at home while I made my first CW POTA activation at the nearby Blue Ridge Parkway. A pop-up storm chased me away from the POTA site and it worried me that I had left my SDR running and connected to the antenna. Fortunately, none of the small thunder storms were directly over my home. Although there was heavy QRN due to local pop-up thunderstorms, their signal was there.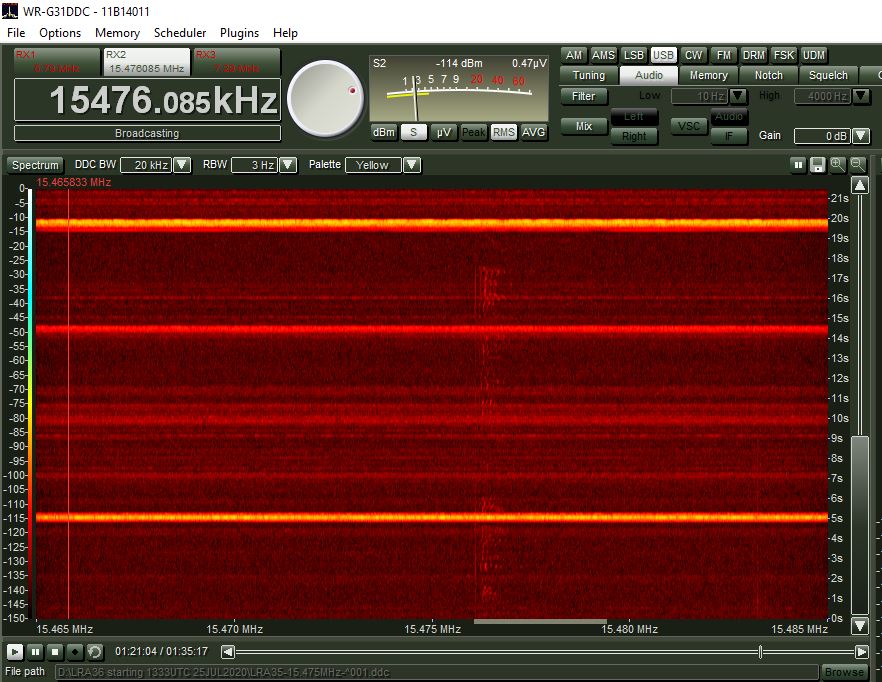 The following sample recording starts at 17:51 UTC  (July 25, 2020) on 15476 kHz.  It's weak signal DX for sure, but interpretable. I made the recording with my WinRadio Excalibur SDR hooked up to a large Skyloop antenna. This clip starts with the song  Juana Azurduy by Mercedes Sosa:
I'm so chuffed to add the LRA36 QSL to my collection! Broadcasting in SSB made all the difference!
Have you successfully logged LRA36 from your home?  Please comment!