Hailing from Germany, the KWZ-30 communications receiver was one of the first DSP receivers available. This collectable and high performance receiver is rarely seen for sale, but one is now available for a $1890.00 Buy-It-Now price from a Russian Ebay seller. Even with the few dings visible on the radio's case, it's likely worth the asking price to a collector.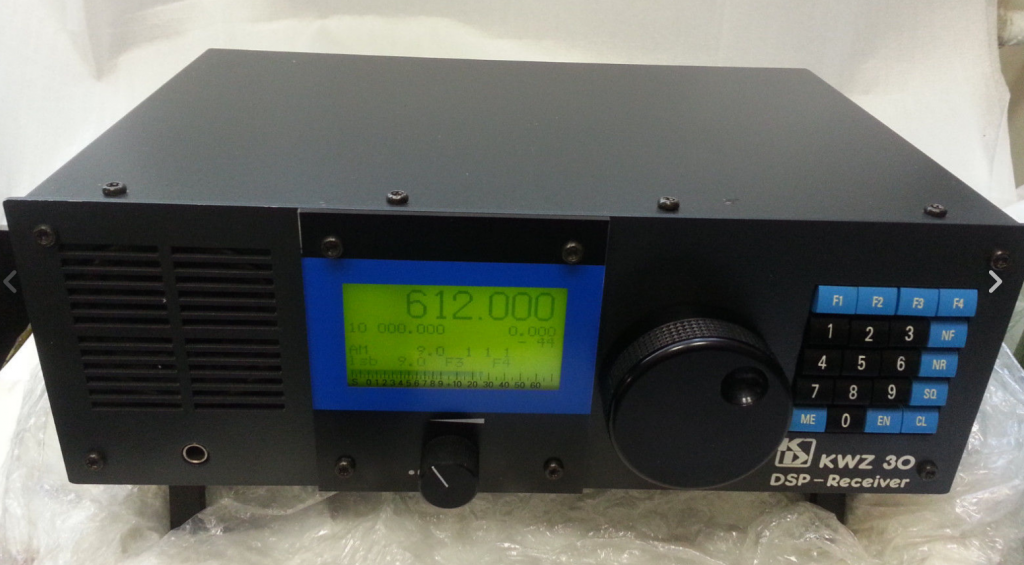 The extensive Fenu-Radio web site has a nice capsule review of the KWZ-30, including some excellent photos.
At the $1890.00 price of this KWZ-30, you could buy a dozen SDRPlay receivers, or roughly a couple of the highly rated Perseus SDRs. Assuming available funds, is the KWZ-30 a receiver you would add to your radio shack? If so, why… or why not?
Guy Atkins is a Sr. Graphic Designer for T-Mobile and lives near Seattle, Washington.  He's a regular contributor to the SWLing Post.