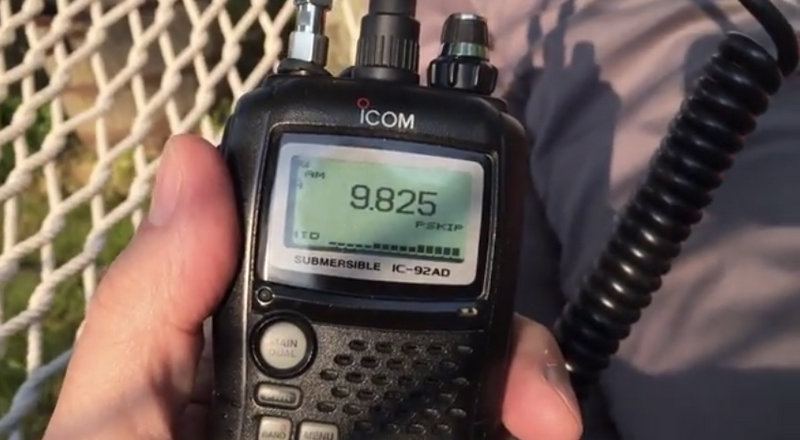 Many thanks to SWLing Post contributor, David Korchin (K2WNW), for sharing this short video demonstrating the shortwave receive capabilities of the Icom IC-92AD handheld transceiver:
Click here to view on YouTube.
Frankly, I'm quite amazed at the clarity and fidelity of the Voice of Turkey interval signal on this handheld. Goes to show that with a proper antenna, and decent conditions, wide-band handhelds can certainly be used for shortwave radio listening! It also helps that David is outdoors, away from RFI, and was located on the coast of Long Island, NY.
Post readers: Have you had good fortune SWLing with wide-band handled transceivers? Please comment!