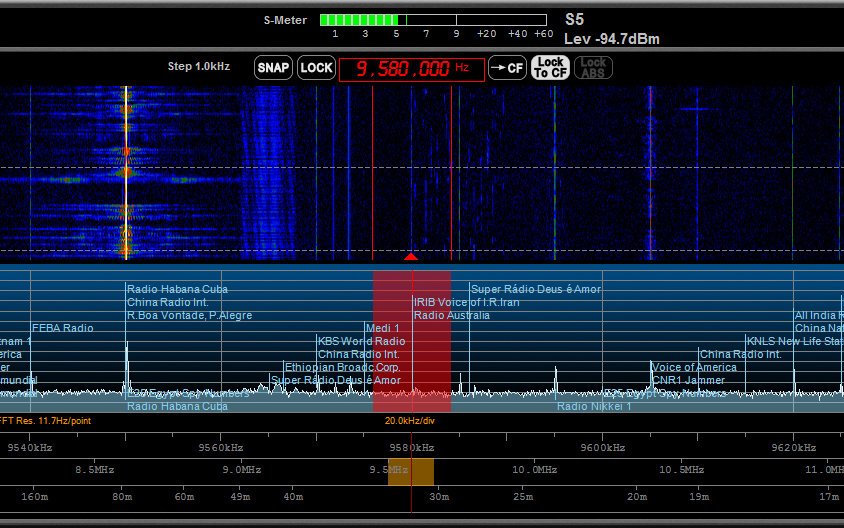 This morning, when I tuned to Radio Australia on 9,580 kHz, they were not transmitting–or, at least, I couldn't hear them.
I hope this is merely a transmitter glitch (they do happen).
You see, Radio Australia recently issued their new shortwave broadcast schedule which included cuts to the Pacific broadcast footprint. The changes take effect today. 9,580 kHz, however, should still be on the air between 09:00-21:00 UTC–this morning, I was listening at 15:00 UTC.
I can't think of the last time I couldn't hear Radio Australia on 9,580 kHz in the morning hours here in the eastern USA. Indeed, some of my earliest memories of listening to shortwave radio include RA on 9,580 kHz.
I need to look further into the changes to the broadcast plan. I'm beginning to wonder if the transmitter output and orientation have been changed. As you can see in the screenshot from my Elad FDM-S2 (above), there is a faint carrier on 9,580, but it's much too weak to hear. I've no clue if it's Radio Australia or not.
Fortunately, Radio Australia is quite loud on 12,065 kHz and very audible on 12,085 kHz (see below), which means I still get my Saturday morning dose of Saturday Night Country.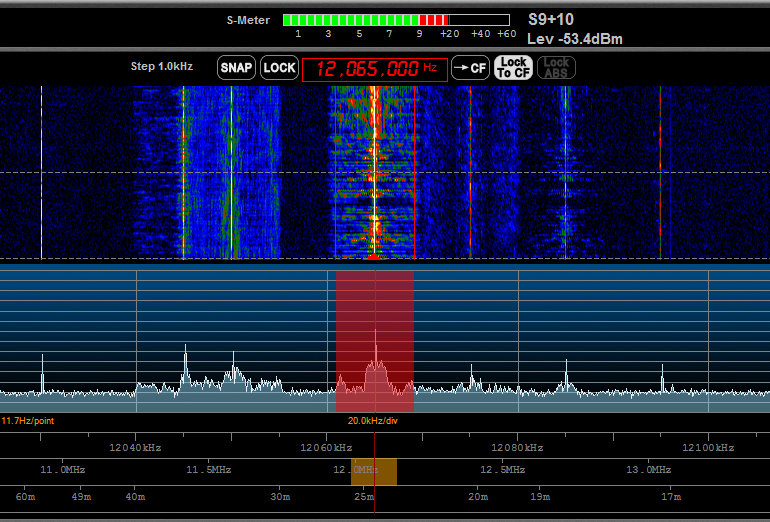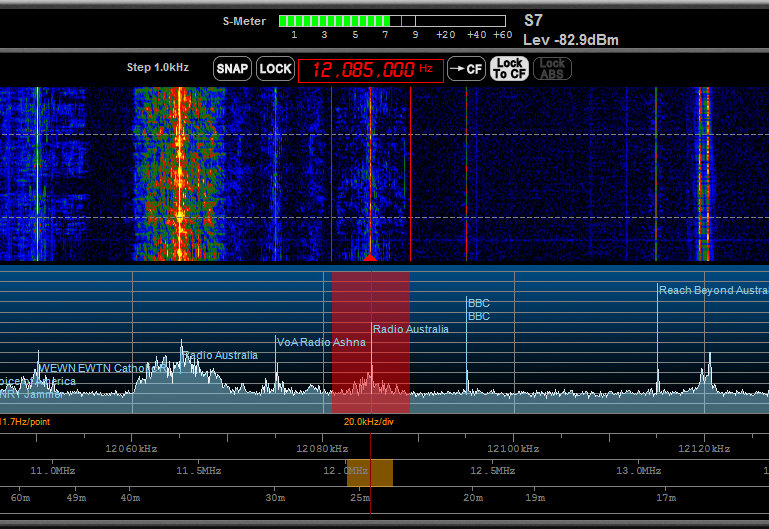 I'll post an update about 9,580 kHz as soon as I have more details.