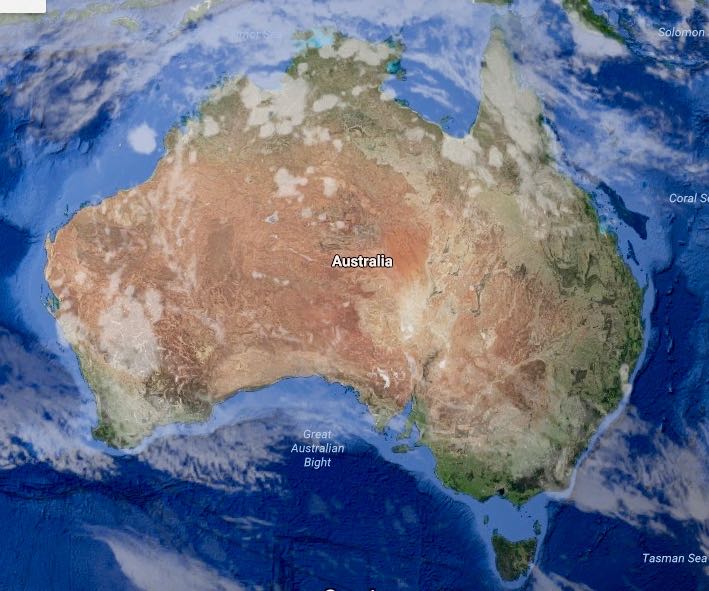 This morning, I woke up, tuned to 9,580 kHz and all I heard was static.
Other than when the Shepparton transmitting station has been silenced for maintenance in the past, 9,580 kHz is one of the most reliable frequencies I've ever know on shortwave. Radio Australia has met me there every morning I've listened since I was eight years old.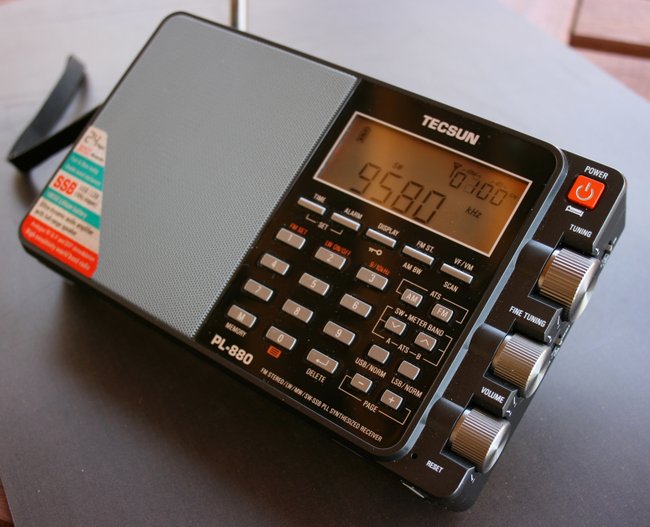 I feel like I've lost a dear friend and certainly a staple source of news on shortwave radio. I know I'm not alone–a number of readers have shared similar sentiments this morning.
Archiving Radio Australia's final days on the air
Since the beginning of the year, a few of us have been making a concerted effort to thoroughly archive Radio Australia's final days on the air. Mark Fahey, London Shortwave, Richard Langley, Rob Wagner and I (to name a few) have been making both audio and/or spectrum recordings.
At 0100 UTC on January 31, 2017, we heard the "Waltzing Matilda" interval signal for one last time. As I understand it, the crew at the Shepparton site left the transmitter on a few extra seconds extra so their famous interval signal would be, in essence, the final sign-off.
Our friend and contributor, Rob Wagner, from Mount Evelyn, Australia, posted an excellent recording/video of the final minutes earlier today.
Due to propagation and the time of day when the shut down happened, I was unable to make a recording, so I'm pleased others could.
Mark compares shortwave and satellite feeds
I'm grateful to friend and contributor, Mark Fahey, who lives near Sydney, Australia, and was also able to record the final moments of Radio Australia as well. Mark recorded the shortwave service and RA satellite feed simultaneously.
Mark shares the following recordings and notes:
Recording 1

This is RA's final few minutes on shortwave – it was recorded on 17840kHz.
The file picks up the regular program ending, then into a Promo for RA "Pacific Beat" (a Pacific current affairs program), then the classic RA Interval Signal then the transmitter clicks off and the void is heard.
Click here to download the MP3.

Recording 2

The file starts at exactly the same time as the first file, but in this example we are monitoring the Network Feed from Intelsat 18 at 180.0 degrees east (above the equator right on the international date line). This satellite feed is the way Radio Australia gets to the network of FM Transmitters they have scatted around the Pacific Region (which is why they feel they don't need shortwave anymore for – most populated areas of Radio Australia's target area now is covered by a network of Radio Australia FM transmitters).
Click here to download the MP3.

Some differences to the first file – Radio Australia is produced in FM quality stereo, though of course DXers only ever heard it in shortwave quality mono. So this network feed is in stereo and has a wider dynamic range that what DXer's are familiar with from Radio Australia. At the end of the Pacific Beat Promo, Radio Australia goes straight into News, the closing of the shortwave service was not an event that would have been noticed for the typical listeners of RA who now listen via FM in Pacific capitals and major towns.
Thank you Mark for your comparison–I've never heard RA so clearly. Only you would've thought to simultaneously record the satellite feed! It gives the moment that much more context.
A number of SWLing Post contributors have been sharing recordings this morning. I will plan to collect these and put them on the Shortwave Archive in the near future.
Moving forward
Though senator Nick Xenophon says he will introduce legislation to Parliament to force the ABC to reinstate its shortwave radio service, we have to assume we've heard the last of Radio Australia and ABC on shortwave. (With that said, I understand Xenophon is a determined fellow.)
Rest assured: if Xenophon's legislation gains traction, we will post updates!
No doubt, Radio New Zealand International's shortwave service has just become that much more important in remote Pacific Islands. Click here to view RNZI's schedule.