Though this press release rightfully focuses on the staff at VOA headquarters in DC, we should take our hats off to the good folks that kept the Edward R. Murrow Transmission site running in North Carolina as well.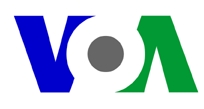 (Source: BBG)
Pounding rain and 80 mile an hour winds from Hurricane Sandy shut down U.S. government offices and the Washington, D.C. public transportation Monday and Tuesday, but it didn't stop VOA journalists, technicians and support personnel from delivering news around the world in 43 languages.

"We had people sleep on couches around the building, and one used a cot, but the cots are not very comfortable," English Branch Chief Terry Wing says.  "Some folks came in early on Monday, some stayed late, a couple are still here, I think some are going on 30 hours or more."

VOA Director David Ensor says every show aired on schedule.  "It was extraordinary, hundreds of programs went out, we never missed a beat."  Ensor says many language services provided constant updates to network affiliate stations around the world.

Executive Editor Steve Redisch says, "The Spanish Branch did more than 50 live shots to affiliates in Latin America and had a reporter on the New Jersey beach. The Russian Service was on with their affiliate, and the Indonesian Service filed for 20 radio and TV affiliates."  Redisch says those are just some examples of what went on during the storm.

Newsroom Deputy Managing Editor David Jones, who spent the night at a nearby hotel, says it was all hands on deck.  "People were great.  We had TV and radio packages on the weather, and our political reporter did a story on how the hurricane affected the campaign, but most of our coverage was international — the fighting in Syria, Secretary of State [Hillary] Clinton's trip to the Balkans, the Ukrainian Election, and   there was something on South African politics," Jones says.

Executive Editor Redisch says there was a lot of resourcefulness.  The French-to-Africa Service found a French speaking meteorologist at the National Weather Service, and the Mandarin Service TV show was anchored by an alternate who borrowed clothes so she could host the program.

While VOA journalists were hunkered down in Washington, videographer Daniela Schrier managed to capture something that nobody else had, footage of flood waters rushing through streets of Lower Manhattan Monday night.  Schrier, who was trapped in her apartment in New York's East Village, managed to upload the video to Washington just before she lost power.

VOA broadcasts more than 1,700 hours of radio and television programming around the world each week from its headquarters in Washington.  The programs are delivered on satellite, cable, shortwave, AM, FM, the Internet and on a worldwide network of affiliate stations.