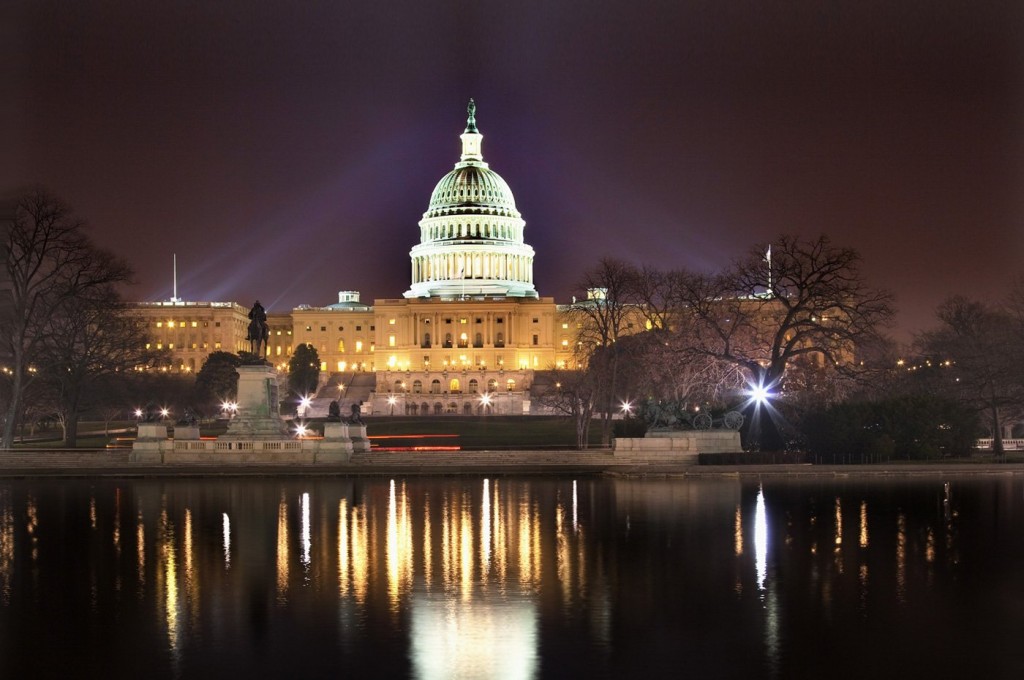 If you can make the trek to Washington DC on May 21st and 22nd, you might consider attending the 2015 NASB (National Association of Shortwave Broadcasters) Annual Meeting. Attendance is free of charge, but you must register in advance (click here for the registration form).
The meeting is being held at the Radio Free Asia headquarters at 2025 M Street NW, Washington, DC 20036.
I attended and even presented at an NASB meeting some years ago and really enjoyed the experience. Indeed, if this meeting wasn't on the heels of the Dayton Hamvention, I would most likely attend this year as well. Perhaps if the stars align, I might just make it anyway.
I've pasted the full itinerary below, but if you're interested in attending, you should read all of the meeting details at the NASB website.
Thursday, May 21
12:00-12:30 pm – Tour of Radio Free Asia (group one)
12:30-1:00 pm – Tour of Radio Free Asia (group two)
1:00 pm – Official Opening of 25th annual meeting of the NASB by Libby Liu, President, Radio Free Asia
1:05 pm – Opening remarks by Brady Murray, President, NASB; and A.J. Janitschek, RFA
1:15 pm – "The Peoples' Radio: Media Expansion in Hitler's Germany" – presentation by Dr. Jerry Plummer, WWCR
1:45 pm – FCC Update – Tom Lucey, FCC International Bureau
2:00 pm – 25 Years of the NASB – Doug Garlinger, former NASB President
2:30 pm – Coffee Break
3:00 pm – TWR Presentation, including KTWR DRM Trials – Lauren Libby, President, TWR
3:30 pm – HFCC Oman Conference – slide show by Jeff & Thais White, WRMI
4:00 pm – HFCC Brisbane Conference – slide show from Ken Lingwood, Reach Beyond Australia
4:15 pm – Finally, Some Good News from Madagascar! – Charles Caudill, President, World Christian Broadcasting
4:30 pm – Coffee Break
5:00 pm – End of Thursday afternoon presentations – break before dinner
7:00 pm – Meet at St. Gregory Hotel lobby – walk together to Irish restaurant for dinner
7:30 pm – Dinner at Irish Whiskey Public House, 1207 19th Street, NW
Friday, May 22
9:00 am – DRM Update from Calvin Carter, Continental Electronics (DRM Consortium Steering Board member)
9:30 am – IBB Engineering Update – Gerhard Straub, US International Broadcasting Bureau
10:00 am – "Ubuntu – Radio Ready" by A.J. Janitschek, Radio Free Asia
10:30 am – Coffee Break
11:00 am – Shortwave Audience Research and VOA Radiogram – Update from Dr. Kim Andrew EIllott, IBB
11:30 am – Update on KVOH, Voice of Hope – Africa and Voice of Hope – Israel – presentation by John Tayloe and Ray Robinson
12:00 pm – Lunch at Meiwah Chinese restaurant, 1200 New Hampshire Ave. NW (a short walk from Radio Free Asia)
2:00 pm – NASB Business Meeting – topics to be discussed include plans for the 2016 annual meeting, updating the NASB website, a 25th anniversary NASB QSL/contest for shortwave listeners, a possible NASB shortwave listeners meeting in Brisbane, Australia in conjunction with the HFCC Conference in August, financial reports, election of officers
4:00 pm – Brief board meeting for NASB Board members
4:30 pm – Adjournment. Dinner on your own.