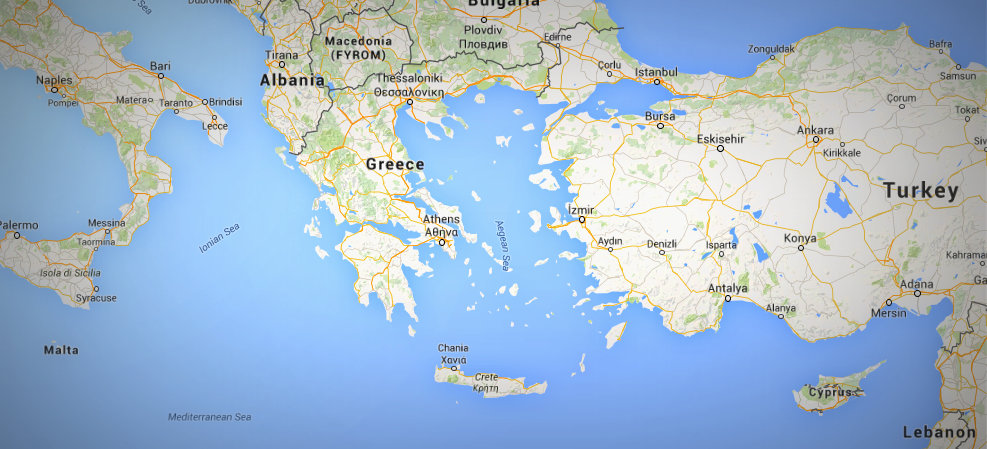 SWLing Post contributor, Moshe, writes with some good news from the Voice of Greece:
I'm listening to VOG at 9420kHz, At 11:27 local time 08:27UTC, 11/06/2015 the station identified itself as "Ezo Athina, I Foni Dis Elladas": "This Is Athens, The Voice Of Greece".
Immediately after receiving Moshe's message, another Post contributor, Merkouris, provided the following details:
It would be of interest to the SWLing Post readers that, as of today June 11, the Greek public broadcaster ERT is back on the air with three TV channels and eight Radio programmes, including the "Voice of Greece".

TV channels:
ERT1,
ERT2,
ERT3 (Thessaloniki)

Radio programmes:
Proto Programma (1st Programme),
Deftero Programma (2nd Programme),
Trito Programma (3rd Programme),
Kosmos (Musics of the world),
ERA Spor (Sports programme),
RS Makedonia (Thessaloniki),
Foni Tis Elladas (Voice of Greece)

The web site http://www.ert.gr/ is also up with news and streams of all tv and radio channels.

Right now at 10:45 UTC the Voice of Greece is on the air on 9420 kHz.
Many thanks to both Moshe and Merkouris for this information!
A little background…
If you haven't been following the story, in June 2013, Greek National TV & Radio (ERT) was shut down and so was the Voice of Greece (well…officially, at least).  Only a few hours after VOG went off the air that night, they came back on the air with live protest coverage.
In fact, since that night–exactly two years ago today–Greece has been broadcasting on shortwave intermittently as a relay of ERT Open and/or Elliniki Radiofonia.
I hope that now VOG is officially back on the air, their shortwave broadcasts will be daily once again.  Tonight, I will certainly be tuned to 9,420 kHz!
Update: the BBC News has recently posted this excellent article with photos and videos on their website.