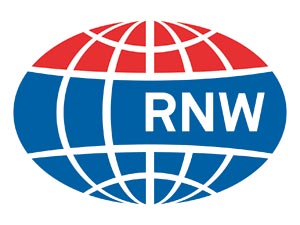 Though I'm at least happy that RNW is making it their core mission to keep broadcasting to parts of the world where free speech is suppressed, I do fear how far the cuts may go beyond their Dutch broadcasts to expatriates. With 70% cuts in funding, future changes are likely to go beyond Dutch services and hurt many who live in remote, impoverished parts of the world where they rely on shortwave.
Andy Sennitt wrote the following about the RNW changes:
(Source: RNW)
As the clocks in Europe go forward to summertime, Radio Netherlands Worldwide is entering a period of drastic change which will see the closure of many services and the relaunch of the organisation with a much smaller staff. RNW will in future be specialising in producing material for audiences in countries with limited press freedom.

RNW will no longer be broadcasting to Dutch expatriates. The Dutch radio service will hold a 24-hour marathon broadcast on 10/11 May to mark the end of its 65 years of service.

Other services will be affected too – plans are still to be finalised, but Radio Netherlands Worldwide will cease to operate in a number of languages and other services, including this website, will be adapted to meet the new focus of promoting free speech.

All these changes have been forced on RNW by the Dutch government's decision to slash our budget by 70 percent with effect from 1 January 2013. The budget will come from the Foreign Ministry rather than the Ministry of Education and Culture as at present. The editorial independence of RNW will remain sacrosanct.

More information about the changes will be published as soon as these are official.