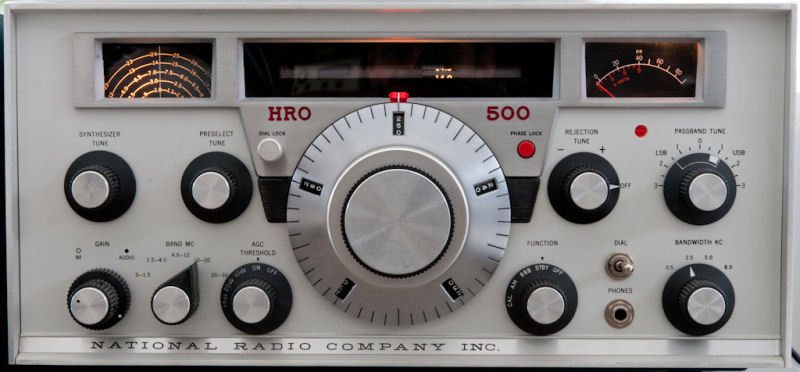 Radio Waves:  Stories Making Waves in the World of Radio
Welcome to the SWLing Post's Radio Waves, a collection of links to interesting stories making waves in the world of radio. Enjoy!
Many thanks to SWLing Post contributors Dennis Dura, Sten Odenwald, Paul Walker, and David Iurescia for the following tips:
---
RTI test broadcast July 1, 2023
Many thanks to David Iurescia who shares the following announcement (translated from French):
Dear listener,
The French service of Radio Taiwan International is pleased to inform you that during the month of August 2023, we will be broadcasting directly from the Tamsui transmission center in northern Taiwan to Europe and South Africa. north.
In order to better prepare for this radio activity in French, a test broadcast will be carried out on Saturday July 1 on short waves, at the following times and frequencies:
Frequency 11995 kHz (325°), 5:00 p.m.-5:10 p.m. then 5:30-5:40 p.m., universal time
Frequency 9545 kHz (315°), 6:00 p.m.-6:10 p.m., universal time
Frequency 7240 kHz (315°), 6:20 p.m.-6:30 p.m., universal time
Frequency 7250 kHz (315°), 6:40 p.m.-6:50 p.m., universal time
Your listening reports on these 10-minute segment tests will help us identify the two optimal frequencies for August's "Live from Tamsui" broadcast under the best possible listening conditions.
Thank you for your valued input!
A special QSL card is produced for all the listening reports that you will send us by post, email to the French service or via the stations's online form, both for the test broadcast and during the August broadcast.
Thank you for listening and for your loyalty.
Cordially,
French Service, RTI
Family members of Japanese nationals abducted by North Korea have recorded encouraging messages for a radio broadcast aimed at the country.
The messages were recorded in Tokyo for Free North Korea Radio, a shortwave broadcaster. Its daily radio program is run by a group of people who defected from the North to South Korea.
The abductees' relatives called on their loved ones never to give up until they are rescued.
The leader of the relatives' group, Yokota Takuya, is a younger brother of Yokota Megumi, who was abducted in 1977 at the age of 13. He asked his sister how she is doing. He also said he is sorry that she has had to spend a long time in North Korea without freedom.
He added that the relatives will never give up until they achieve the return of all the abductees.
His twin brother, Yokota Tetsuya, told his sister about their parents. He said that their father, who died three years ago, thought about rescuing his daughter every day.
He added that their 87-year-old mother often falls over, but is doing well. He vowed to get back his sister and asked her to stay healthy until she can be reunited with her mother.
Japanese Prime Minister Kishida Fumio said last month that he wants to start high-level talks under his direct control to hold a summit with North Korea at an early date.
Yokota Takuya said after the recording that he wants the Japanese government to continue its steady diplomatic efforts until all the abductees are returned.
He expressed hope that a Japan-North Korea summit can be held and that North Korean leader Kim Jong Un will decide to hand over all the abductees. [Read the full story and watch the video here…]
Many thanks to SWLing Post contributor, Sten Odenwald, who writes:
Hi Thomas!
Thanks so much for your contribution to the History of Space Weather book I published several years ago!
I have just published a new book I think you might be interested in. It's called Exploring Space Weather with DIY Magnetometers, and it's now available at amazon.com (see below). It provides step-by-step designs for building six sensitive instruments for under $60.00 that can measure real-time changes in Earth's magnetic field.
If you are interested in such a building project, or you know of a family member, teacher, or even a student looking for a science fair project, this book will show you how to build these instruments. I also provide examples of storm events that were actually detected by each design so you can see what typical data looks like. For additional examples and updates, visit my blog page at http://sten.astronomycafe.net/diy-magnetometers/
Thanks again for your help!
Sten Odenwald
Astronomer
Click here to check out this book on Amazon.com (SWLing Post affiliate link).
Schulman Auction Radios
Many thanks to SWLing Post contributor, Dennis Dura, who notes that a number of vintage and late model radios are up for auction at Schulman's:
WMLK on the air (Paul Walker)
Many thanks to SWLing Post contributor, Paul Walker, who shares the following tip:
It appears they are now operating at US night times now. For the longest time, as you may be aware, they were only on 9275 kHz during the day.
Sometime around mid last week, they were being reported on 15150 kHz as well.
And I finally logged them too.. nice signal on 15150 kHz here just after 0400!!
---
Do you enjoy the SWLing Post?
Please consider supporting us via Patreon or our Coffee Fund!
Your support makes articles like this one possible. Thank you!