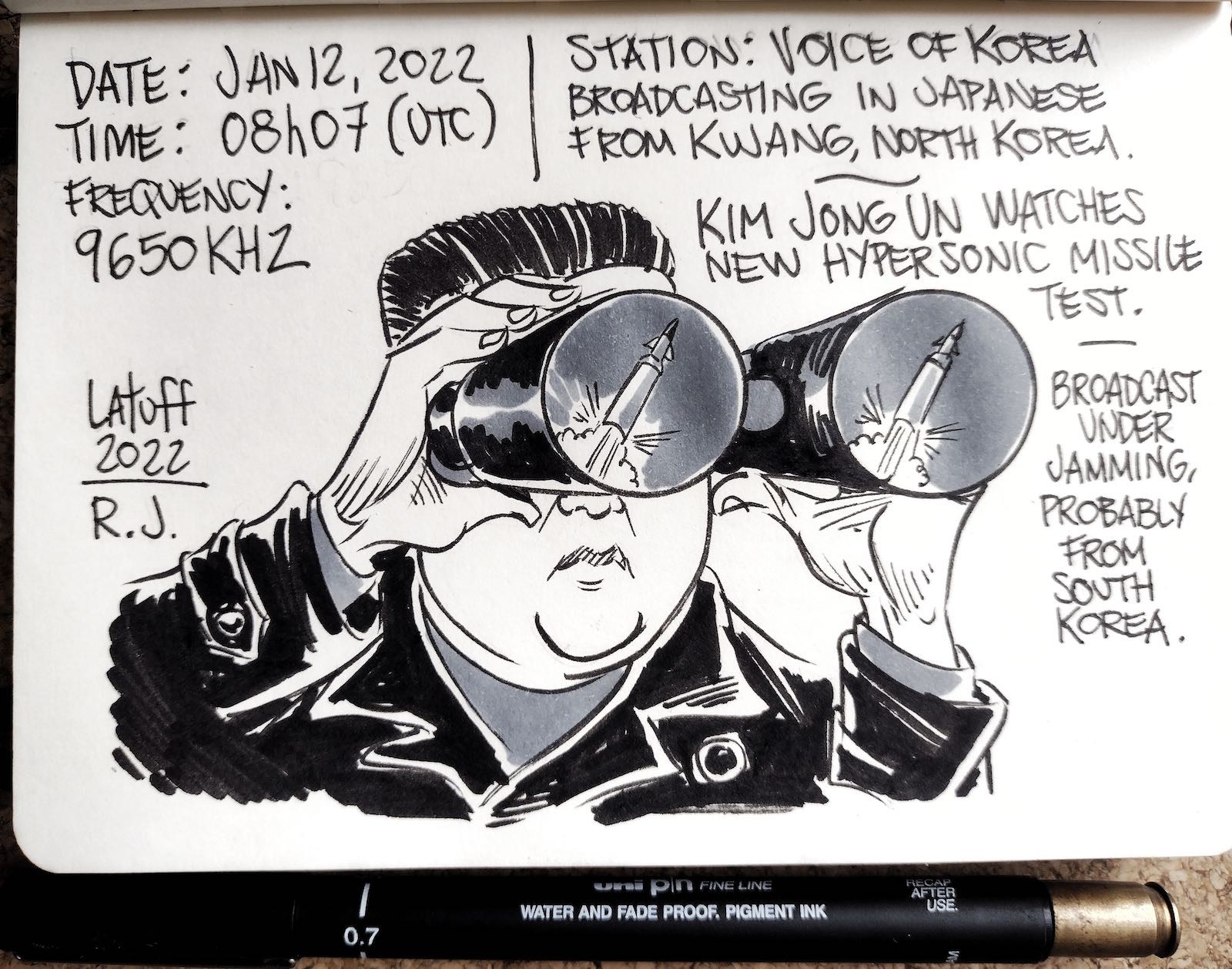 Many thanks to SWLing Post contributor and noted political cartoonist, Carlos Latuff, who shares yet another example of his radio log art, this time for The Voice of Korea.
Carlos notes:
Voice of Korea, 9650 kHz, broadcasting in Japanese from Kujang, North Korea.
Newsletter: Kim Jong Un watches test of new hypersonic ballistic missile.
Transmission with jamming, probably from South Korea.
Signal captured in Rio de Janeiro, 01/12/2022, 05:07, local time.