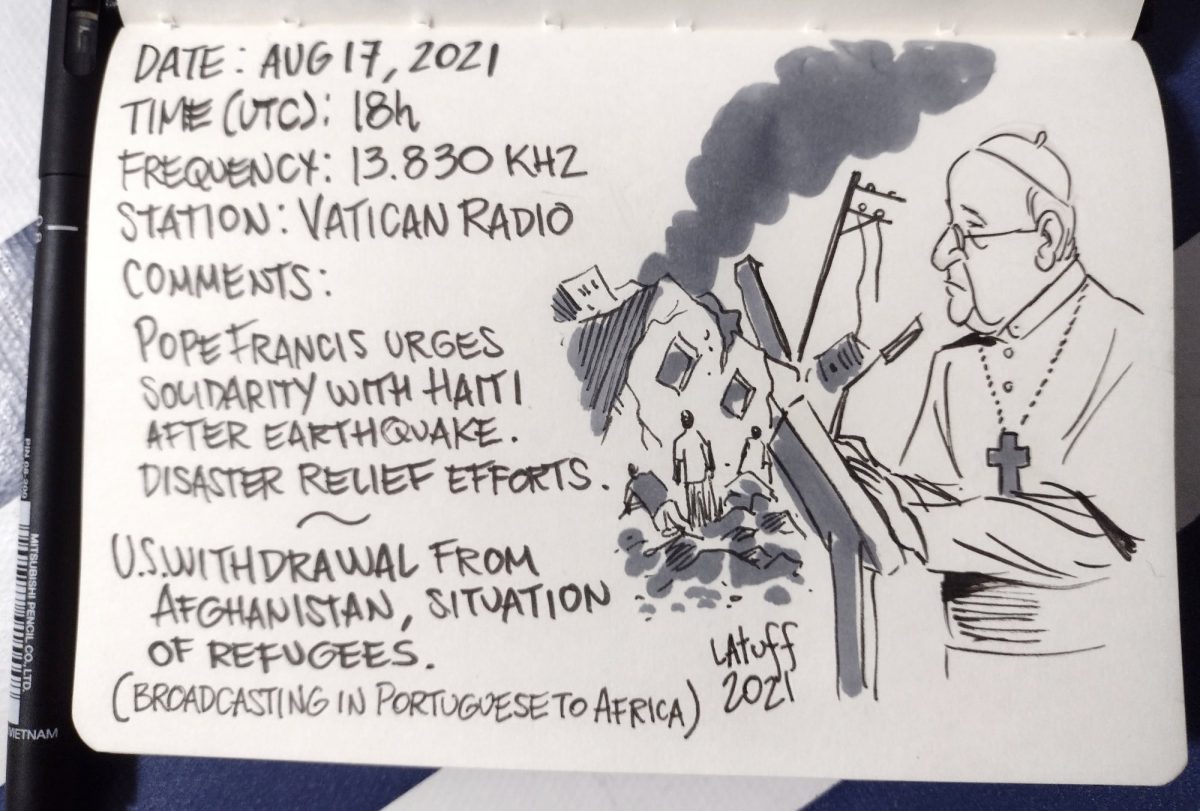 For those who don't know, our friend and SWLing Post contributor, Carlos Latuff, is not only a devoted radio enthusiast, but also a prominent political cartoonist in Brazil and throughout the world.
Recently, Carlos has been posting his shortwave logs on his Twitter feed and they're pretty amazing.
Carlos' shortwave logs not only include comments and notes from each broadcast, but also his own artwork.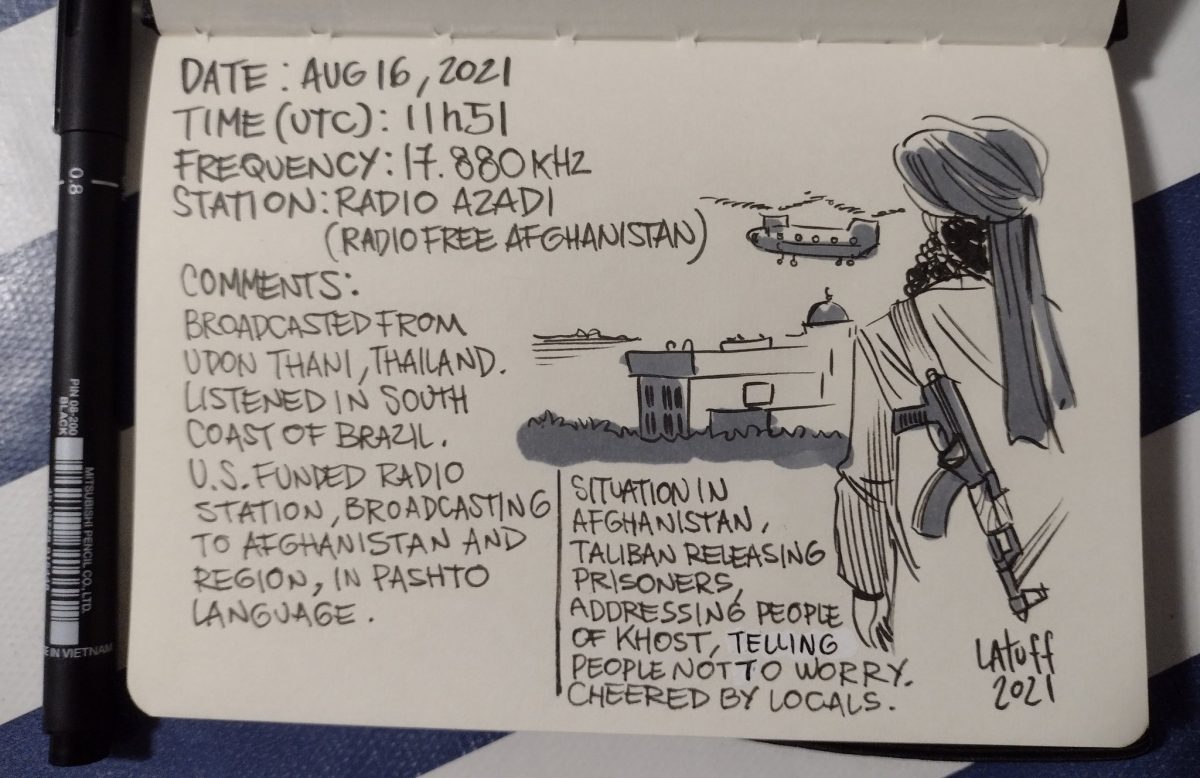 Here's Carlos' recording of Vatican Radio which accompanies the log at the top of this post:
Click here to check out Carlos' Twitter feed where he posts his political cartoons and, yes, even the occasional shortwave listening log!
If you've been a reader of the SWLing Post for long, you'll notice that we're not a space for political discussions; there are much better options out there on the Internet. Here, we stick to the world of radio, but we can't help but highlight this intersection and Carlos' creative logs.
In fact, Carlos, I might nudge you for that Vatican Radio recording and your artwork to post on the Shortwave Radio Audio Archive!