Many thanks to SWLing Post contributor, Lin Robertson, who shares a link to the USAGM Congressional Budget Justification for Fiscal Year 2023.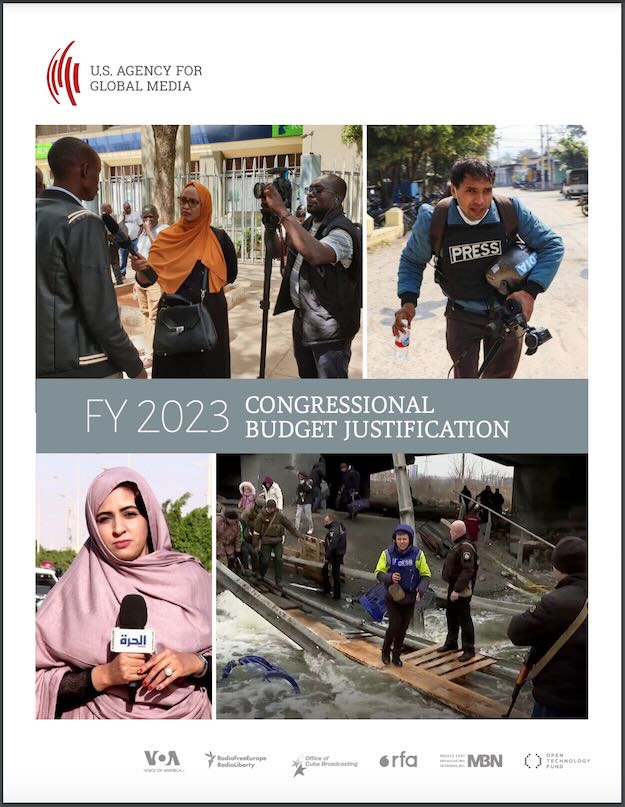 Click here to download the PDF.
If you're interested in how shortwave services are being affected by the budget, you can do a simple search for the word "shortwave."
One change of note to the Greenville, NC, transmitting station (page 37):
In FY 2023, USAGM is proposing a realignment of the ERM transmitting station
in Greenville, North Carolina under the USAGM's Office of Technology, Services,
and Innovation (TSI), which currently is responsible for other of USAGM's
transmitting stations. The realignment of shortwave resources will effectively
enhance the overall USAGM broadcast mission capabilities by aligning all content
distribution platforms as managed by TSI. This action will decrease OCB's general
operating expenses by approximately $2.1 million annually
This is a 197 page document and traditional over-the-air services are mentioned frequently.
If you notice relevant points to shortwave services feel free to point them out in the comments and note the page number! Thank you!