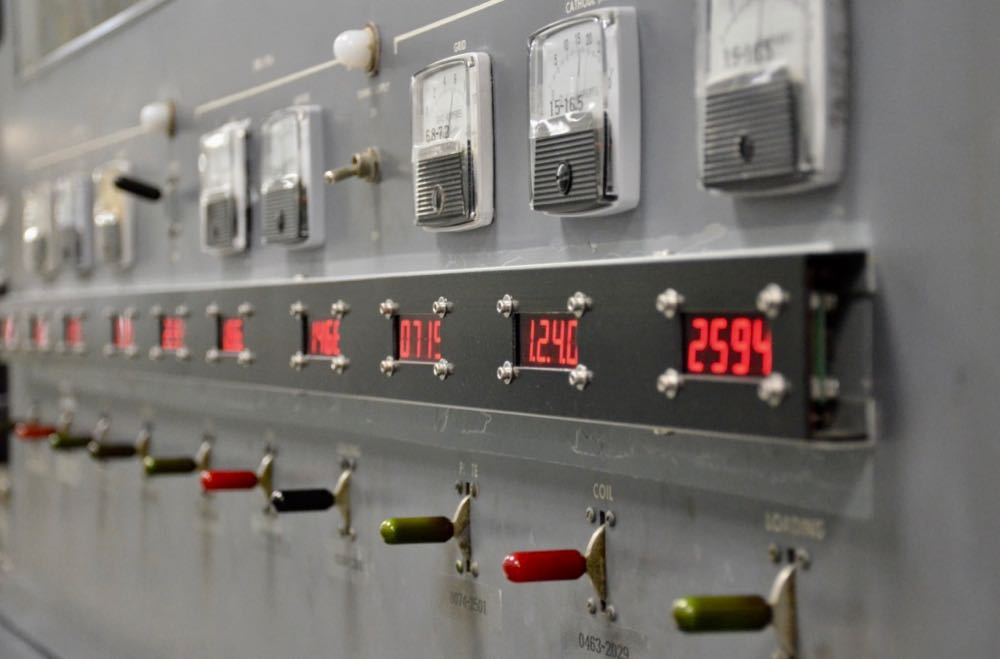 Radio Waves:  Stories Making Waves in the World of Radio
Because I keep my ear to the waves, as well as receive many tips from others who do the same, I find myself privy to radio-related stories that might interest SWLing Post readers.  To that end: Welcome to the SWLing Post's Radio Waves, a collection of links to interesting stories making waves in the world of radio. Enjoy!
---
We already know a lot about how to break through the Kremlin's wall of silence.
As has been so often stated, the war in Ukraine is, in large measure, an information war — a battle for hearts and minds. Some news outlets have been doing a brilliant job by using their own reporters as well as pictures and videos from social media, carefully vetted for accuracy, to show the horror of the assault by Russia, the bravery of the people of Ukraine and the generosity of people everywhere, especially in the neighboring countries which are absorbing millions of refugees.
Tragically, most of this news has been blocked out of Russia itself.
The government has closed down the few remaining independent newspapers such as Novaya Gazeta and the Moscow Times. President Vladimir Putin signed a law that calls for sentences of up to 15 years in prison for people who distribute "false news" about the Russian military. CNN, Bloomberg, CBS, the Canadian Broadcasting Corporation and German ARD and ZDF have suspended reporting from inside Russia in response. Russia has shut down social media platforms like Facebook and Instagram that some Russians used to access news.
It might seem like Russians have been shut off from all information except Putin-controlled state media — but they haven't. The West has a lot of practice breaking through the wall of silence the Kremlin has reerected. To win the information war, we need to revamp the tools we already have in our information war arsenal.
Those include Western news services that broadcast into Russia via a range of technologies. The BBC World Service's Russian broadcasts have played an important role, as have the Russian language services of Germany and France. But perhaps the most important and effective services are the Voice of America (which was created in 1942 to combat German propaganda) and Radio Free Europe/Radio Liberty (which was created to combat Soviet propaganda during the Cold War). Both are produced by the United States Agency for Global Media. As a group, these U.S.-funded journalists reach a weekly audience of about 400 million people in 62 languages.
Since the onset of the Russian invasion of Ukraine, both VOA and RFE/RL have recorded record-breaking traffic despite efforts by the Russian government to block access to their programs. Independent digital analytics reports have verified that there have already been more than 1 billion video views of their Russian language content. [Continue reading…]
ASSOCIATED PRESS, LIBERTY, Mo. (AP) — A man who runs a little-known, low-budget radio station in suburban Kansas City says he is standing up for free speech and alternative viewpoints when he airs Russian state-sponsored programming in the midst of the Ukrainian war.
Radio Sputnik, funded by the Russian government, pays broadcast companies in the U.S. to air its programs. Only two do so: One is Peter Schartel's company in Liberty, Mo., and one is in Washington, D.C.
Schartel started airing the Russian programming in January 2020, but criticism intensified after Russia invaded Ukraine in February. Schartel said people accuse him and his wife of being traitors to the U.S. and occasionally issue threats. Some critics say he is promoting propaganda and misinformation, but Schartel maintains most people who call to complain haven't listened to the program.
"Some will talk to me, but others will still call me a piece of whatever," he said.
"What I am thankful for is we are still living in a country where they can call me up. Even if they aren't thinking about free speech they're exercising that right."
From the archives (February 2022): 'It wasn't Putin who invaded Ukraine': How state media in Russia are depicting the ongoing attack
Radio Sputnik is produced by the U.S.-based branch of Rossiya Segodnya, a media group operated by the Russian government.
Its content prompted the National Association of Broadcasters to issue an unusual statement on March 1 calling on broadcasters to stop carrying state-sponsored programming with ties to Russia or its agents.
The statement from NAB President and CEO Curtis LeGeyt said the organization is a "fierce defender" of free speech but that given Russia's unprovoked attack on Ukraine, "we believe that our nation must stand fully united against misinformation and for freedom and democracy across the globe."
During one recent broadcast of "The Critical Hour" that aired on Schartel's KCXL, the hosts and their guests echoed false and unsupported claims about Ukraine's government. They repeated Russian state media lies about the Russian military's attacks on civilian targets and its destruction of entire neighborhoods, as well as Russian President Vladimir Putin's baseless claim that his enemies in Ukraine are Nazis.
The Kansas City Star said in an editorial that Schartel is putting his financial needs above ethics by spreading Russian propaganda.
"Much like the National Association of Broadcasters, we advise KCXL to drop all programming that paints Putin in a positive light. The Russian president is no victim; he is for sure no war hero," the Star wrote.
Schartel acknowledged that he initially accepted the Radio Sputnik contract because he was struggling to keep KCXL afloat. The station operates out of a dilapidated, cluttered building. He said he stopped taking a salary months ago, though he does nearly all the work.
Schartel's Alpine Broadcasting Corp. is paid $5,000 a month to air Radio Sputnik in two three-hour blocks each day, according to a U.S. Justice Department Foreign Agent Registration Act filing in December 2021.
KCXL's other programming includes shows that are heavily religious, offer opinions across the political spectrum and promote conspiracy theories. One program, TruNews, has been criticized by the Anti-Defamation League for spreading antisemitic, Islamaphobic and anti-LGBTQ messages.
Schartel said he airs programs that are not commercially viable and don't depend on advertising, which he contends influences news reporting. He said he is promoting free speech by providing a platform for people who otherwise aren't heard.
Roy Gutterman, director of the Tully Center for Free Speech at Syracuse University, said all radio station owners in the U.S. have a right to air whatever content they want. "It this station thinks it's going to make a mark in Missouri by playing Radio Sputnik, they have the right to do so," Gutterman said.
The Federal Communications Commission, which regulates licensing of radio and television broadcasts, does not censor content unless it intentionally endangers public safety or is found to be obscene, indecent or profane.
Radio Sputnik listeners hear discussions not only about Russia but also current issues in the U.S. and other countries. The theme throughout the broadcast is that U.S. policies intentionally damage the U.S. and other countries while benefiting other corrupt governments, the rich and big business.
The deal that brought Radio Sputnik to the small Missouri station was brokered by RM Broadcasting, based in Florida, which is run by Anthony Ferolito. He signed a similar deal in 2017 with Way Broadcasting, which agreed to lease WZHF-AM's airtime in Washington, D.C., to RM Broadcasting.
Because of his contracts with Rossiya Segodnya, the Justice Department required Ferolito to register as a foreign government agent in 2018, citing a 1938 law for people lobbying for or acting on behalf of a foreign government. Ferolito lost a lawsuit over the registration.
Ferolito did not return messages from the Associated Press, but RM Broadcasting said in a statement that the company stands with Ukraine and all victims of oppression and aggression. It said RM Broadcasting is dedicated to freedom of speech.
"The public is explicitly notified throughout the broadcast day of the source of the material, so that people can make an informed decision on whether to listen or turn the dial — and that freedom of choice is the ultimate underpinning of our republic," the statement said.
Gutterman, of Syracuse University, noted that state-produced content from countries not friendly with the U.S., including Russia and China, is already available on some cable stations and online, although some providers have dropped Russian content since the war began.
"Modern media has changed the radio landscape we grew up with," he said. "Even if stations drop it, people can find this content."
For his part, Schartel doesn't think the uproar over the Radio Sputnik broadcasts will last.
Russian state-controlled RT America, the television counterpart to Radio Sputnik, closed its U.S. branch this month and laid off most of its staff. Schartel said that likely means his contract won't be renewed when it ends in December. [Continue reading…]
In times of crisis, we are reminded of the importance of radio. When all else fails, radio is the medium to which people turn first for reliable and accurate information. Radio has the ability to transition from an entertainment medium to one that provides listeners with a lifeline of news and information.
In Ukraine, some stations have switched from regular programming to round-the-clock news and information services. Stations incapable of addressing this need have simply gone dark. In the face of incredible odds, Ukrainian journalists are risking their lives to provide listeners with critically important information.
Crises come in all forms – tsunamis, earthquakes, pandemics, floods, civil unrest, tornadoes and wars. If the Internet goes down, broadcast radio remains on the air. If electrical power is cut, radio can still be accessed on battery-powered devices including smart phones. People who may not necessarily listen to radio on regular basis often turn to a local station when things turn bad.
In an era when local radio news departments are being decimated by cost-cutting, we are reminded that information has always been one of the pillars of radio's identity. Of course, radio has a multitude of audio competitors. However, when a crisis occurs, many of radio's competitors fall short of providing people with the critical information that they need.
Podcasts and music streams have their place but when it comes to delivering immediate news and information, nothing beats radio. Social media may pretend to provide its audience with information but is it reliable and accurate? Hardly. As we know, fact and rumour exist side by side on social media platforms.
Information is at the very heart of what we do. It is time that we give our news presenters, editors, street reporters and interviewers the credit that they so richly deserve. Stations large and small need to take the necessary steps to ensure that their news and information capabilities are ready to meet the challenge when the next crisis occurs.
Read more at: https://radioinfo.asia/news/radio-in-times-of-crisis/ © RadioInfo Asia
By opting to use a 50m steel tape measure, Paul Timkovic from OM0ET was able to create a highly portable amateur radio setup for cheap.
The world of amateur radio operation can seem very expensive and even intimidating, but it can be quite rewarding too. Also referred to as ham radio, the hobby allows people to send communications over a long distance and across a whole host of protocols, including regular speaking, Morse code, television, and even TCP/IP for sending packets over the internet. However, the equipment required to get started is still fairly expensive, so Paul Timkovic, who runs the ham radio YouTube channel OM0ET, decided to build his own antenna using only a tape measure along with a few other inexpensive parts. [Continue reading…]
---
Do you enjoy the SWLing Post?
Please consider supporting us via Patreon or our Coffee Fund!
Your support makes articles like this one possible. Thank you!