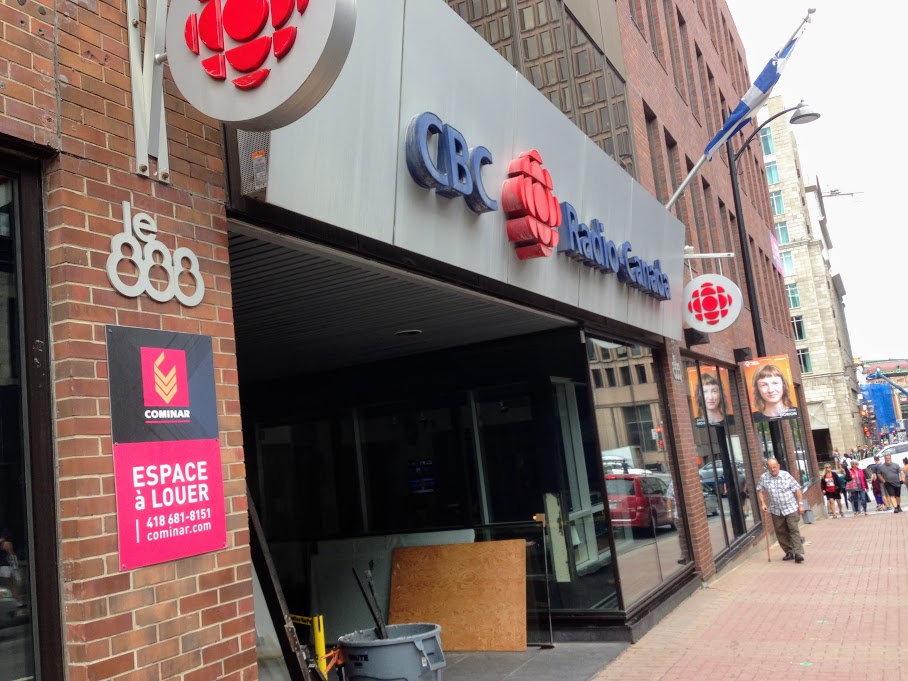 Many thanks to SWLing Post contributor, David Iurescia, who shares the following item from Radio Canada International:
Public broadcaster says most cuts will take effect over the coming year
The Canadian Broadcasting Corporation/Radio-Canada announced Monday that it plans to cut about 10 per cent of its workforce and axe some programming to cope with a potential $125 million budget shortfall.
In a news release, the public broadcaster said it plans on cutting 600 union and non-union positions across the entire organization. The corporation said about 200 vacant positions will be eliminated on top of that.
CBC and Radio-Canada, the French-language arm, will each be cutting in the range of 250 jobs, while the rest of the cuts will come from the technology and infrastructure department and other corporate divisions, said the corporation.
CBC spokesperson Leon Mar said some of the cuts will begin immediately but most will take effect over the coming year.
CBC/Radio-Canada — which received around $1.3 billion in public funding in the 2022-2023 fiscal year — also announced Monday it will reduce its English and French programming budgets for the next fiscal year and cut about $40 million from independent production commissions and program acquisitions.
Mar said that will mean fewer new television series and fewer episodes for existing shows.
The corporation said earlier this year it had begun cutting $25 million through measures such as limiting travel, sponsorships and marketing, and delaying technology initiatives.
The public broadcaster blamed its budget issues on rising production costs, declining television advertising revenue and fierce competition from the digital giants.
CBC/Radio-Canada said it's also grappling with forecast reductions to its parliamentary funding beginning in the next fiscal year. A fund to help the public broadcaster offset revenue losses during the pandemic is also ending, it said. The fund supplied the CBC with $21 million a year for two years.
We understand how concerning this is to the people affected and to the Canadians who depend on our programs and services. We will have more details in the months ahead, but we are doing everything we can to minimize the impact of these measures, said CBC/Radio-Canada president Catherine Tait in a prepared statement. [Continue reading…]