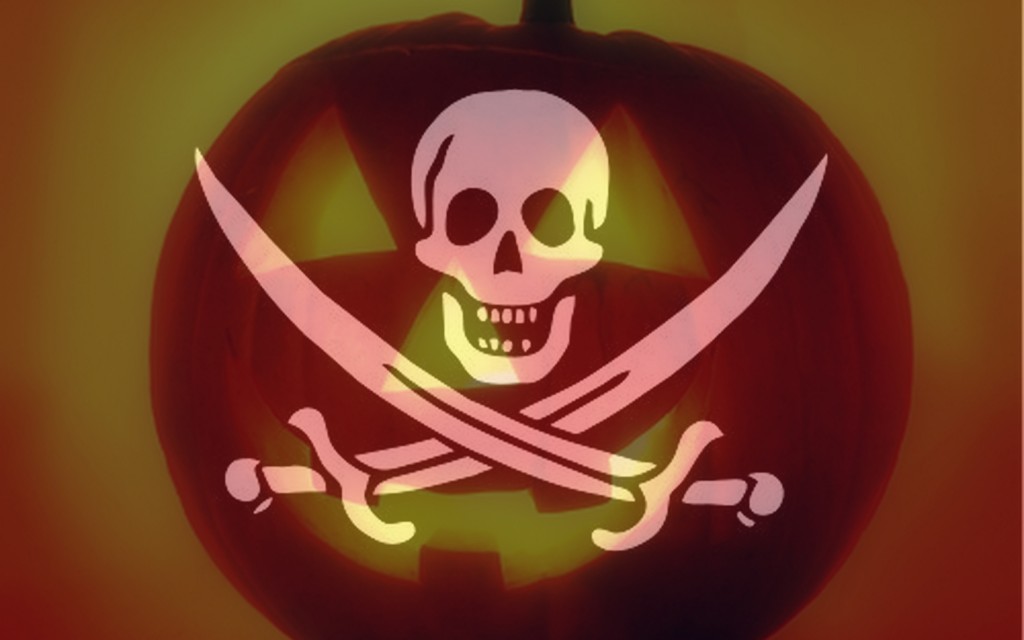 Halloween is typically the most active day of the year for shortwave pirates…so, here are two things you'll want to do this Halloween (tonight):

1.
Check out Andrew Yoder's pirate radio blog with its deceptively simple title, the Hobby Broadcasting blog.

Andrew is the author of the Pirate Radio Annual and a guru on shortwave pirate radio. His blog is still relatively new, but he has already posted several station loggings and QSLs. He's even logged some Halloween stations, as Halloween began last night in Universal Time.
2.
Like Andrew, listen for pirate radio stations today and throughout the weekend!  Turn on your radio anytime today, but especially around twilight and tune between 6,920 – 6,980 kHz. Pirates broadcast on both AM and SSB; you're bound to hear a few. If you're brand new to pirate radio listening, you might read my pirate radio primer by clicking here. I will be listening until late in the evening–of course, I'll also be listening to the Global 24 sign on.
Happy Halloween to all!