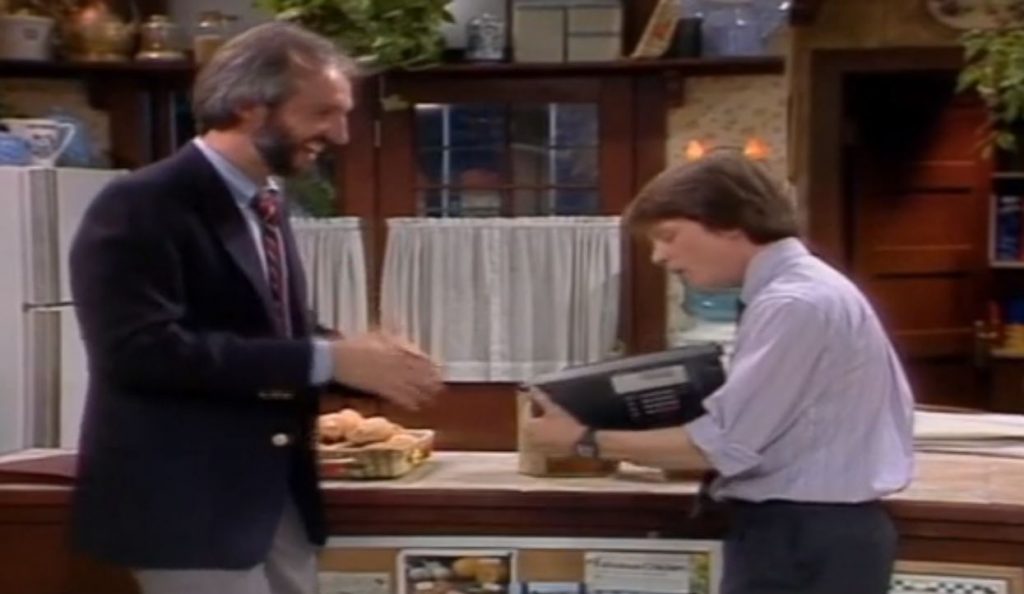 Many thanks to SWLing Post contributor, Dave Zantow (N9EWO), who writes:
You like to point out SW radios on TV shows. I caught a part of a episode of "Family Ties" (Season 2 Episode 11, "Birthday Boy") where Alex was given a Sony ICF-2001 (it was the original 2001 version of course). Time : 3:24 into the program. NOTE : It's actually a 1984 episode not 1982 as given in the video link ! About that time the ICF-2001 was discontinued (or was on the way out). Enjoy:
Click here to watch at DailyMotion.
Wow! Somehow I missed this episode in the 1980s–I know I would have remembered the ICF-2001! I'll add this find to our ever growing archive of radios in film. Thanks, Dave!