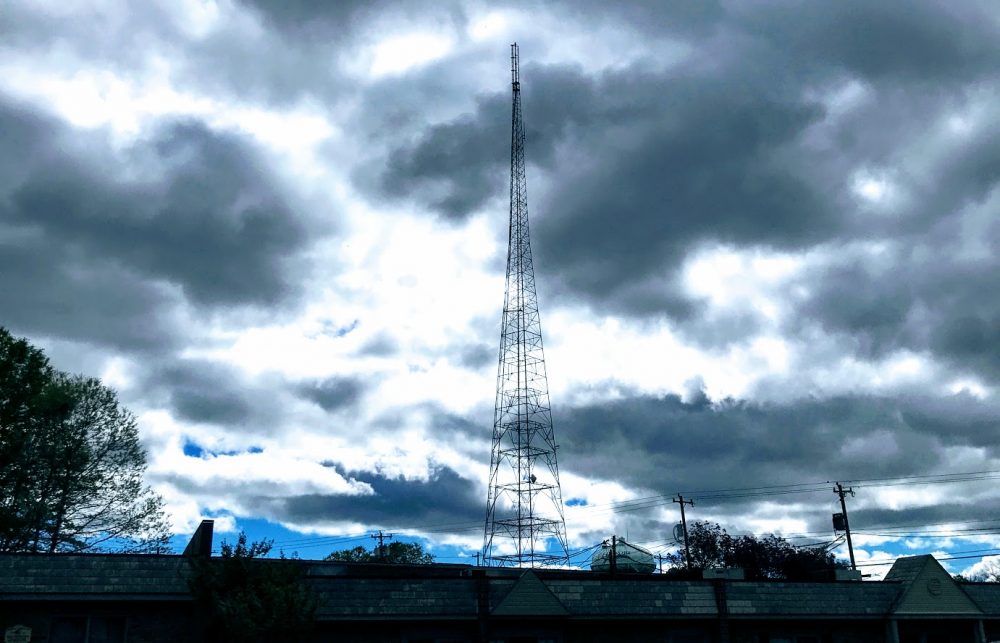 Radio Waves:  Stories Making Waves in the World of Radio
Welcome to the SWLing Post's Radio Waves, a collection of links to interesting stories making waves in the world of radio. Enjoy!
Many thanks to SWLing Post contributors Dennis Dura, Rich Cuff, Ron Chester, and David Iurescia for the following tips:
---
The father and son team of Joe and Jeff Geerling have teamed up on radio-related projects before.
Joe is a broadcast engineer, working into his fifth decade in the St. Louis market. He was market chief for CBS Radio for 20 years and today is the director of engineering for Covenant Network.
His son Jeff has spent nearly 15 years as a software architect and developer. He founded Midwestern Mac LLC and is active in many open-source software communities. Jeff recalls that one of his first web programming projects in the late 1990s was to construct an interface to display the current song on 98.1 KYKY(FM)'s initial website for his dad.
Last February, Joe appeared on a video on Jeff's YouTube channel to install a Raspberry Pi IP KVM in a Covenant Network studio. That collaboration went so well that commenters on Jeff's videos began clamoring for more appearances by the senior Geerling.
Over a family vacation, Joe and Jeff came to the realization that the iconic Crestwood Master Tower in Shrewsbury, Mo. — nicknamed by its original engineering community as "the Supertower" — would make for a perfect showcase for a new Geerling Engineering YouTube channel.
Given Joe's expertise with the site, the idea for a video was a natural. In fact they ended up making two. [Continue reading…]
The investment activity of Amancio Ortega in the United Kingdom does not stop. Pontegadea, the group that manages the equity investments of the founder of Inditex (Zara, Massimo Dutti, Bershka…) and the richest man in Spain, is negotiating the purchase of a new office building in London, as revealed on Wednesday by the specialized website CoStar News. This, citing market sources, indicates that the operation would be around 80 million pounds (89.7 million euros, at current exchange rates). The building, originally a printing press built in the twenties, is close to the BBC headquarters and, in fact, for years served as offices for the commercial division of British public broadcasting.
The property, renovated in 2015 by the construction company Kier and the firm Brimelow McSweeney Architects, currently houses a business of coworking (flexible office rental). Of the more than 3,000 meters built, 2,100 are available for rent, according to the building's commercial brochure. Some websites advertise their tables for a price that exceeds 840 euros per table per month. It offers, in addition to parking for bicycles or changing rooms, a kitchen, private offices, meeting rooms or terraces on the upper floor (the fifth) and on the roof. To this we must add a privileged location in the center of the British capital, in the Fitzrovia neighborhood. The building is close to Soho, the British Museum and Regent's Park. [Continue reading…]
Our smartphones have become our constant companions over the last decade, and it's often said that they have been such a success because they've absorbed the features of so many of the other devices we used to carry. PDA? Check. Pager? Check. Flashlight? Check. Camera? Check. MP3 player? Of course, and the list goes on. But alongside all that portable tech there's a wider effect on less portable technology, and it's one that even has a social aspect to it as well. In simple terms, there's a generational divide that the smartphone has brought into focus, between older people who consume media in ways born in the analogue age, and younger people for whom their media experience is customized and definitely non-linear. Continue reading →