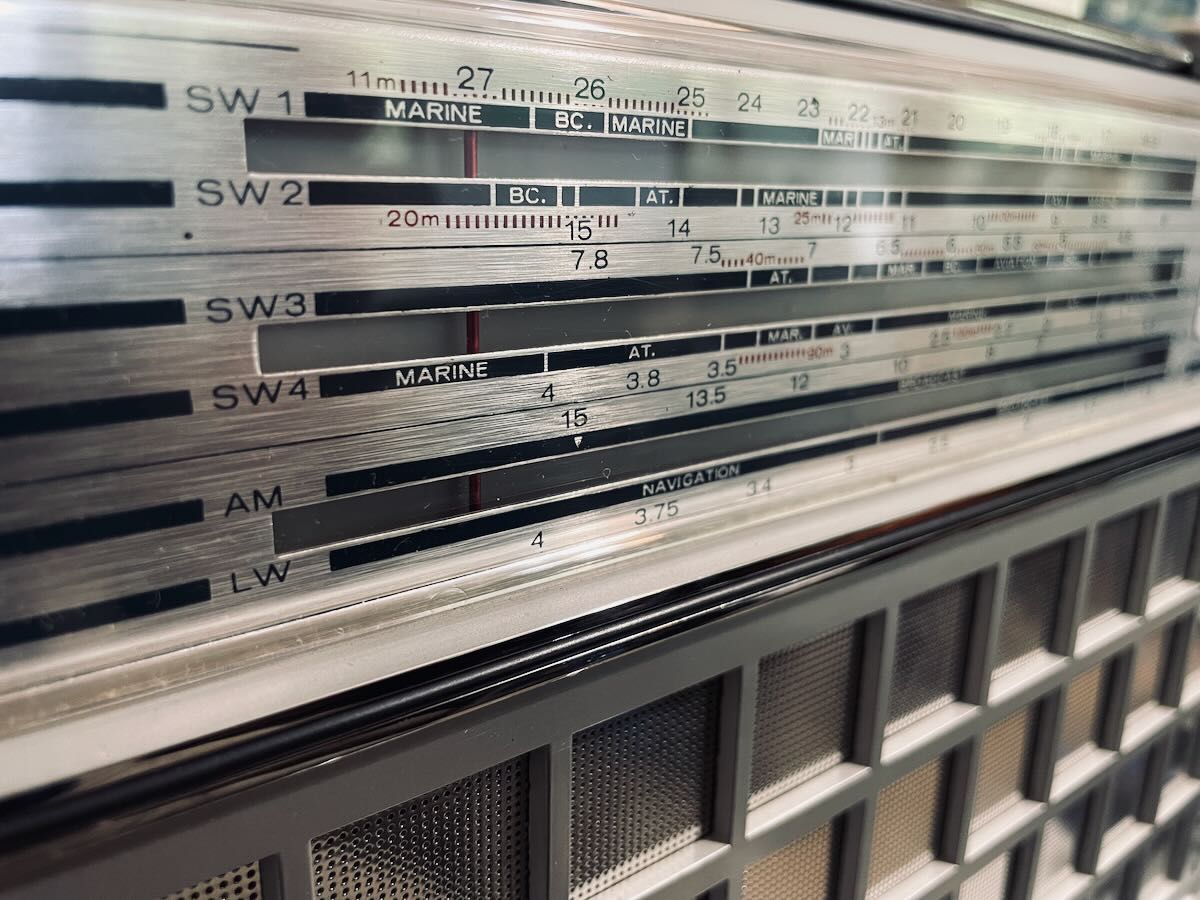 Radio Waves:  Stories Making Waves in the World of Radio
Welcome to the SWLing Post's Radio Waves, a collection of links to interesting stories making waves in the world of radio. Enjoy!
Many thanks to SWLing Post contributors Dennis Dura, David Iurescia, John Palmer, Gareth Buxton, and Mangosman for the following tips:
---
The international service of the Sri Lankan Sri Lanka Broadcasting Corporation (SLBC) recently doubled its Tamil Service airtime to two hours, on 873 kHz AM (medium wave) from Puttalam transmitter. The new schedule is 0130-0330 UTC (7.00 am to 9.00 am IST). This is partly in response to individual efforts of listeners, many in the southern part of India, in Bengaluru. Introducing this change, Colombo International Radio also announced that shortly they are going to use DRM on 1548 kHz! This will be done by is using the old transmitter of Deutsche Welle located in the north of Sri Lanka at Trincomalee. The Sri Lankan public broadcaster has started airing the DRM announcement:
The publicity for the new DRM service is in full swing. See video:
On the occasion of Czech Radio's centenary, we asked our listeners to let us know where they heard our special programme on that day in order to map Radio Prague International's broadcast reach today. Here are at least some of the many letters and photos which you have sent us. Thank you to all our loyal fans.
George Jolly, who was listening to our special programme over the internet, wrote from Houston, Texas:
"Thank you so much for the special program today celebrating your 100 years of radio. If I were not so far away, I would surely visit you on Saturday. It means a lot to me that you continue the tradition of the 'radio magazine'. Hearing the opera excerpt and other recordings from the past was wonderful!
"I love old music and old technology like radio, and I love that you are keeping their spirit alive and new again for today's world. I am so grateful to celebrate your centenary with you from afar."
Another listener from the United States is Timothy Marecki, who wrote us from New Port Richey in Florida: Continue reading →