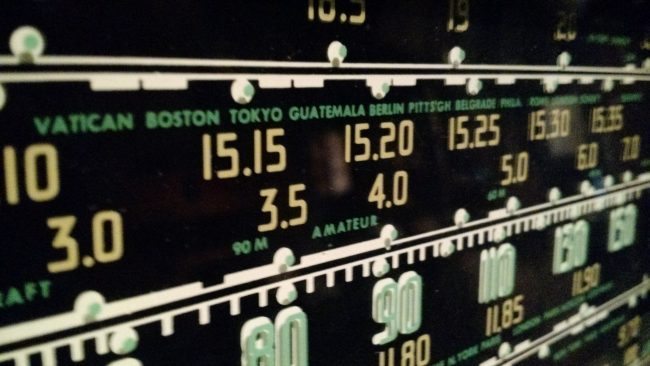 Radio Waves:  Stories Making Waves in the World of Radio
Welcome to the SWLing Post's Radio Waves, a collection of links to interesting stories making waves in the world of radio. Enjoy!
---
The BBC's 100th anniversary has been marked in the town that enabled it to make nationwide radio broadcasts.
Opening on 27 July 1925, the Daventry Transmitter was the world's first long wave transmitting station.
Known as 5XX, it was on Borough Hill in the Northamptonshire town and its first transmission was with the a poem called "Daventry Calling…".
Sophie Good from the town's museum said: "Daventry has got a strong affiliation with the BBC."
The BBC chose the position so the transmitter could cover the maximum land area.
It brought the total audience within listening distance to 94% of the population.
When it opened, the poem by Alfred Noyes was followed by speeches from the postmaster general, external and the mayor of Daventry, introduced by Lord Gainford, BBC Chairman.
The then Prime Minister Stanley Baldwin sent a message, published in the Radio Times, which said he saw "Daventry as another milestone on the road to the social betterment of our people". [Continue read at the BBC…]
LONDON — The British Broadcasting Corp. marked 100 years of broadcasting on Tuesday, a century after a group of wireless manufacturers founded the company and began filling the airwaves with its first daily radio service.
The BBC was founded on Oct. 18, 1922, in London and daily broadcasting began a month later. The broadcaster is marking its centenary with a series of special programs, including a guest appearance from King Charles III on The Repair Shop, a program featuring expert craftspeople restoring antiques.
Actress Jodie Whittaker will make her last appearance as the Time Lord on a special episode of Doctor Who on Sunday, before Ncuti Gatwa takes over the role. [Continue reading…]
In September 2022, Ampegon Power Electronics AG and RNZ (New Zealand public broadcaster) signed a contract to supply a new TSW2100-V4 100 kW shortwave transmitter to New Zealand. The transmitter will broadcast the RNZ Pacific service to millions of people living across the Pacific with high reliability and energy efficiency: Ampegon wins a new Shortwave Transmitter Contract with RNZ – Ampegon.