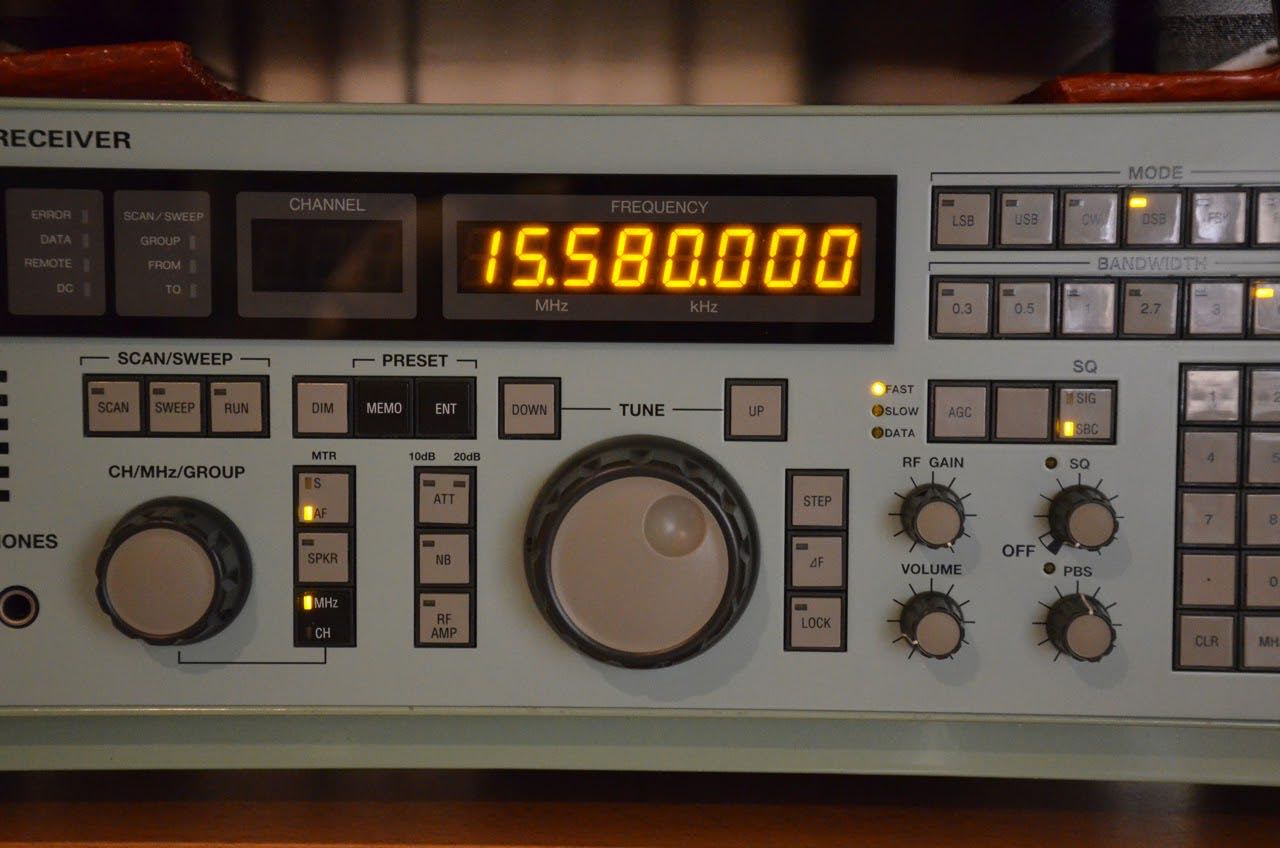 Radio Waves:  Stories Making Waves in the World of Radio
Welcome to the SWLing Post's Radio Waves, a collection of links to interesting stories making waves in the world of radio. Enjoy!
Many thanks to SWLing Post contributors David Iurescia, Christopher Brennen, Doug Katz, Dennis Dura, Jon Langley, and Mark Pascoe for the following tips:
---
Czech National Bank issues special coin to commemorate 100 years of Czech Radio (Czech Radio)
A special CZK 200 silver coin has been issued by the Czech National Bank to mark the 100th anniversary of Czech Radio. The coin's design features images related to the history of the radio's first broadcasts.
It was way back in 1923, specifically on May 18 at 8:15pm in the evening, that Czechoslovak Radio began broadcasting from what was a Scouts' tent in Prague's Kbely district. Czechoslovakia thus became only the second country in Europe to establish regular broadcasting. At first these were only hour-long broadcasts, but soon they grew into longer and more varied segments that even included broadcasting in English and Esperanto as early as 1924.
The popularity, size and resources of the country's radio grew rapidly from that point onwards and Czechoslovak Radio would go on to also play important roles in the country's history by providing vital information to its citizens during the 1945 uprising against Nazi occupation forces and the 1968 Invasion of Czechoslovakia.
No wonder then that the centenary the country's public broadcaster is being celebrated in great style. Czech Radio itself has prepared a variety of events and shows commemorating the anniversary this year – and especially this week. Meanwhile, the Czech Post has issued special stamps marking the occasion.
Now, the Czech National Bank has joined in, by issuing its own special CZK 200 silver coin. On one side, it features pictures of a radio microphone, transmission masts and of the historic broadcasting facility in Kbely. The other side of the coin shows the tent from which the first broadcast was made and the logo of Czechoslovak Radio. The design is the work of academic sculptor Marie Šeborová, who has already created several commemorative coins and medals in the past.
"We are very much honored to see the Czech National Bank issue a special commemorative silver coin marking the 100-year anniversary of Czech Radio. It will give both our fans and collectors a unique opportunity to get hold of a permanent piece of memory marking this important occasion," the director of Czechia's public broadcaster, René Zavoral, said in reaction to the announcement. He added that the centenary is just the beginning in what is sure to be a long journey ahead for Czech Radio.
A total of 30,000 of these coins are being issued by the country's central bank. These are divided into two categories – 11,242 pieces are of a cheaper variant, while the majority is of higher quality distinguished by a highly polished coin field and frosted relief. Each coin has a diameter of 31mm and weighs 13 grams. The coins were produced by the company ?eská mincovna, a. s. and are composed of an alloy with a silver to copper ration of 925:75.
While the nominal value of the coin is CZK 200, the actual selling price is likely to be different as it is based on the current value of silver, production costs and VAT.
Many thanks to Christopher who shares a link to this reproduction of a Philips radio brochure.
I first stumbled across the radio — Zenith Radio Corp. 1941 Model 10-H-573 — in the old Babel Hookah and Lounge spot on Avenue C near Eighth Street, where superintendent Joey Oskowitz had stored it after rescuing it from the street several years prior.
Joey was looking for someone who loved old radios (and this early 1940s era model indeed counted!) to take it off his hands. After EVG published this story last month about the radio needing a new home, several suitors, including Pete Margolis of the nearby Pete's Amp Shop, stepped forward.
Pete and Joey met, and they agreed on a price… Pete then took the radio to his shop for restoration. [Continue reading…]
The author of this guest commentary is the founder and president of Sound Advantage Media, a radio/podcasting consulting firm. Comment on this or any article. Email [email protected].
In 1970, the FM band only reached 10 percent of Americans. By 1978, 50 percent of all radio listening was to FM. In 1983, FM became the standard issue in all U.S.-built automobiles. How the FM band rapidly grew its appeal reveals a strategy that could work to recharge interest in AM band listening.
FM radio grew because the band offered compelling, subversive programming. By 1970, AM stations had stopped experimenting and stopped questioning their own methods because they were minting money. Don't risk that bottom line, buddy.
FM stations, in 1970, were losing money and had little audience — there was nothing to risk. Owners of AM/FM suffer from an arrogance regarding FM. They believed that FM didn't really count; FM wasn't really radio. The National Association of Broadcasters didn't recognize FM.
Corporate FM owners let kids like Allen Shaw at ABC, Randy Michaels at Taft, Jerry Lyman at RKO and B Mitchel Reed at Metromedia do what they wanted. They asked forgiveness (sometimes) but not permission. The toughest challenge: convincing AM radio talent to come to the FM band.
Other owners took an odder route. They "solved" the FM problem by selling them off in the '80s. Group W for example sold WBZ(FM), now MAGIC, for $4 million and KDKA(FM) for pennies. RKO sold KFRC(FM) and WHBQ(FM) in the early '70s for — pennies.
Today, AM stations are losing money, have diminishing audiences and have nothing to risk except by doing nothing. Doing nothing is a significant risk. [Continue reading…]
When the Titanic hit an iceberg while crossing the Atlantic in 1912, its telegraphers desperately sent out distress calls hoping somebody, somewhere might hear them.
But among the first to respond was an amateur radio operator some 3,000 miles (4,800km) away in south Wales.
Self-taught Arthur Moore received the signal at his homemade station in Blackwood, Caerphilly county.
He rushed to the local police station, but was met with incredulity.
The first full-size digital scan of the famous shipwreck was recently revealed, enabling it to be seen without water for the first time.
And while the radio enthusiast could do nothing to help those on board the Titanic, he went on to pioneer an early form of sonar technology which helped discover its resting place decades later. [Continue reading…]
The automaker previously said it would drop AM radio from its future models, citing interference with its electric vehicles in particular. But lawmakers in Congress got Ford to change course.
Ford is reversing course on AM radio.
In a tweet today, CEO Jim Farley announced the company was backing off its decision to release new vehicles without AM radio broadcast capabilities. Instead, all 2024 Ford and Lincoln models will be able to tune in to AM radio. And for the two electric vehicles released without AM radio capabilities, a software update would be pushed to restore it.
The announcement came after Farley said he spoke with policy leaders on the "importance of AM broadcast radio as a part of the emergency alert system." A bipartisan group of lawmakers introduced legislation in Washington last week that would require automakers to keep AM radio in all their vehicles. The bill was proposed in response to an increasing number of vehicles coming out without the first-generation radio broadcast technology. [Continue reading…]
---
Do you enjoy the SWLing Post?
Please consider supporting us via Patreon or our Coffee Fund!
Your support makes articles like this one possible. Thank you!