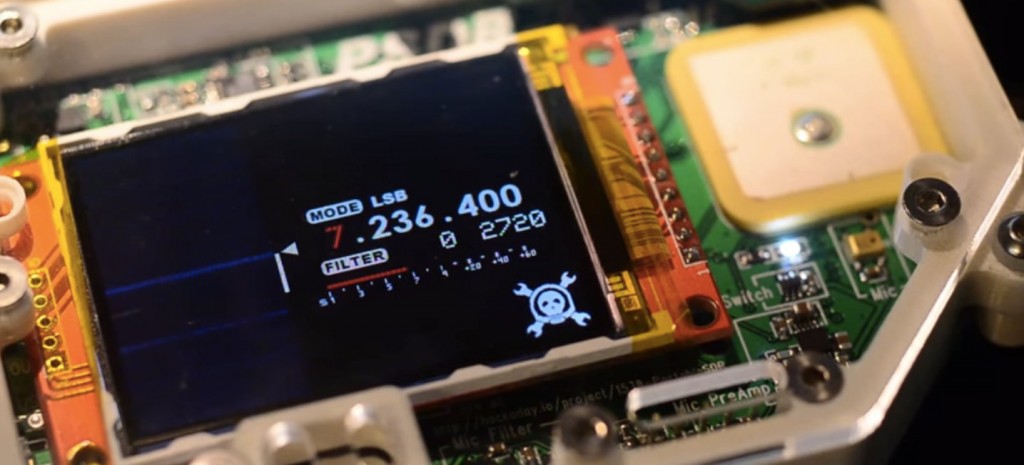 Many thanks to my buddy, Bennett Kobb (AK4AV), who shares information about the PortableSDR, one of five finalists in The Hackaday Prize.
PortableSDR creator, Michael R Colton, describes his project on Hackaday:
"The PSDR is a completely stand-alone (no computer needed), compact, Portable Software Defined Transceiver (hence the name, sorta). Originally designed for backpacking use by Ham Radio operators. It includes complete coverage up to about 30Mhz (plus 144Mhz), it has a 168Mhz ARM processor, color display, and an innovative interface.

Vector Network Analysis (which includes antenna analysis) and GPS functions are included.

The entire design is Open Source. The electronics are designed and laid out to be easy to understand and tinker with. In addition to source code, schematics, board layout and parts lists, articles and videos describing the theory of the design are being created."
He includes this video of his working prototype:
I will certainly follow this project with interest. I love the fact that PortableSDR has such a small form factor, yet still manages to include room for a battery, display and CW paddles.