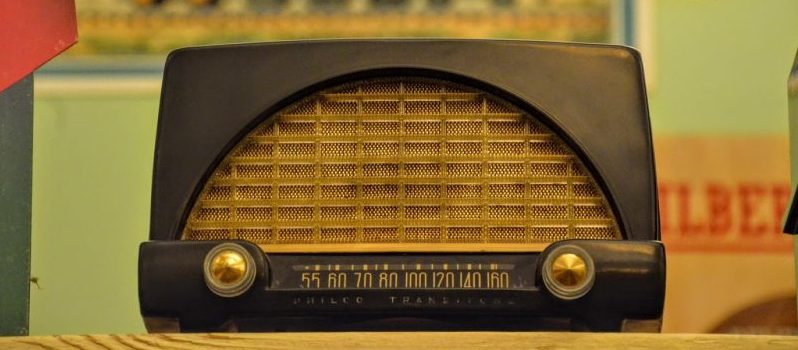 Radio Waves:  Stories Making Waves in the World of Radio
Because I keep my ear to the waves, as well as receive many tips from others who do the same, I find myself privy to radio-related stories that might interest SWLing Post readers.  To that end: Welcome to the SWLing Post's Radio Waves, a collection of links to interesting stories making waves in the world of radio. Enjoy!
---
The Deke Duncan show on Radio 77 had it all — the latest hits, bouncy jingles, and a DJ who was born to be on the airwaves. In the 1970s it ran around the clock, several days a week, playing to the smallest audience in the world: Deke's only listener was his wife. Radio 77 was based in a shed in Duncan's backyard in a small English town, and everything on the show was a figment of his imagination. "My ultimate ambition would be to broadcast my radio station to the rest of Stevenage," he told the BBC's Nationwide TV show, when they visited his shed in 1974.
In a new podcast episode from Snap Judgement and Narratively, Duncan, now 75, reveals how he made up the news, the weather, and even the commercials — and kept Radio 77 alive for over forty years. It was Britain's 'pirate' radio stations that inspired him, he said, recalling the rock'n'roll ships that broadcast illegally from international waters in the 1960s. But the young DJ's dreams had been dashed when the BBC turned down his job application.
"They said, 'I suggest you go away and get yourself a real job,'" Duncan recalled. (Check out an original Radio 77 show, recorded in 1974.) [Continue reading…]
Dear friends, RRI continues its traditional polling of listeners on short wave, the Internet and social media, with a new challenge, in a further complicated context generated by the Covid-19 pandemic. We would like to ask you which person you think left their imprint on the world in a positive way in 2021.
We are preparing to designate, based on your options, "The Personality of the Year 2021 on RRI". Will this person be a public person, an opinion leader or a regular person with a special story? The decision is yours. We would also want to ask you why you picked that particular person. Continue reading →