Many thanks to SWLing Post contributor and noted political cartoonist, Carlos Latuff, who shares his radio log art, this time along with shortwave recordings taking a look at the Russian invasion of Ukraine.
---
China Radio International and the Voice of America:
Carlos notes:
Excerpts from news bulletins of Voice of America (USA) and China Radio International about the beginning of the Russia-Ukraine war on February 24, 2022.
Shortwave broadcasts listened in Porto Alegre, Brazil.
Click here to view on YouTube.
Radio Romania International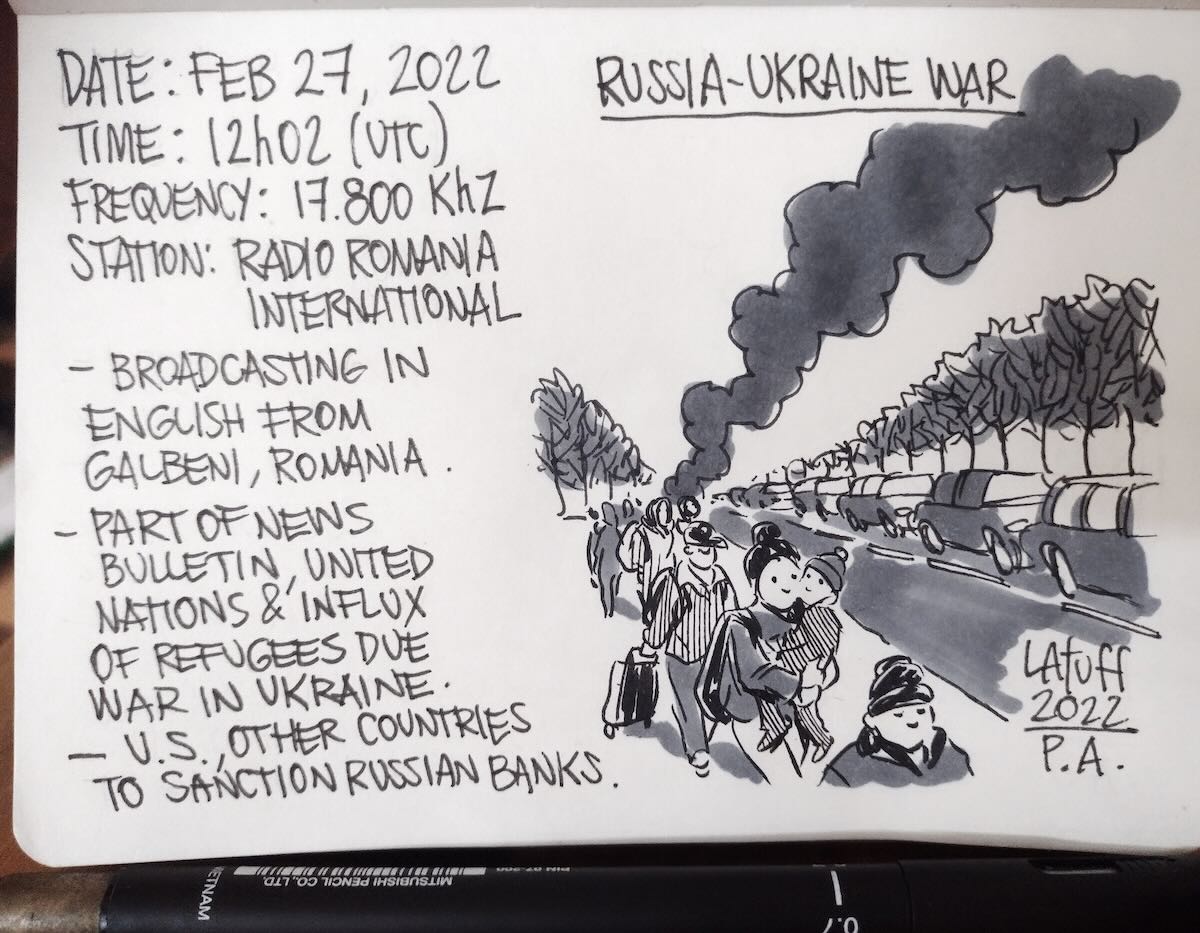 Carlos notes:
Part of Radio Romania International news bulletin, 17800 kHz, broadcasting in English.
– United Nations and influx of refugees due to war in Ukraine.
– US and other countries to sanction Russian banks. Broadcast listened in Porto Alegre, Brazil, February 27, 2022, 12h02 pm (UTC).