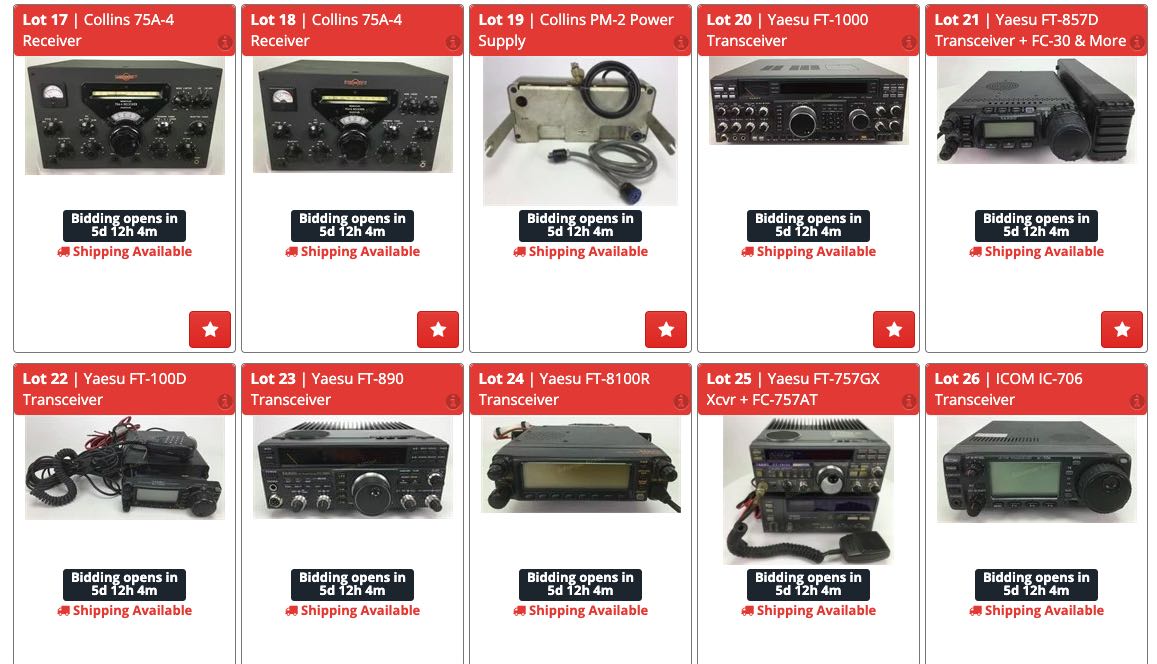 Many thanks to SWLing Post contributor, Mario Filippi, who writes:
There is a lot of gear for auction from Schulman Auctions. There are several shortwave radios and other vintage gear, even crystal radios. Eye candy for radio buffs.
73's,
Mario, N2HUN
Thank you for the tip, Mario! Click here to check out the catalog of radios up for auction.