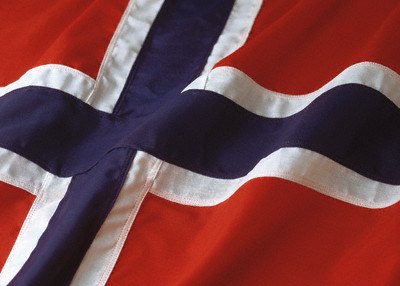 (Source: NewsInEnglish.no via Mike Hansgen)
Thousands of ordinary Norwegian citizens aren't the only ones frustrated and dissatisfied after Norway's forced transition to DAB radio. It meant shutting down FM radio, and now NATO may find itself in conflict with the civilian DAB frequencies it was granted for exercises in Norway.

Norwegian politicians and authorities were reportedly warned before they imposed DAB on the civilian population that it could cause problems in crisis situations.

Newspaper Aftenposten reported on Tuesday that civilian radio and the military use the same frequency of 225-245 MHz. NATO had long ago pointed to that frequency as its own when Norway decided to switch from FM to DAB and Norway's national communications authority (Nkom) allocated space on the network.

[…]The biggest test will come this fall, when around 40,000 soldiers, 130 military aircraft and 60 vessels from 29 countries will take part in NATO's huge military exercise called Trident Juncture. Asked whether there will be problems with radio communication, divisional director at Nkom John-Eiving Velure gave Aftenposten an "unconditional yes." Per-Thomas Bøe, spokesman for the Norwegian defense department also confirmed that NATO can override civilian DAB radio if it needs to.

That means civilian radio broadcasts can be cut out, like they allegedly were during the NATO exercise Dynamic Guard outside Bergen in February. Military communication among aircraft, vessels, army divisions and the commando center can also be disturbed.[…]
Click here to read the full story.
UPDATE: SWLing Post contributor Mike Barraclough points to the following article in telecompaper and notes:
The Norwergian Communications Authority has diplomatically stated that this article "has caused unnecessary concerns."

Nkom denies DAB frequency use is at odds with NATO usage

Norwegian communications regulator Nkom said an article by newspaper Aftenposten reporting conflict with NATO over the use of airwaves normally reserved for DAB radio has caused unnecessary concerns. The regulator says Norway can decide for itself how to use frequencies, providing there is no breach of international agreements that it has signed. Anyone using radio frequencies in Norway must obtain a permit from Nkom, even the national armed forces and Norway's NATO allies.

Nkom said use of frequencies for the Norwegian DAB network has been coordinated internationally and agreed with more than 30 European countries. Nkom would not allow anyone to use airwaves if this would disrupt normal broadcasting services.