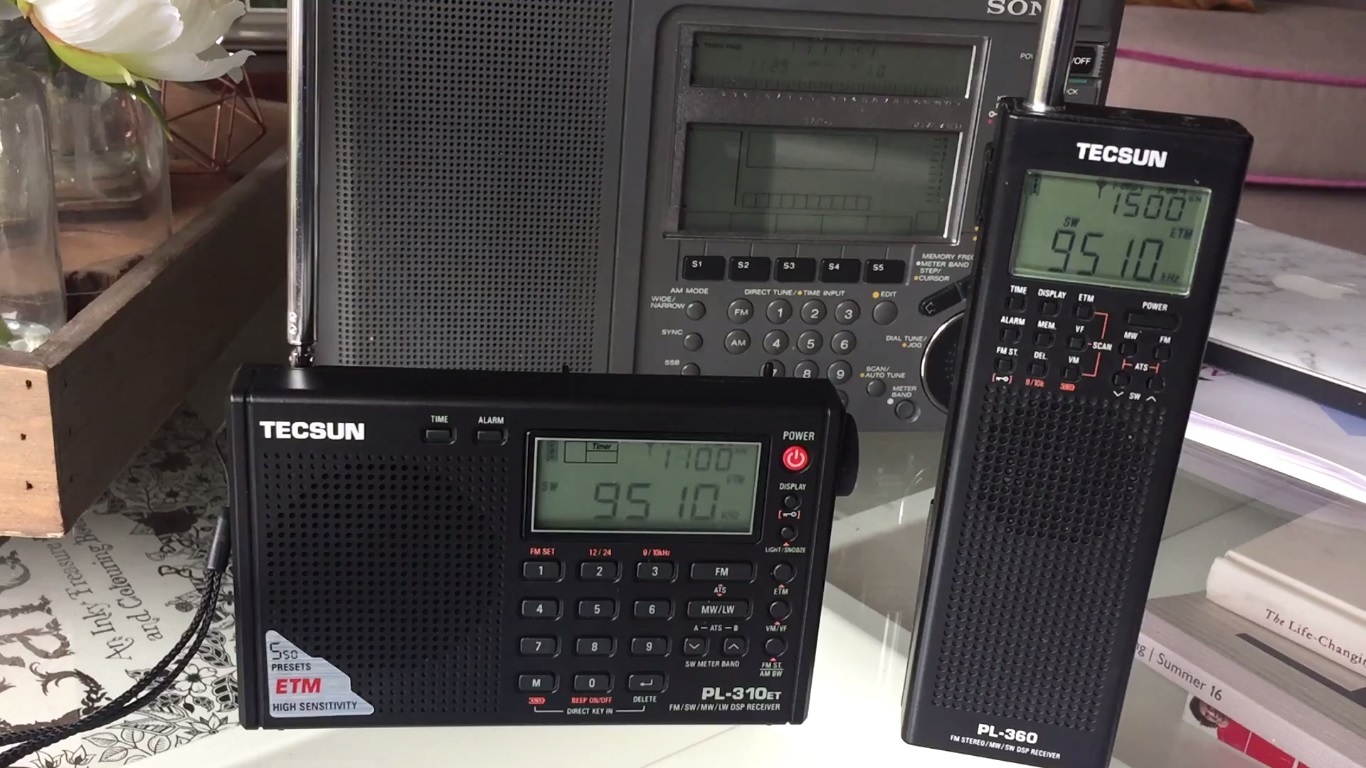 Hi there, a good friend of mine Mr Thomas Brogan mentioned to me recently that his little Tecsun PL-310ET was proving to be an excellent receiver and that it would suit my DXpedition activities. Now, as someone who likes to push the envelope of performance with sophisticated portables, usually coupled to very large antennas, a cheap little Tecsun might not have been an abvious choice for my next purchase. However, Mr Brogan (who has an excellent Youtube channel by the same name – check out his wonderful collection of vintage and modern receivers) previously suggested I buy, for similar reasons, the Sony ICF-SW100. That little masterpiece of electronics turned out to be one of the best receivers I've ever owned. I felt compelled to take notice because Tom never gets this stuff wrong! A few days later I found myself in Maplins – again – and there it was on the shelf at just under £40, so I bought one.
I got back into shortwave listening about 18 months ago, after many years of inactivity whilst my poor Sangean ATS-803A rotted away in the garden shed and Sony ICF-7600G long-gone via eBay. To start all over again, I bought a Tecsun PL-360.  What a great little portable that turned out to be – there are over 100 reception videos on my YouTube channel demonstrating how it continually performed above and beyond the very modest price tag. I even managed to hear ABC Northern Territories 4835 kHz on it once –  simply amazing for a receiver under £30. Given my extensive experience with the PL-360 and having learned the PL-310ET shared the same DSP chip, I was expecting the same, or at least very similar performance and the only real benefit to upgrading to the PL-310ET was the direct frequency access.  However, I was wrong about that!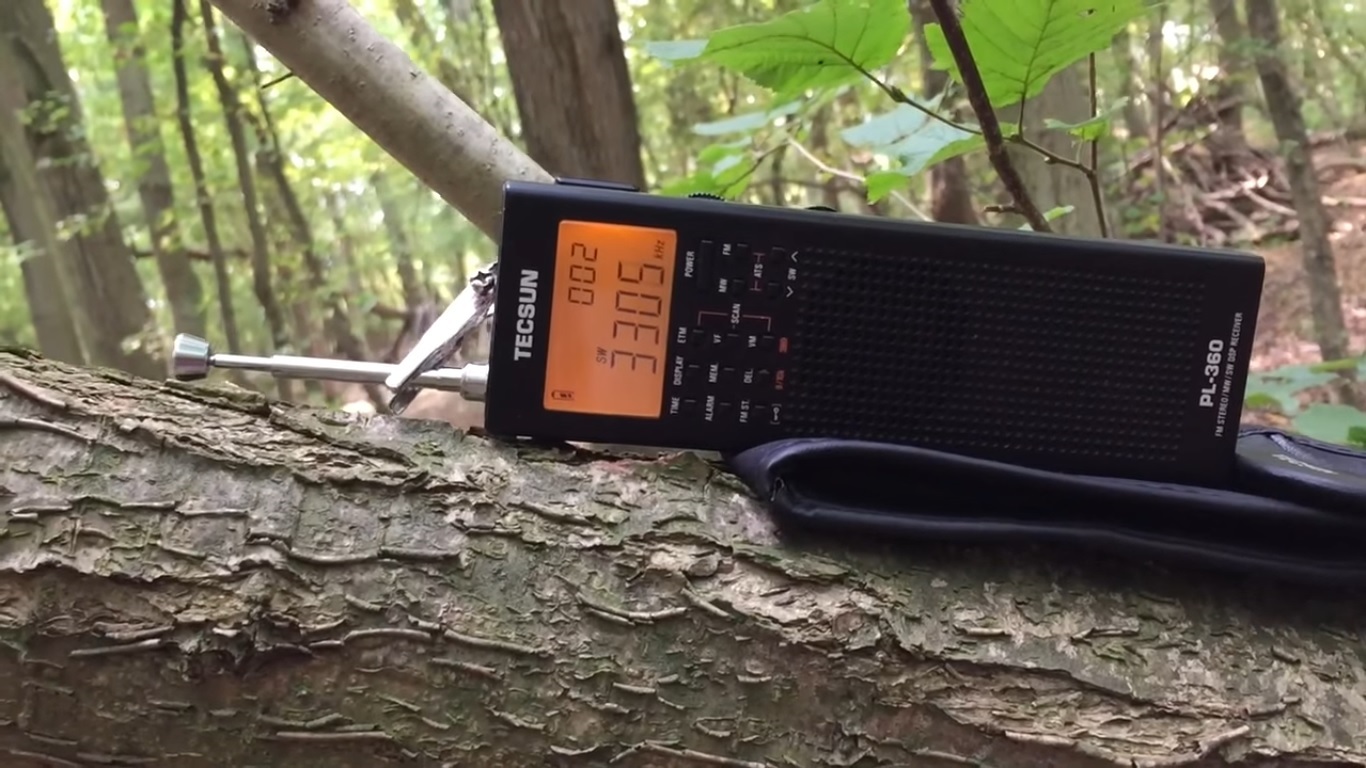 The brilliant Tecsun PL-360 got me back into shortwave radio for less than £30
About a week after buying the PL-310ET,  I managed to get out on a DXpedition and with 30 metres of wire attached to it via the external antenna socket, I started tuning around the SW bands. Quite simply, I was amazed at the sensitivity and selectivity of this diminutive little portable. With the proven DSP receiver chip and a number of audio bandwidth filter options  from 1 to 6 kHz, coupled with direct frequency access via the keypad, it was a joy to use and listen to. In just over an hour I had  copied signals from North Korea, including their internal service KCBS Pyongyang, Zanzibar BC, ABC Northern Territories (at the first attempt!), Zambia NBC Radio 1, Radio Oromiya and Radio Amhara from Ethiopia, amongst others. Brilliant stuff and clearly demonstrating that the overall hardware/software package with the PL-310ET is a step up in performance over the PL-360 and capable of proper DX for a very modest outlay. Interestingly, in a conversation with Thomas Witherspoon regarding the PL-310ET, he reminded me that it was one of his go-to radios for travelling and confirmed it's excellent performance.  I would definitely recommend this radio to novices and experts alike.
Reception videos follow below, with more to come in part 2; I hope you enjoy them. Thanks for watching/listening and I wish you all excellent DX!
Clint Gouveia is the author of this post and a regular contributor to the SWLing Post. Clint actively publishes videos of his shortwave radio excursions on his YouTube channel: Oxford Shortwave Log. Clint is based in Oxfordshire, England.