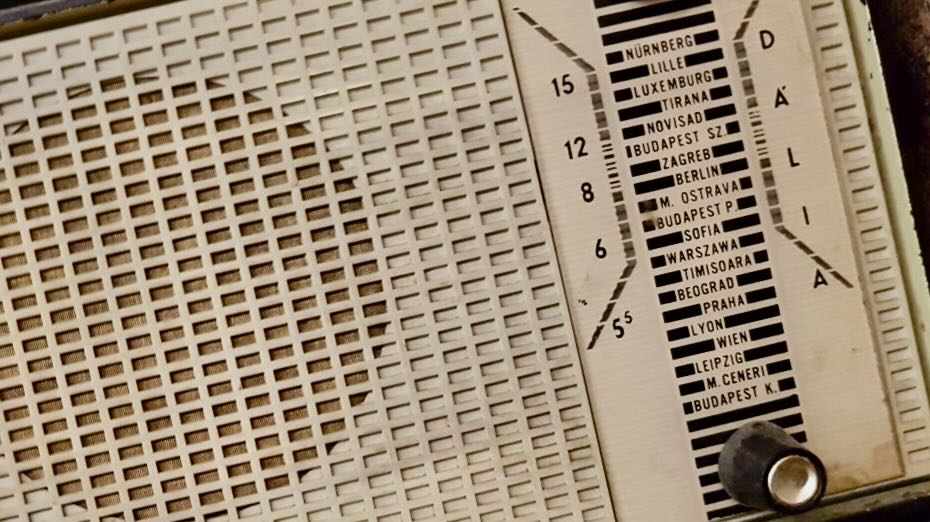 Radio Waves:  Stories Making Waves in the World of Radio
Welcome to the SWLing Post's Radio Waves, a collection of links to interesting stories making waves in the world of radio. Enjoy!
Many thanks to SWLing Post contributors Mike, Jeramy Phillips, Fred Waterer, and Dennis Dura for the following tips:
---
Nebraska Radio History
Many thanks to SWLing Post contributor, Jeramy Phillips, who writes:
Greetings, Thomas.
I thought you might like this little bit about some Nebraska radio history:
https://history.nebraska.gov/norfolks-wjag-and-the-roots-of-political-talk-radio/
That blog post also links to an article that has a lot more in-depth information.
https://history.nebraska.gov/wp-content/uploads/2018/05/doc_publications_NH2011WJAG.pdf
Enjoy!
August 15 marks 70 years since the start of KBS WORLD Radio. For the past 70 years, KBS WORLD Radio grew and evolved with the development of Korean history, through the Korean War, the democratization of Korea and the rapid economic growth that South Korea has seen.
And to celebrate our 70th anniversary, we have prepared a special #InDepthNewsAnalysis with three public media experts to look back on the past 70 years of KBS WORLD Radio, to discuss the role of public international media and also how the next 70 years to come.
Engineer Ron Schadt says people have become way too reliant on cell phones
An interesting story from CBS News about the fires in Maui. If you read through it, nothing worked. Sirens didn't work, cell phones were sketchy or not working at all, no electricity, etc. etc. If you read through the entire story, near the end is one line: "Emergency management had to resort to radio to communicate with the victims of the fires."
Well, well, interesting that what we have been saying all along is really true, the oldest form of contacting people is still the most reliable and unfortunately, because people are so attached to their stupid phones, radio has to be "resorted to." This little section of this article needs to get to these senators and congressmen who are on this AM in every car movement. [Continue reading…]
Politicians come to the rescue.
Radio broadcasting using amplitude modulation — or AM — has been used commercially for greater than 100 years. Its heyday generally ranged for decades from the 1930s through the 1970s as its programming content transitioned from dramas and comedies to popular music to talk programs, with the latest news mixed into each format. Advancements in technology has arguably rendered AM radio virtually obsolete. Why save AM radio from extinction?
Save AM Radio? Why?!?
The waning popularity of terrestrial AM radio technology is not so much the reason as to its potential extinction. Rather, the reason is due to the technology of electric vehicles — and because rental car companies such as Hertz have been increasing the number of electric vehicles in their fleets, the days of listening to AM radio in rental vehicles may be numbered.
The electric motors which power the drive wheels in order to propel electric vehicles also tend to generate electromagnetic interference with the reception of AM broadcast radio directly through the receiver. That interference can result in annoyances which range from buzzing, distortion, and fading of the signal itself to static and sounds of crackling instead of clear reception. Streaming audio of programs from AM radio stations — as well as the reception of FM stations — remain unaffected.
Always seeking to save time and money, eight of 20 of the leading carmakers in the world have removed AM broadcast radio from their electric vehicles; and manufacturers of electric vehicles are considering eliminating the option of tuning in to AM radio in their vehicles. Engineers have not found an easy way to eliminate the aforementioned interference without adding excessive weight to the car or increasing the cost of the vehicle…. [Continue reading…]
Preserving Broadcast History (NAB)
Join NAB and the Library of American Broadcasting Foundation (LABF) on Wednesday, August 23 at 2 p.m. ET for the first of a two-part series to learn the importance of documenting and preserving broadcast history for future generations.
Part One: The "Preserving Broadcast History" webinar will provide guidance for broadcasters on how to catalog your station's history, best practices for creating an inventory and where to store this data and information. A Q-and-A will follow the webinar.
Featuring:
Jack Goodman, co-chair, LABF
April Carty-Sipp, executive vice president, Industry Affairs, NAB
Laura Schnitker, Ph.D., C.A., curator, Mass Media and Culture, University of Maryland's Special Collections and University Archives
Mike Henry, reference specialist, University of Maryland's Special Collections and University Archives
Click here for more information and to register for free!
Click here to read Dave's review of the Belka receiver. Thanks to Mike for the tip!
---
Do you enjoy the SWLing Post?
Please consider supporting us via Patreon or our Coffee Fund!
Your support makes articles like this one possible. Thank you!