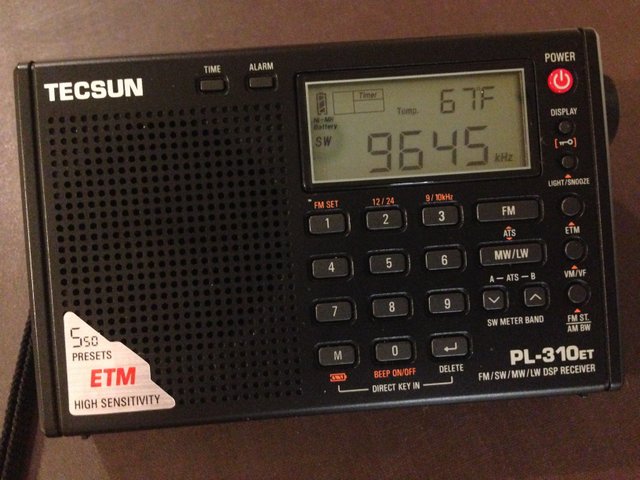 Many thanks to SWLing Post contributor, Pedro Andrade, who writes:
Hi Thomas!
I'm a noob when it comes to DXing, I only got into the hobby late 2020, and I got to say: I'm hooked. So, sooner or later, I would hit your website/blog. For that, and the continued work in every aspect of the hobby (technical issues, tips, tricks, schedules, etc), I thank you from a noob perspective and from someone that believes the internet is beautiful when it comes to sharing and getting communities together.
That said […]the reason for writing this email, is that I found out that the ETM scan could be very much improved on the Tecsun PL-310et (and I think others).
You simply change the filter sensitivity prior to the scan: the higher the filter the lower the sensitivity. The lower the filter (1 kHz) the higher the sensitivity and thus more stations caught by the scan.
Here's a video showing it in action:
I hope you find this useful and worth sharing for your readers.
Thanks again for the continued work on the radio side of things.
Regards, Pedro.
What a brilliant tip, Pedro! Thank you for sharing and also for demonstrating in your video! Also, thank you for the kind words about the SWLing Post–an amazing community of folks like you and a pure labor of love!