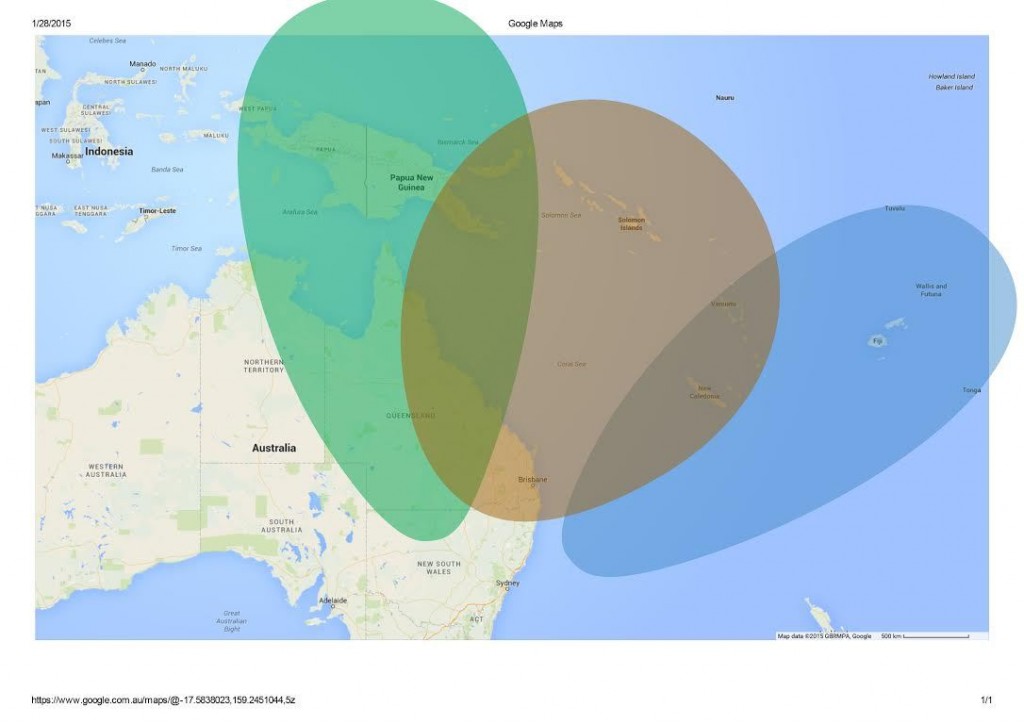 Speaking of the Radio Australia shortwave service reductions, I just received RA's new propagation map (above) and schedule (below). Click images to enlarge.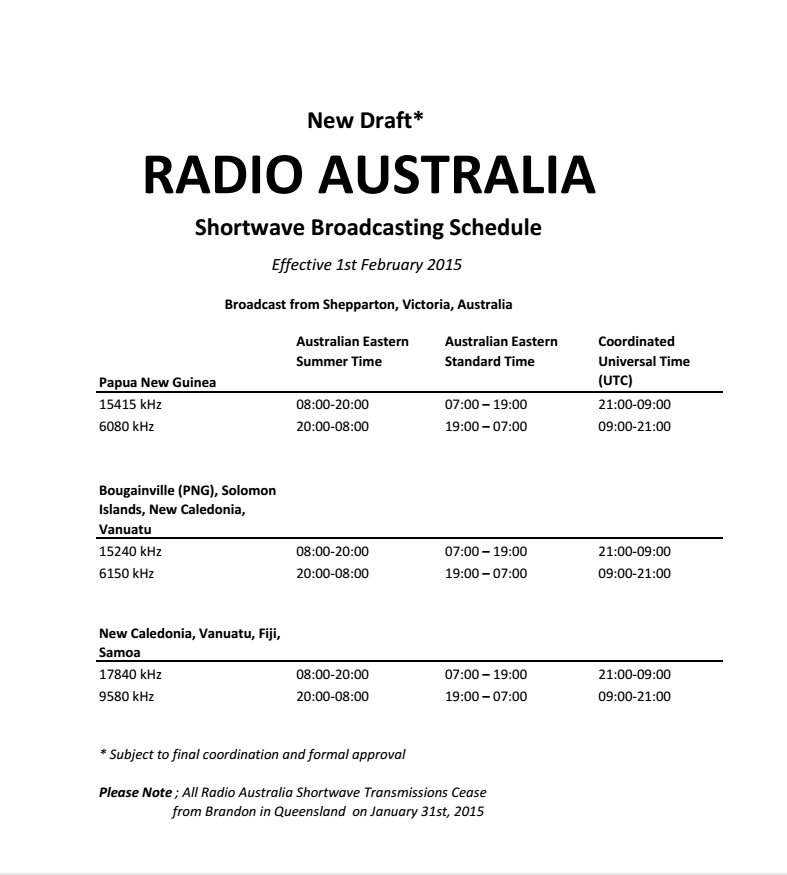 My source also sent a few RA internal notes/points regarding services, feeds and transmitters:
Radio Australia
Babcock ended 14th January.
Brandon last broadcast 31st January.
Shepparton reduced schedule from 1st February. 3 transmitters only.
RAS 1 is Pacific Satellite Feed
RAS 2 is Asia Satellite Feed
RAW 5 is Asia Web Feed
RAW 6 is Pacific Web Feed
Reminder – preferred backup domestic source is Classic FM, not Radio National.
[…]Radio Australia News ex N05 will be the SERN bed news 0600-1800 Monday-Friday.