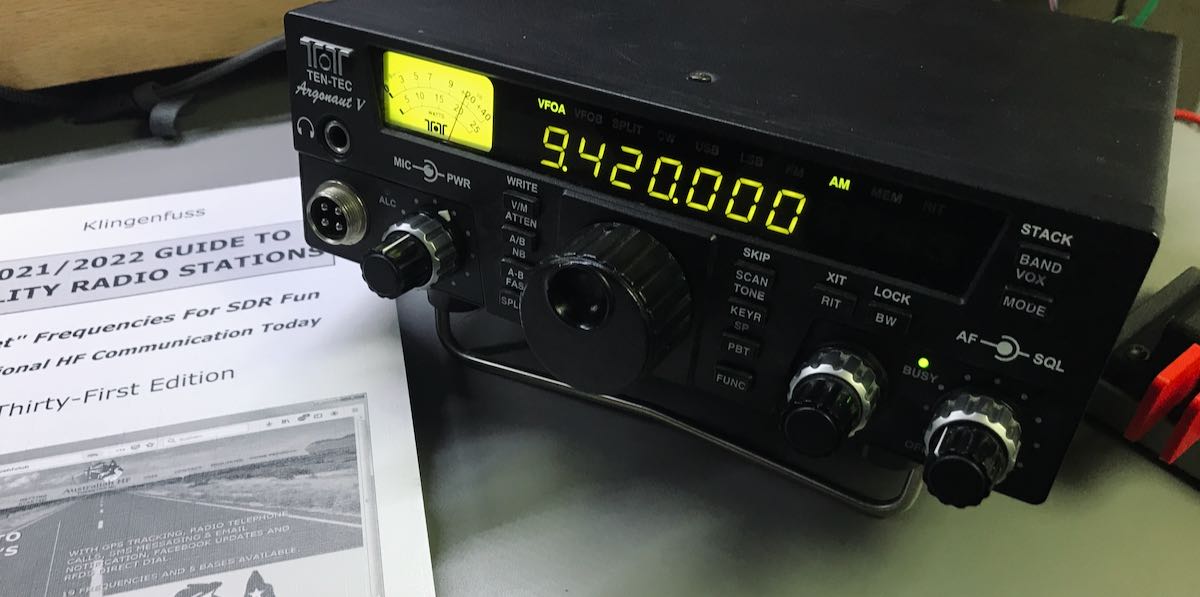 While browsing the QTH.com classifieds last weekend, I found an ad for a Ten-Tec Argonaut V (Model 516).
The Argo V was a general coverage HF transceiver produced by TEN-TEC starting around 2003 or so. When it was introduced to market, I wanted one because I thought not only would it be a great QRP transceiver, but TEN-TEC rigs tended to have brilliant audio and were capable broadcast band receivers.
The seller described it as being in "pristine condition and operating to factory specs on all bands."
The seller seemed to be a nice fellow and sent me a number of photos with his QSL card in the image and his email address matched what was on file with QRZ.com. The seller checked out on many levels confirming this wasn't a scam (always assume a classifieds listing could be a scam!).
I purchased it last week and it was delivered today.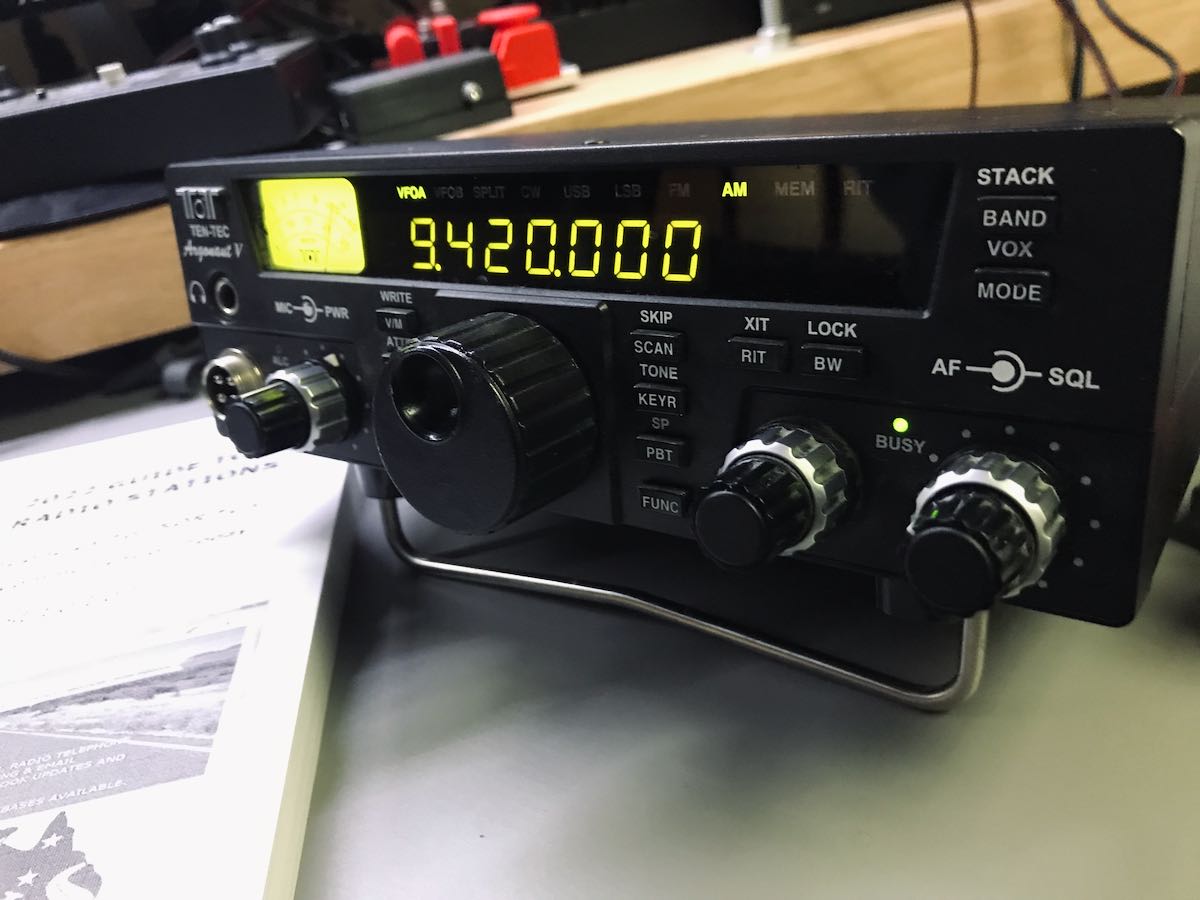 The first thing I did after connecting it to a power supply was tune to the 31 meter band, switch the mode to AM, and widen the variable filter to 6 kHz (the Argo's max AM bandwidth).
So far, I'm impressed!
For a ham radio transceiver, I can tell that the Argo V is going to be a competent rig for casual shortwave radio listening.
I also tuned to the mediumwave band (not having even checked in advance its lower RX limit) and am happy to report that it covers the whole AM BC band as well.
If I'm being honest, though, the real reason I've always wanted an Argonaut V, specifically, is because I absolutely love the front panel design of this radio.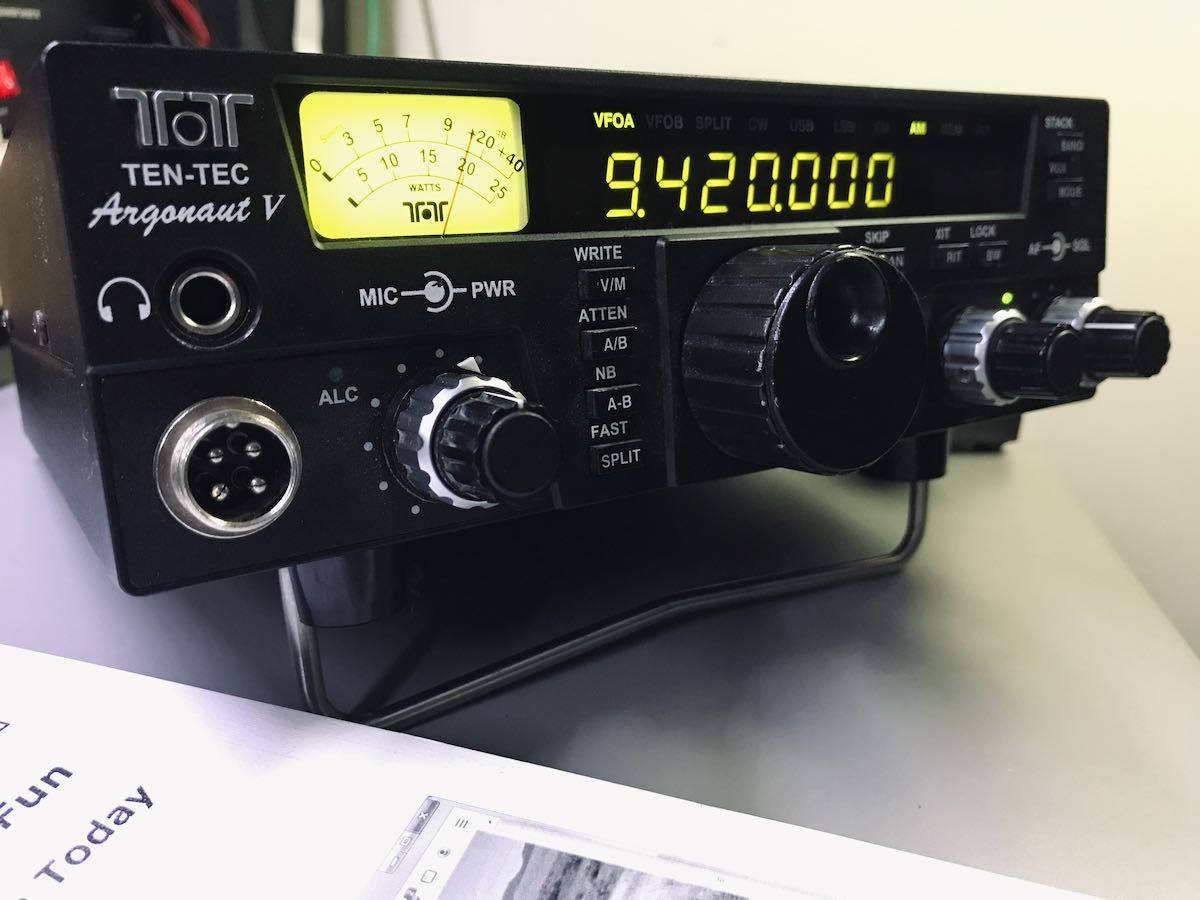 The large LED digit frequency display is fabulous and has–as my buddy Eric put it–a certain "Apollo era" aesthetic. The large frequency display was one of my favorite things about my beloved OMNI VI+ as well.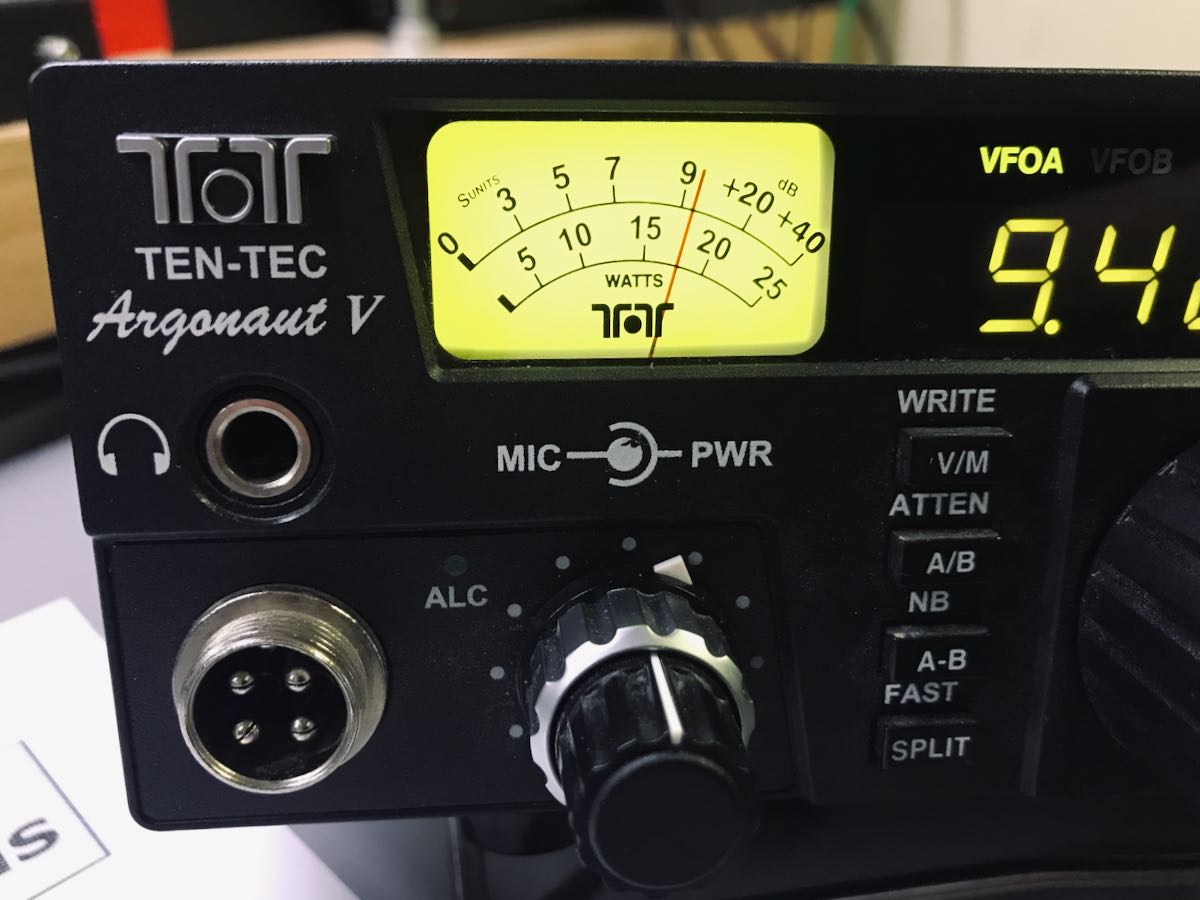 I'll admit that I also love a good analog meter!
The Argonaut V also has a very simple, very Ten-Tec, front panel with good field ergonomics. In fact, the Argo V is a very simple radio: there are no modern features like message memory keying, built-in batteries, nor does it have an internal ATU.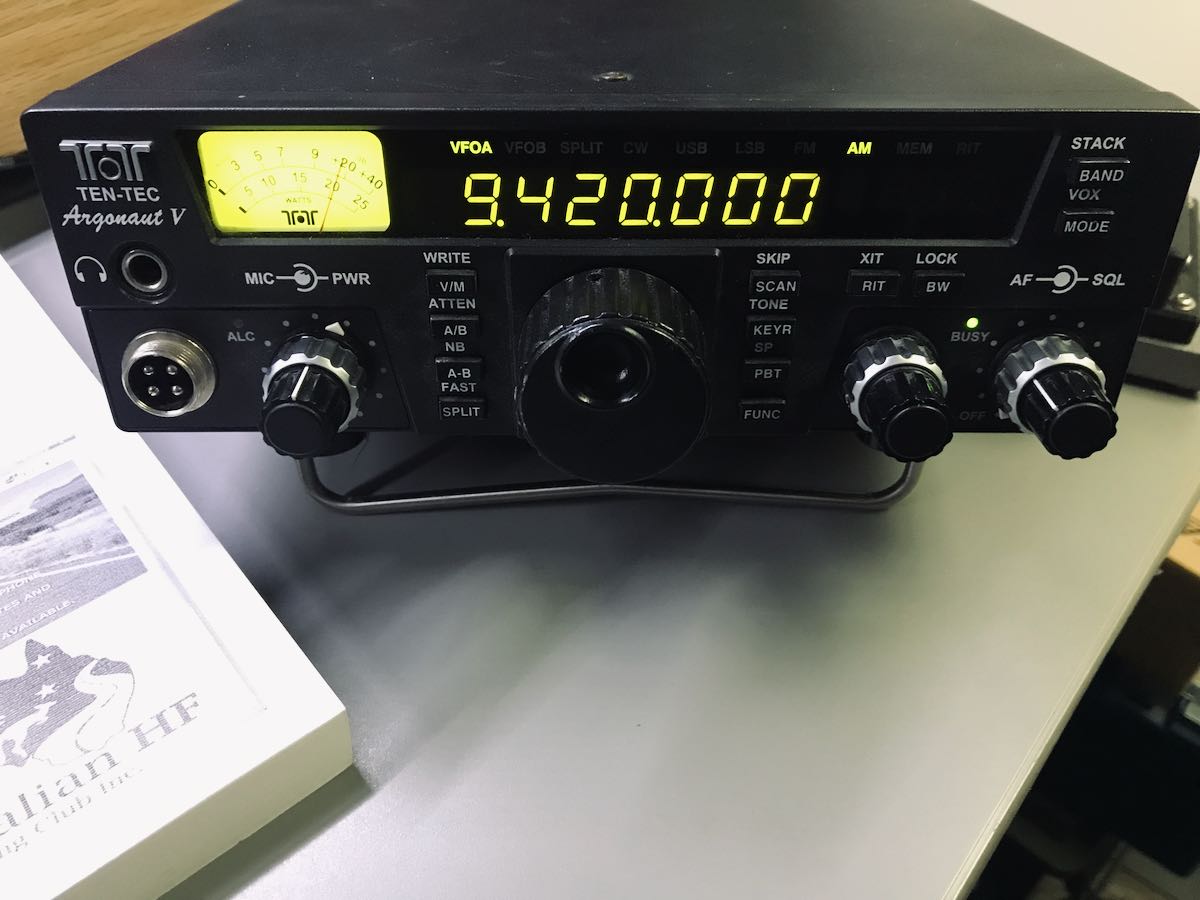 Although spec-wise, I've much better receivers at SWLing Post HQ, I'm looking forward traveling the shortwaves with the Argo V!