This morning, I was searching hundreds of half-finished articles I've accumulated on the SWLing Post over the years looking for a particular note. During my search, I stumbled upon the following post from September 2020 that I thought I published but had not. There's no time like the present, right? Here you go:
---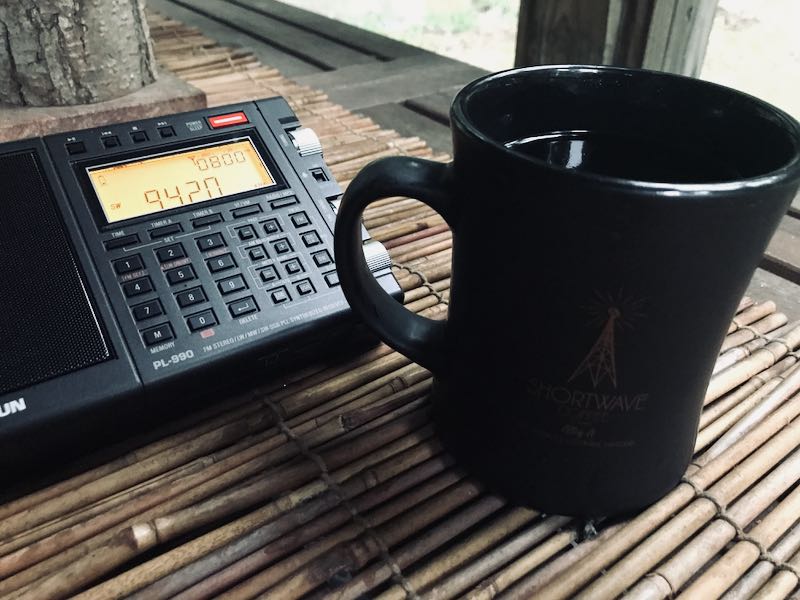 A couple weeks ago, a package arrived at the post office and I noticed that the return address was from friend and SWLing Post contributor and Patron, Scott Gamble.
Scott knows me pretty darn well because, frankly, we're a lot alike: we're radio geeks and coffee snobs.
The confirmation was in the box. A Shortwave Coffee mug: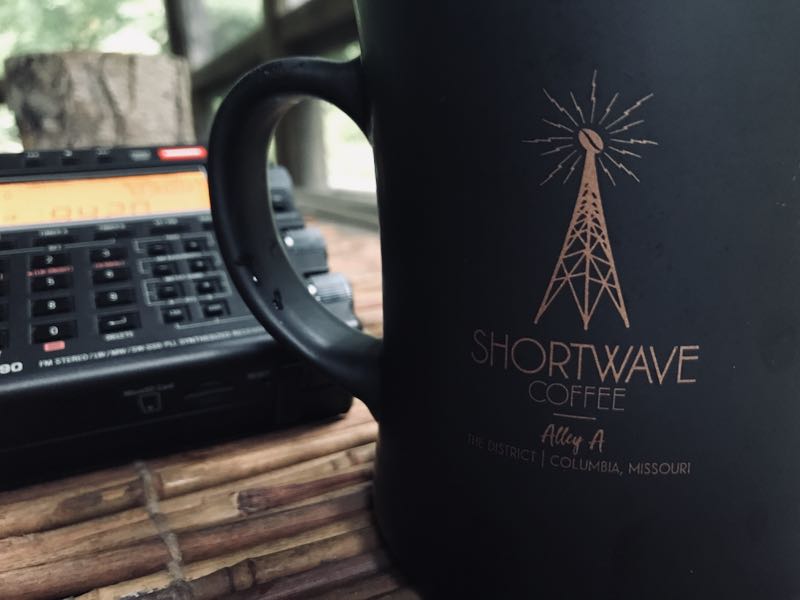 Turns out, Scott discovered Missouri-based coffee roaster, Shortwave Coffee. He shipped me one of their branded mugs and it has become a favorite here at SWLing Post HQ.
Next time I'm anywhere within driving distance of Shortwave Coffee, you'd better believe I'm stopping by for a cauppa!
Thank you, Scott!
---
Fast-forward to the present day and, as I type this, I'm sipping a nice Rock Creek French Roast in my Shortwave Coffee mug. Thanks again, Scott!
I should add that my buddy Troy Riedel also sent me a shortwave coffee mug–one he actually designed–nearly a decade ago. It lives in our travel trailer so I enjoy it during each of our family camping trips!
Here's wishing everyone an amazing weekend filled with shortwave and coffee!