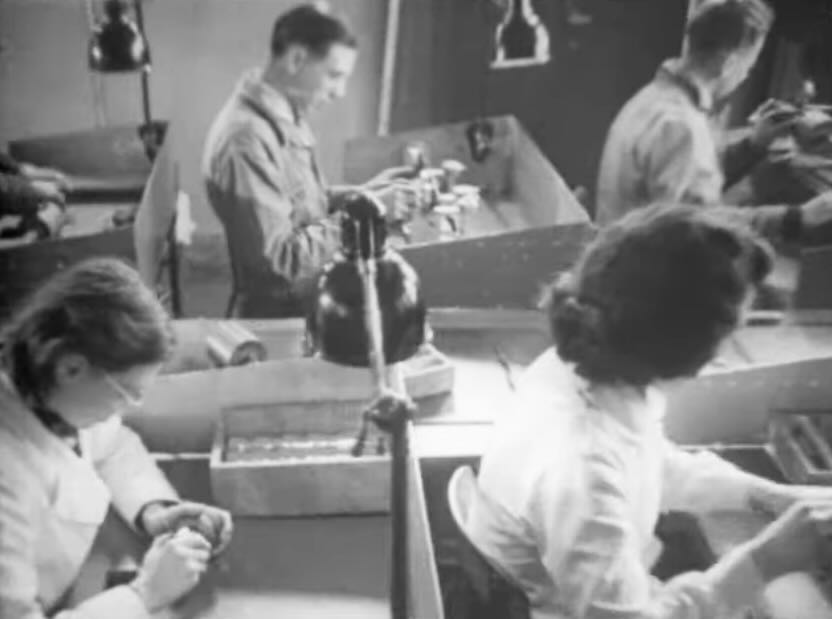 Many thanks to SWLing Post contributor, Adid, who writes:
The Erres KY-418 Radio set assembly line. You must watch this:
Click here to view on YouTube.
My heart goes to the poor guys who work under all that machinery noise with no ear plugs or with no mask when spray paint.
Everything is hand made in-house even the loudspeakers, coils or the rotary switches….
Just remember that WWII is on while it was made and I don't think the KY-418 was a cheap radio…
Regards, Adi
Thank you for sharing this, Adid. You're right: there were a few generations of folks who lost much of their hearing early on due to the constant noise on factory floors. 
That said, I've been enjoying these videos of early radio production lines. Thank you!