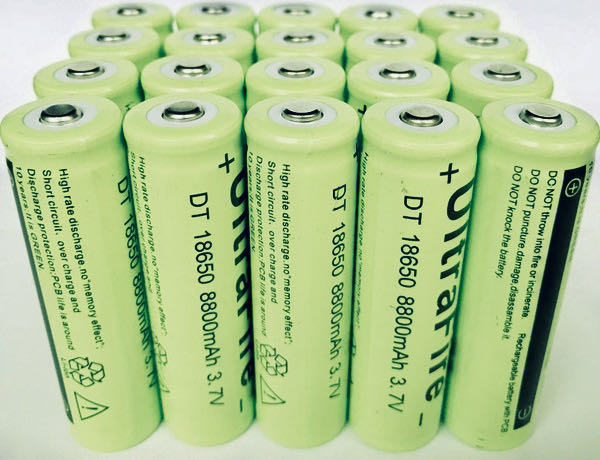 Many thanks to SWLing Post contributor, Mike Hansgen, who recently mentioned that he's on the hunt for quality 18650 Li-Ion cells.
Like Mike, I've a number of shortwave portables that use 18650 cells, so I understand where he's coming from: he'd like 18650 cells that are both safe and have a long life. Even though most radios that use 18650 cells have internal chargers, I also assume he'd welcome quality external charger recommendations.
Mike said he's willing to pay a premium for quality cells but frankly, I'm not sure what to suggest because it seems most of the ones I find are the average eBay and Amazon variety (ie. pretty darn cheap).
I know there are some here in the SWLing Post community who are flashlight enthusiasts and others who are well-versed in the world of rechargeable batteries.
If you have any suggestions, please share them in a comment! Thank you in advance as I'm also keen to hear your comments!