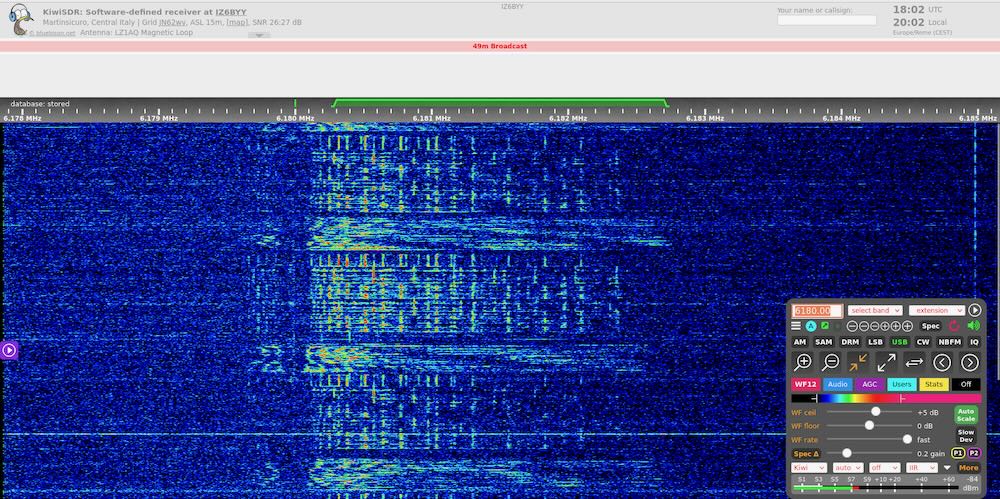 Many thanks to SWLing Post contributor, Paul Jamet, who writes:
Hi Thomas,
I tried in vain to pick up Radio Marconi International … And I'm not the only one! I've used several SDR kiwis installed in Italy, and only one has enabled me to listen to this station, which has only a very weak transmitter.
Here's the audio file below [RMI signing on at 18hOO UTC] and a snapshot of the screen of my PC (see above):
Kind regards.
Paul JAMET
Radio Club du Perche
Thank you for sharing this recording, Paul!