Many thanks to SWLing Post contributors, Troy Riedel and Jock Elliott, who share the following news items from Spaceweather.com:
RADIO AMATEURS HACK A NASA SPACECRAFT: Ham radio operators are picking up a strong signal from space. It's NASA's STEREO-A spacecraft returning home after 17 years.
"I'm having fun with STEREO-A," reports Scott Tilley (VE7TIL) of Roberts Creek, British Columbia. "The spacecraft is coming close to Earth this summer, and I can now receive its signal using a small 26-inch dish in my backyard." Here is what he picked up on July 2nd: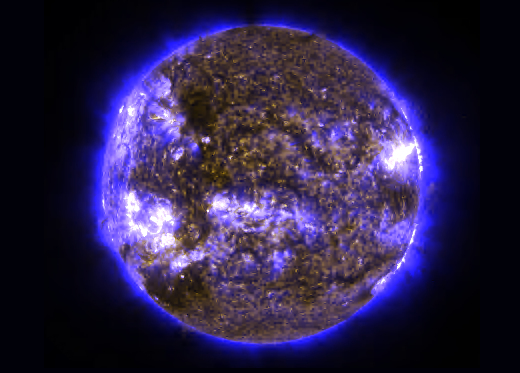 "We caught an X-flare in progress," Tilley says. "Naked-eye sunspot AR3354 was really crackling."
STEREO-A left Earth on Oct. 26, 2006, launched from Cape Canaveral with its sister ship STEREO-B. Both spacecraft were on a mission to the far side of the sun. Over the years, they would circle behind behind the sun, beaming images back to Earth so scientists could make 3D models of solar activity. In 2014, STEREO-B failed and was not heard from again. STEREO-A kept going, and now it is on its way back. [Continue reading at Spaceweather.com…]
Also…
SUNSPOT COUNTS HIT A 21-YEAR HIGH: The sun is partying like it's 2002. That's the last time sunspot counts were as high as they are now. The monthly average sunspot number for June 2023 was 163, according to the Royal Observatory of Belgium's Solar Influences Data Analysis Center. This eclipses every month since Sept. 2022:

Solar Cycle 25 wasn't expected to be this strong. When it began in Dec. 2019, forecasters believed it would be a weak cycle akin to its immediate predecessor Solar Cycle 24. If that forecast had panned out, Solar Cycle 25 would be one of the weakest solar cycles in a century.
Instead, Solar Cycle 25 has shot past Solar Cycle 24 and may be on pace to rival some of the stronger cycles of the 20th century. The last time sunspot numbers were this high, the sun was on the verge of launching the Great Halloween Storms of 2003, which included the strongest X-ray solar flare ever recorded (X45), auroras as far south as Texas, and a CME so powerful it was ultimately detected by the Voyager spacecraft at the edge of the solar system.